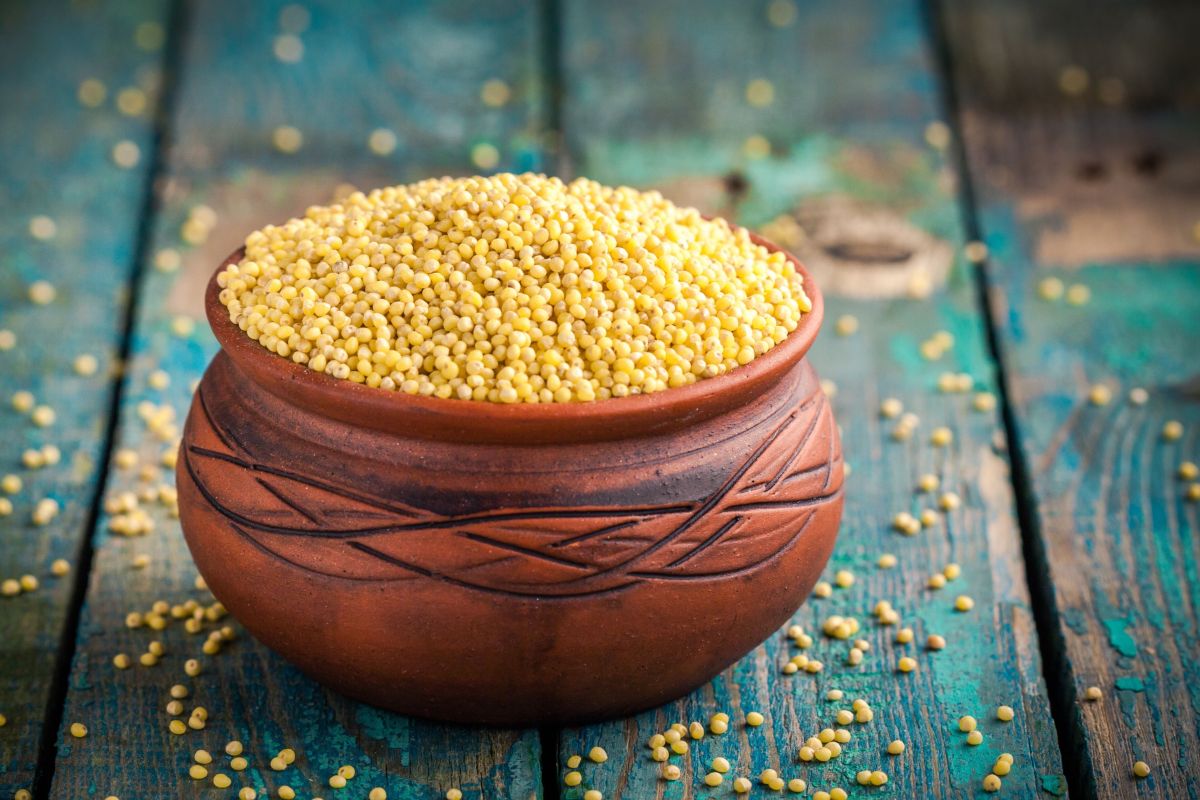 The quality of the diet has a significant influence on cardiovascular health. Thus, it is no novelty to say that there are foods that are simply essential in heart disease preventions. Millet has recently been proven to be one of them, according to the study published in Fronteirs in Nutrition: Consuming millet can lower total cholesterol, triglycerides, BMI, and blood pressure.
The study conducted by five organizations and led by the International Crop Research Institute for the Semi-arid Tropics (ICRISAT), focused on analyzing data from 19 studies with the participation of almost 900 people. The results come at a good time, since they add as good scientific support to the efforts that nutritionists and doctors have been doing for years with the aim of popularizing and returning millet to diets. Specifically, they have declared that they are interested in millet being considered a staple food, to combat the growing prevalence of obesity and overweight in children, adolescents and adults.
It is worth mentioning that millet is one of the Oldest whole grains on record. It is the fruit of the grass plant of the group of cereals known by the name of Panicum miliaceum and it comes in the form of tiny shiny grains. This cereal stands out for its delicate flavor, it is widely consumed in Asia and Africa and has the immense advantage of do not contain gluten. In fact, its consumption has been rediscovered in Europe thanks to the trend towards a plant-based diet and healthy cooking.
It's one of the grains richer in iron (60 grams cover 41% of daily needs) and magnesium (29%), it is therefore a great ally in vegetarian diets, in cases of anemia, fatigue, physical or mental weakness. Also, it is one of the most energetic cereals, it contains 41 grams of carbohydrates in a 60-gram serving. It also provides protein and fat.
According to the study findings: consume millet reduced total cholesterol by 8%, reducing it from high to normal levels in the people studied. There were other findings, too: a nearly 10% decrease in levels of low-density lipoprotein cholesterol (commonly seen as "bad cholesterol"). Undoubtedly one of the biggest revelations is that through these reductions, levels went from a higher-than-normal range to normal. All of these concepts are fundamental to good cardiovascular health. Also, consume millet blood pressure decreased and diastolic blood pressure decreased by 5%.
According to statements by Dr. S. Anitha, lead study author and ICRISAT senior nutritionist: "We were very surprised by the amount of studies that had already been carried out on the impact of millet on the elements that affect cardiovascular diseases. This is the first time that all these studies have been compiled and their data analyzed to verify the importance of their consumption. We used a meta-analysis and the results yielded very strong results to show a significant positive impact on cardiovascular disease risk factors ".
Another genius that the study revealed and that comes as a good finding for people interested in losing weight: consuming millet reduced BMI by 7% in people who are overweight and obese. Best of all, it increases the chance of returning to a normal BMI. It is worth mentioning that all results are based on the consumption of 50 to 200 grams of millet per day for a period of 21 days to three months.
Among the possible explanations, the researchers consider that it may be related to the high content of unsaturated fatty acids from millet, with levels 2 to 10 times higher than refined wheat and milled rice, and is even much higher than whole wheat.
The truth is that these types of studies come to further emphasize the potential of millet as a staple crop that has many health benefits. It also reinforces the evidence on how eating millet can contribute to better cardiovascular health by reducing unhealthy cholesterol levels and increasing the intake of whole grains and unsaturated fats in the diet.
It is also a great ally to combat the problem of obesity and overweight, which are increasing worldwide in both rich and poor countries, so the need to solutions based on healthier diets is essential. The study identified a number of priority future research areas, including the need to study all the different types of millet and above all to understand the differences that each variety contributes in conjunction with the different types of cooking and processing of millet, with the aim of enhance its impact on cardiovascular health.
–
It may interest you: