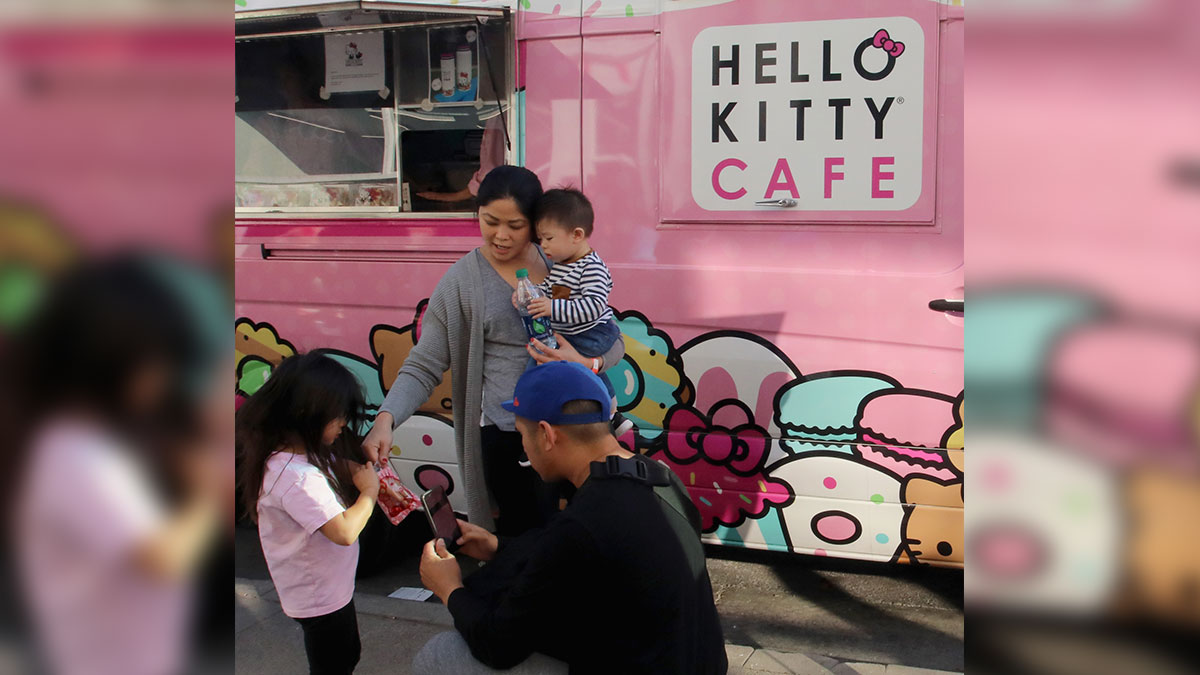 Photo: Rachel Murray / / Getty Images
If you are a fan of the popular Hello Kitty products, you will like to know that The Hello Kitty Cafe Truck will return to New York to offer its products themed of this adorable character.
If you want to schedule a visit to this curious truck, on Saturday August 7 it will be parked in Paramus, New Jersey, at Westfield Garden State Plaza, at the main entrance between Capital Grille and Arena.
Next Saturday, August 14, you can find Hello Kitty's truck at the Staten Island Mall, near Barnes & Noble. During the two days, the truck will be serving visitors from 10:00 in the morning to 7:00 in the afternoon.
All Hello Kitty fans will be able to find limited edition products and collectibles. This time, 2021 special merchandise will include a pink Hello Kitty Cafe t-shirt.
There will also be stainless steel thermoses with rainbow decorations, colorful mugs, packets of handmade cookies, and Madeleine cookies, among other things.
There will also be products that were very popular last year, such as Hello Kitty duffel bags and giant Hello Kitty Cafe Chef cookies.
Take into account that this year the Hello Kitty Cafe Truck will not be accepting cash payments, so you must bring your credit or debit cardThis is to limit the contact between workers and customers as much as possible.
Likewise, the truck will be implementing all security and sanitation measures so that all visitors are comfortable during their visit.
The Hello Kitty Cafe Truck has been visiting several cities in the country offering its curious products for seven years, when it debuted in 2014. Since that year, the store on wheels has toured over 100 cities across the U.S..
Having arrived in New York several times, he already has a fan base eagerly awaiting his arrival.
–You may also be interested in: The ice cream flavors that are sold the most in each US state.