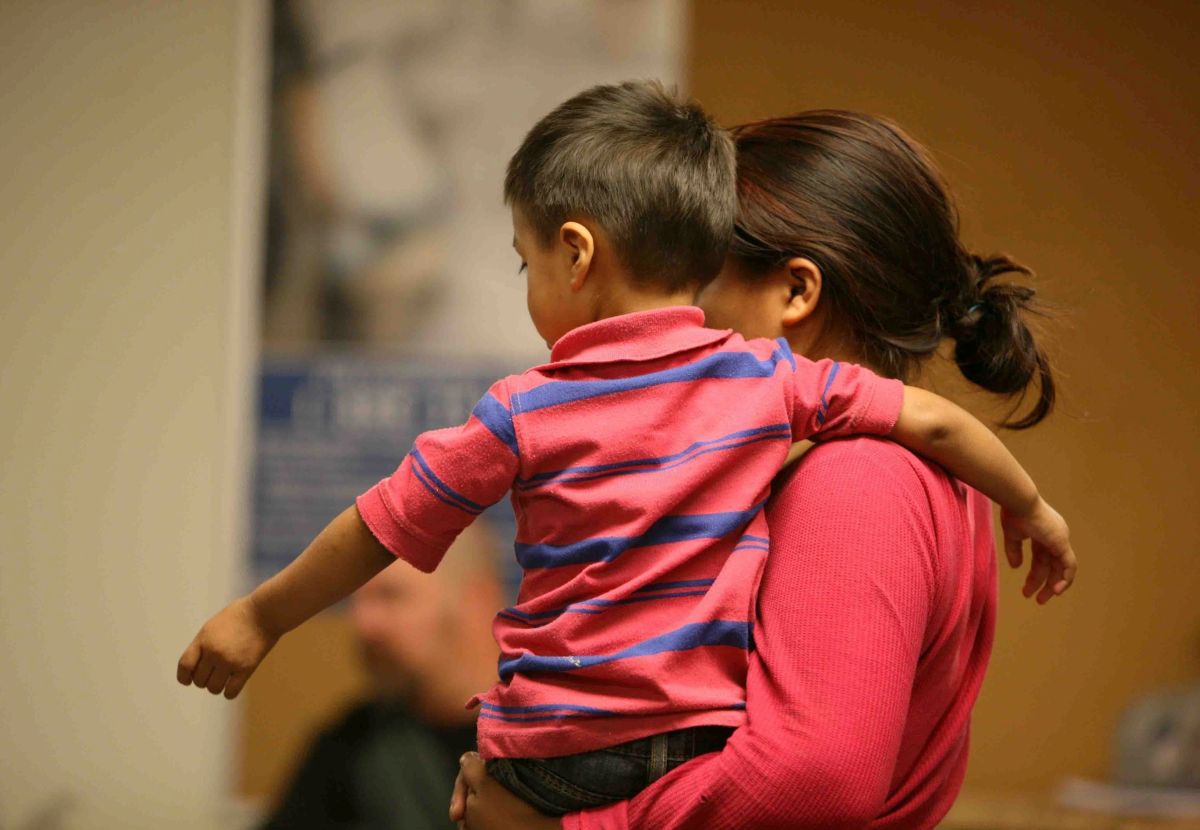 Photo: File / La Opinion
The cost of childcare for many Americans has prevented them from returning to work in the context of the current pandemic. On average, parents must pay between $ 500 and $ 800 a month if they want their children to be cared for.
According to the Institute for Economic Policy, the annual cost of child care, at least, it will involve $ 5,000An amount that is extremely large considering that many parents are low-wage workers. In many cases there are single heads of household and they lack the support to bear the costs.
These numbers are an indicator of why large numbers of Americans have not returned to the job market despite thousands of openings available across the country. Not having the necessary cash for child care, makes parents choose to reject job offers, since they prefer to be in charge of the children.
For those who live in states like California to access child care having a low or medium salary seems impossible, the average annual cost of child care is nearly $ 17,000 a year. The same case happens to families living in Massachusetts, the cost is close to $ 21,000.
Although many companies have announced salary increases for their employees, even over $ 15 an hour paying child care costs is a huge financial strain for Americans. Someone who receives a minimum payment per month earns $ 2,400 per month.
In the event that the person who assumes the cost of child care is the head of a single family, the scenario is extremely precarious, since from their income totals will spend between $ 500 and $ 800 per month to this concept, which represents a large percentage of their salary.
Now, it must be considered that the head of the family must assume other expenses such as rent or mortgage payments that may involve, in the best scenario, between $ 1,000 or $ 1,200 a month. In addition, it would be necessary to include expenses related to the payment of the internet, food, among others.
This calculation you performed The opinion, It was based on a salary of $ 15 dollars an hour, but it is clear that many workers receive less than that amount, which means that according to the figures presented by the Institute of Economic Policy regarding child care for many Americans it is impossible to pay.
According to information from the federal government, since the Internal Revenue Service released the Child Tax Credit payments, many families have been able to allocate part of that money to child care, allowing them to return in many cases to the world of work.
But this economic respite will only last for families until December, the date that monthly payments expire, a situation that can become a problem as of January 2022 as they cannot afford child care expenses.
You may also like: Child Tax Credit: reasons to cancel installment payments from the IRS


Source-laopinion.com