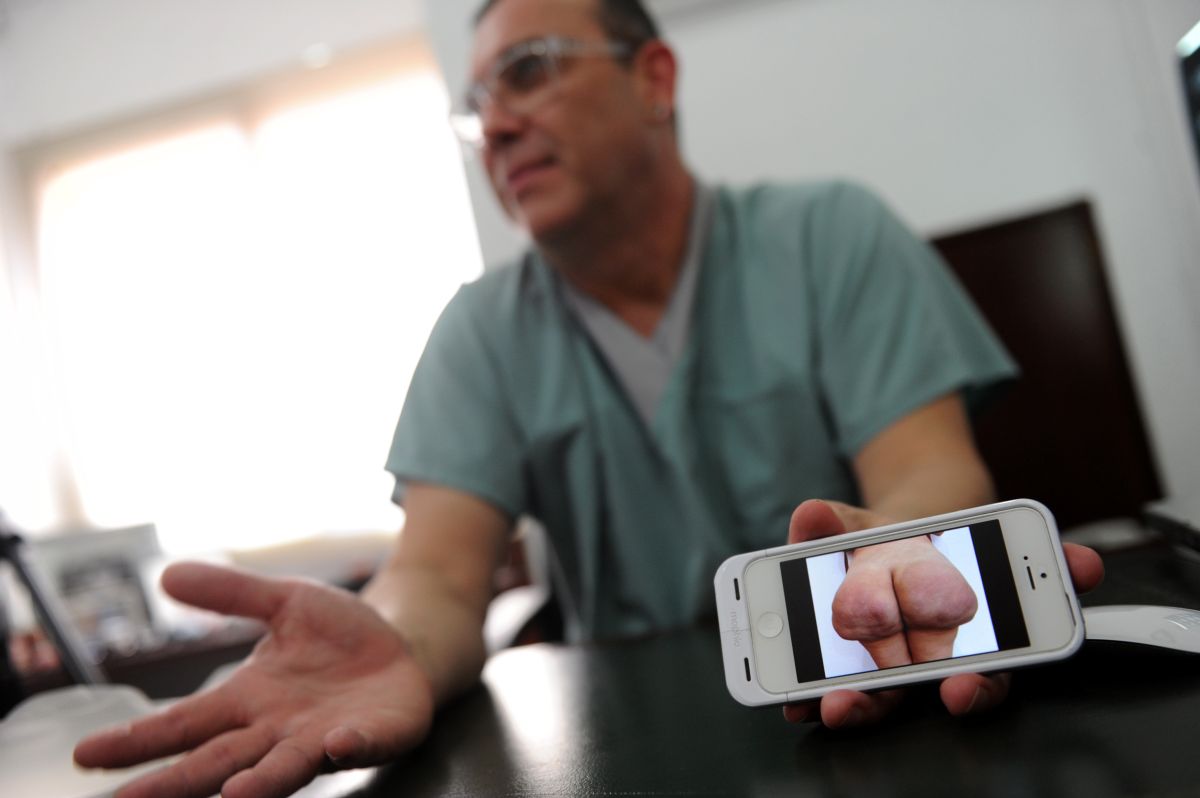 Photo: LEO RAMIREZ / AFP / Getty Images
A Latina mother and daughter face murder charges in Los Angeles, California after an aspiring porn actress died after receiving a silicone injection in the buttocks at the illegal women's clinic.
Libby Adame and her daughter, Alicia Gomez, face charges for injecting the 26-year-old South African with the substance, Karissa Rajpaul, on three occasions.
Shortly after the third dose, the young woman died.
The authorities suspect that other women have been victims of the fraudulent mother-daughter procedures.
Adame, nicknamed "The Aunt," allegedly used material intended for caulking windows to increase the size of the buttocks.
"This impacts the bloodstream, attacks the heart, brain and kidneys," Los Angeles Police Department (LAPD) detective Bob Dinlocker told NBC.
Victim shared video on networks while they injected her buttocks
Rajpaul, who was looking to start a career in the adult film industry in Southern California, even recorded a video on social networks while Hispanics performed the procedure.
Women charged up to $ 4,000 per injection.
These arrests would be the beginning of a chain of operations against illegal butt augmentation spaces in Los Angeles County.
"These are very dangerous, unlicensed medical practices that are spreading on social media," said LAPD Deputy Chief Alan Hamilton.
The deputy chief asked the victims to go to the authorities to present their cases.
"We need victims to step forward because we need to know if there are other victims who were permanently disfigured or have died as a result of these procedures and would have been victims of a criminal act ", stated Hamilton.
If you have been affected by one of these interventions or if you know of an incident that resulted in death, you can contact the LAPD Valley Homicide Division at 818-374-9550. You can also offer tips anonymously via http://www.lapdonline.org or call 1-877-LAPD (5273) -247.