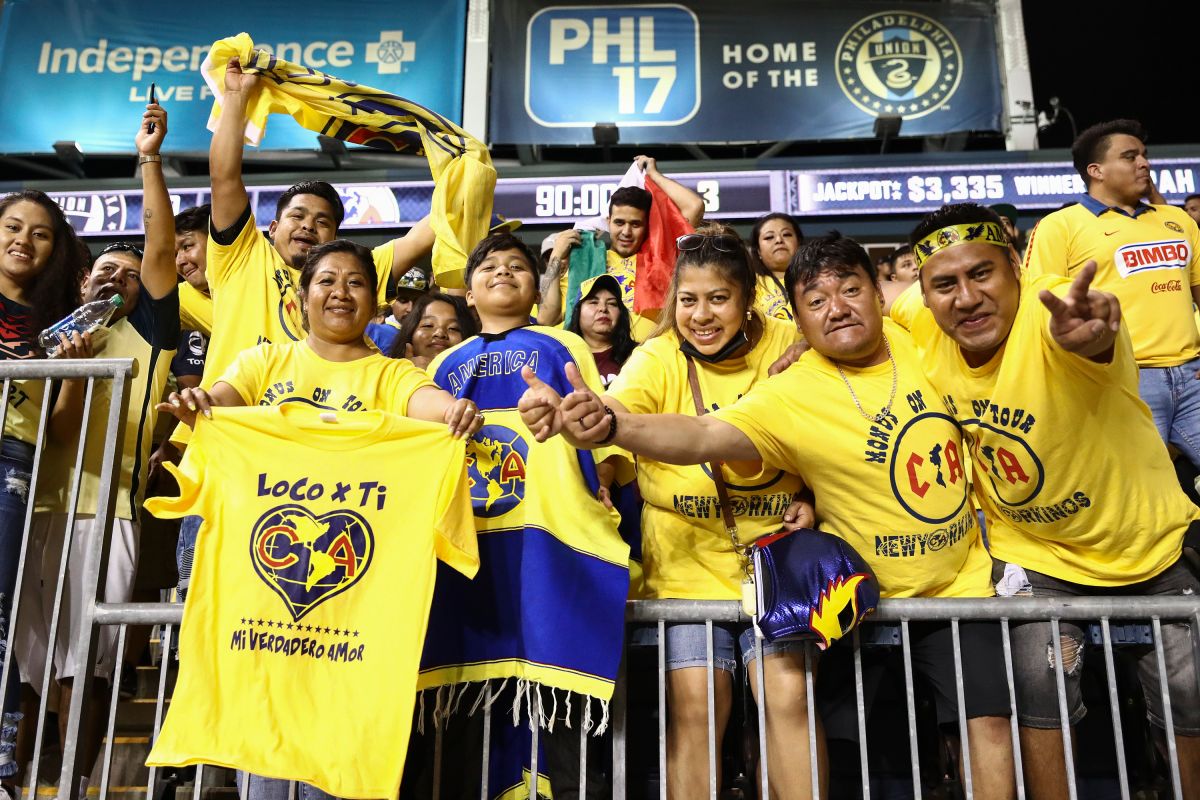 Photo: Tim Nwachukwu / Getty Images
A Hispanic man died in Philadelphia after taking a beating from Club América fans, in a terrible incident that occurred in the early morning of September 16 after a football game in the Concacaf Champions League.
The tragedy happened at one of Philadelphia's most iconic restaurants, Pat's King of Steaks, hours after Club America had beaten the local Philadelphia Union team.
Philadelphia Police identified the victim as Isidro Cortés, 28, originally from New York, where he worked as an accounting assistant. He wore a Philadelphia Union shirt like his father and a friend, who were also beaten and had to be treated in a hospital after the fight with four men who wore Mexican club shirts.
A video recorded by a witness shows the moment when one of the Americanists seizes the metal lid of a trash can and violently attacks the victim.
It is believed that the suspects are between the ages of 20 and 29 and were visiting the city to see your team. After the fight, they fled in a white SUV. At least some of those involved were also said to be drinking beer even though the restaurant does not offer alcoholic beverages.
Frank Olivieri, owner of Pat's King of Steaks, said he heard noise from the fight on one side of the venue, and that someone was yelling. By the time paramedics arrived around 2 am, Cortés had already died, according to The Philadelphia Inquirer newspaper.
"I will never be able to erase from my mind what I saw in those videos," said Olivieri, who explained that his restaurant has 40 security cameras, so he trusts that those responsible will be arrested soon.
The fights of fans with fans of America have become a plague Through the years, not only in Mexico, but in the United States, where the "most loved and most hated" team has millions of fans.