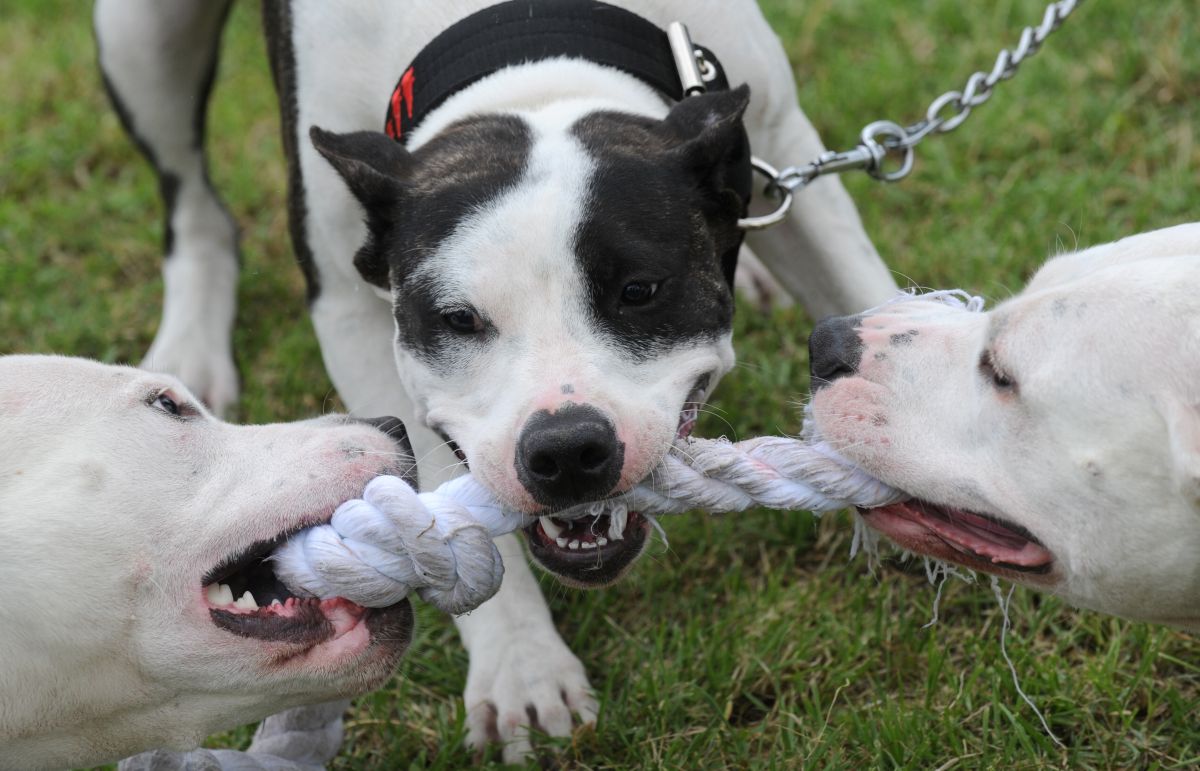 HOUSTON – A man walking the streets of a northwest Houston neighborhood was attacked by two pit bulls who were on the loose this Thursday morning, and the terrible incident was captured on video.
A neighbor's surveillance camera caught the brutal attack and it was that neighbor who left his residence armed with a gun to help the victim. The images were shared with local media by the neighbor who lives in the Northcliffe subdivision.
In the video, the victim can be seen backing away while the two dogs bite him. The man tries to get rid of the dogs by throwing blows, but his effort is useless, the dogs continue to chase him and on several occasions the dogs jump to try to bite him in the face.
In the images, it is not possible to see the moment when the dogs manage to knock down the man to continue biting him. The video was edited so as not to show the strong images of the victim being attacked on the floor by the dogs.

The injured man was taken to hospital in critical condition.

In other images of the video, neighbors can be seen leaving their residences to help the victim. The owner of the residence where the security camera was installed that captured the images came out with a pistol and shot the dogs. Another neighbor also came out armed and shot the dogs. The dogs were wounded, but they kept trying to attack anyway.

Officers from the Harris County Precinct 1 Police Department responded and upon arrival at the scene they also shot the dogs.

Although the dogs were injured, they remained aggressive and even managed to bite one of the municipal workers who came to catch them and take them to an animal shelter.

The owner of the dogs said that the animals were caged and that a friend possibly left the door of the cage open.

It has not been reported whether charges will be brought against the owner. The case remains under investigation.