While Peru's prisons are among the most overcrowded in Latin America, there is an exclusive prison in which only one inmate lives.
It has no cells. It has three rooms, a library, a painting workshop, a kitchen, a meeting room, an infirmary and even a vegetable garden.
To keep her and take care of her only prisoner, in 2020 alone, the government invested some US $ 172,000, a figure 57 times higher than the amount allocated individually for the rest of the prisoners in other common penitentiaries.
And it is that there, in the prison of Barbadillo, in the neighborhood of Ate, in Lima, it is not only "the most expensive prisoner in Peru", but also the most famous: Former President Alberto Fujimori, sentenced to 25 years in prison for crimes against humanity.
For years, the "comforts" that the former president has – compared to the unsanitary and overcrowded conditions in which most of the country's prisoners live – have been the subject of numerous investigations, questions and controversies.
But now, for the first time in more than a decade, the government has shown the intention of changing it to a common prison.
Last week, Justice Minister Aníbal Torres told a local radio that Fujimori "cannot have privileges" and that he would be transferred to another prison when his health improves (he recently underwent a heart intervention) "because that is what the law establishes."
"The law says that all those who have committed crimes must be in the same conditions," Torres said.
"A high criminal who committed serious crimes while holding a high public office, such as that of the presidency of the republic, should not be treated differently from other criminals," he added.
The family and followers of the ex-president have for years opposed his being placed in a common prison for "Security reasons".
BBC Mundo tried to communicate with Fujimori's lawyer, César Nakazaki, to find out the position of the family and the defense regarding his eventual transfer and about the conditions he has in the current prison, but did not receive an immediate response.
However, last week, the ex-president's daughter, former presidential candidate Keiko Fujimori, blamed the current government of what could happen to his father in the event of a potential change of criminal offense.
"I believe that changing my father's prison, the attempt of the Pedro Castillo government, would be an attempt on the life of Alberto Fujimori," he said.
The announcement of the potential change comes after authorities also transferred Fujimori's former adviser, Vladimiro Montesinos, from a jail on a naval base to a maximum security prison at the end of August, in what was seen as a turnaround. "Privilege policy" towards members of the government that was in power between 1990 and 2000.
The jail
According to the BBC Mundo, the lawyer Gloria Cano, executive director of the Peruvian Association for Human Rights, the decision to create a special prison for Fujimori was decided upon his extradition from Chile, where he was detained after escaping to Japan.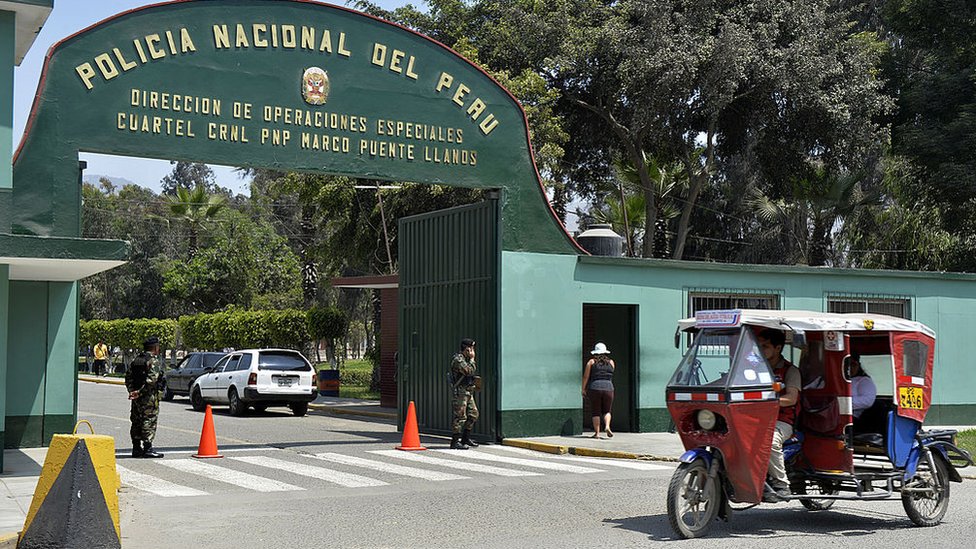 "So, during the government of Alan García (2006-2011) it was decided to create this small prison within the Diroes (the National Directorate of Special Operations of the Police) so that he could be, but also so that it was close to a courtroom and would not have to risk being moved every day", He says.
However, when the trial ended and Fujimori was sentenced, he was not sent to a common prison to serve his sentence, because according to Cano, it was then considered that they did not meet the conditions to guarantee his safety.
"However, that was taking another turn when it began to be known of the conditions in which he was, that there is nothing wrong, but it would be good if all the prisons and all the prisoners had them then," he says.
According to official investigation reports that have been leaked by the Peruvian press, the part that Fujimori occupies covers an area of ​​800 square meters inside the Diroes.
The room where he sleeps has about 15 square meters, an orthopedic bed and a television. In his prison, he also has his own bathroom, the kitchen is equipped, has a dining room and a visiting room of approximately 20 square meters.
This occurs in a country where, according to data from the Institute for Crime and Justice Policy Research, prisons have an overpopulation of 223.6%.
"Added to this are costs, which range from personnel to services to security. Logically in a normal jail, the cost is distributed among the prisoners, but here it is all for a single prisoner and maintaining a prison for a single person is very onerous for the Peruvian State", Says Cano.
According to INPE data, the costs of the Fujimori prison have multiplied over the years.
Between 2011 and 2015, it was estimated that the government spent about US $ 107,632 a year in Barbadillo. By 2020, it had increased by more than 60%.
INPE data suggest that, while in most of the country's prisons there is one employee for every nine inmates, where it is Fujimori there are about twenty workers just for him.
These include nurses who cover full days in eight-hour shifts, a doctor, a dozen security guards, plus administrative, cleaning, maintenance and mobility staff (in case Fujimori, as has happened on several occasions , needs to be transferred to a hospital).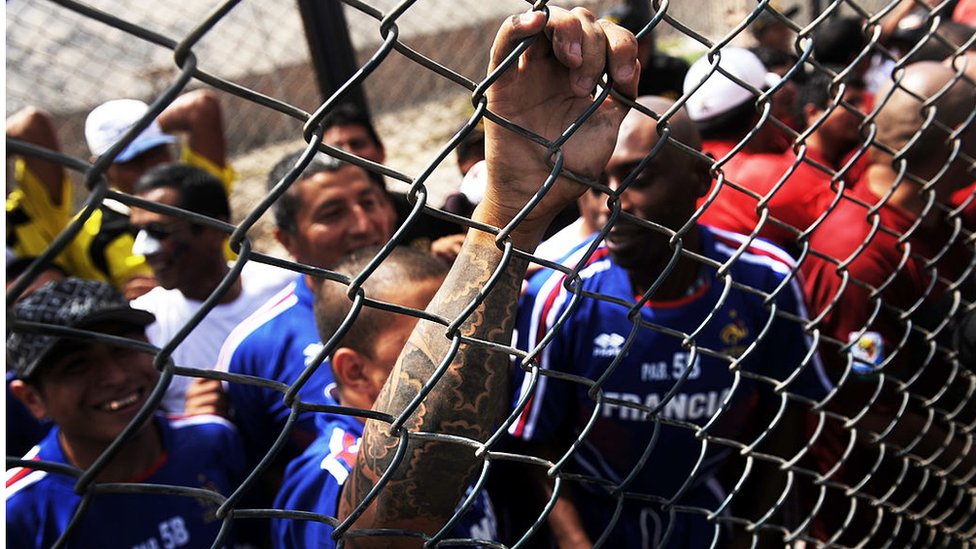 In the last decade, numerous press reports revealed that the former president received dozens of visits per day and that party meetings were even held on site.
"They are a series of privileges that inmates generally do not have. Nobody says that he cannot have a garden, that he can have a library or a room instead of a cell, but what is striking is that it is only for him and that the rest of the country's prisoners do not have those conditions "Says Cano.
"If he has them, then any person in prison should have the possibility of having a workshop, an orchard or a library and all the conditions they have, or else, being in a common prison, but with the same prison conditions of the others ", he adds.
The doubts
However, although Fujimori's exclusive privileges have been denounced for years, moving him to a common prison has been a decision that no government has dared to make.
The argument has generally been that the other prisons do not exist – and neither have the security conditions been created for him to be there and the family members fear that the life of the ex-president is in danger.
But analysts like Cano believe that there has also been a political reason: the old ex-president 83 years old and his followers are still a powerful force in Peru.
"There has been no real will of the governments to change it to another prison because we have had very strong stages in which Fujimori has even been a majority in Congress and there has always been the threat that if Fujimori were touched they could have some kind of repercussion from Congress, not granting governability to the country ", says the lawyer.
In fact, he indicates, this was one of the situations that former president Pedro Pablo Kuczynski had to face when he was in power and that led him to give him the "humanitarian" pardon that was later annulled by a judge.
However, for the human rights expert, Fujimori's "privileged" situation should not be seen as a political issue, but rather a justice issue.
"The government should see it for what it is: this is not a political situation, but a purely legal one. There is a prisoner for whom the State is paying an amount of money that it does not have and that, in a situation like the one in which we are in crisis, not only economically, but also politically, the government should have these kinds of issues already settled ", opines.
"And if that person can have a level of security in another prison, hopefully he can do so to also avoid unnecessary expenses to the State and taxpayers," he adds.
---
Now you can receive notifications from BBC Mundo. Download our app and activate them so you don't miss our best content.


Source-laopinion.com