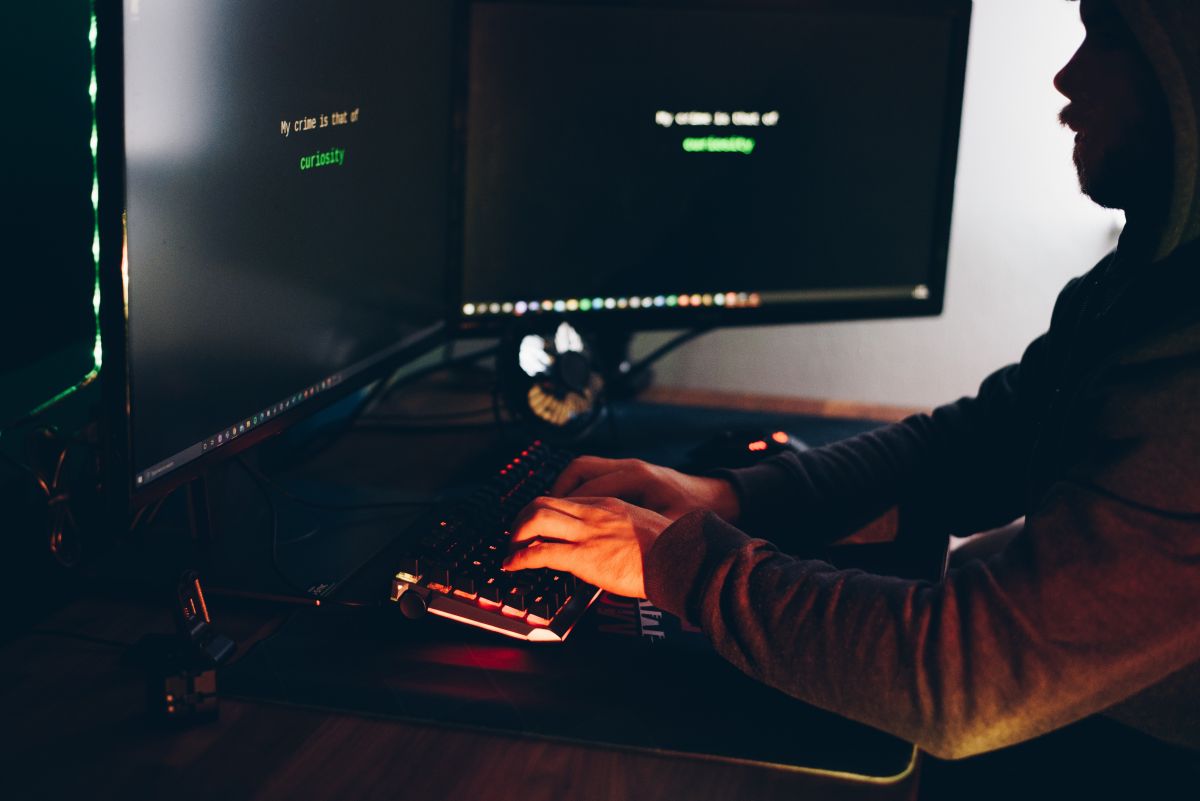 Photo: Anete Lusina / Pexels
The issue of cybersecurity is highly relevant on the Biden administration's agenda, especially after the high-profile attacks suffered by companies such as SolarWinds, Colonial Pipeline, and Kaseya software company, published Expansión.
For this reason, the president summoned the most relevant business leaders in the sector, with the aim of establishing new commitments and improving cybersecurity in the country.
SonicWall's latest cyber threat report points out that cyber threats Ransomware attacks increased 151% in the first half of 2021, with respect to the previous year.
In addition, the United States has been the nation most affected by these types of vulnerabilities, experiencing 227.3 million ransomware attack attempts, which translates to around 865 threats per minute during the first half of 2021.
The president acknowledged that most of America's critical infrastructure is owned and operated by the private sector and that the federal government cannot face the challenge of safeguarding it alone.
The event was attended, among others, Sundar Pichai, from Alphabet; Andy Jassy from Amazon; Tim Cook of Apple; and Satya Nadella from Microsoft, who made commitments with the White House to work on new industry standards, provide companies with stronger security tools, and provide employee training.
Microsoft has committed to investing $ 20 billion to deliver more advanced tools. In addition, it will allocate $ 150 million for government agencies, to update their security systems and work on cybersecurity training.
Google said it will invest more than $ 10 billion to strengthen this area and committed to training 100,000 people in technical areas, such as IT support and data analytics.
Apple will focus on improving security in its technology supply chains and will provide new training on security, incident response and vulnerability remediation.
For its part, Amazon announced that it will provide a multi-factor authentication device free of charge to all Amazon Web Services account holders and that provide the public with all safety training that company employees take, at no cost.
Arvind Krishna, president of IBM, pledged to train more than 150,000 people in skills related to cybersecurity and noted that he has a new data storage solution for companies with critical infrastructure and they are working on creating secure encryption methods for quantum computing. .
TIAA, a financial services company, also participated and announced a partnership with New York University, which will allow you to obtain a fully refundable master's degree in the subject.
You may also like:
Covid: Meet the companies that are demanding proof of vaccination from employees
OnlyFans retracts and says it will continue to allow explicit sex on its platform
Cuba will allow private companies to open to Cubans