Censored, scarce and "very very very expensive."
This is how the Cuban Marta (not her real name) describes Internet access in her country for BBC Mundo, especially after the massive protests in July, the largest in more than half a century.
Social media played a key role in organizing and expanding the demonstrations. Shortly after, the internet "shut down" suddenly.
Recently, the Cuban government published an extensive document in which it calls the call for protests through the networks "cyberterrorism" and the publication of messages that it considers offensive as "defamation".
And the promise of the American president Joe biden studying ways to "restore" the connection on the island set the debate on fire even more.
Surfing the web in Cuba has never been easy, but since the government authorized internet access on mobile phones in December 2018, some four million people on the island have been able to connect in this way, according to official data.
"Before that, you had to go to the 'wifi parks'. Now, if you can afford it, you buy a data package and surf the internet on your phone ", explains Marta.
The internet on the island – until 2012 connected by old Russian satellites and since 2013 through a fiber optic cable connected to Venezuela – is managed by the state Ectesa, the only telephone provider, which also provides broadband internet (ADSL) in some homes.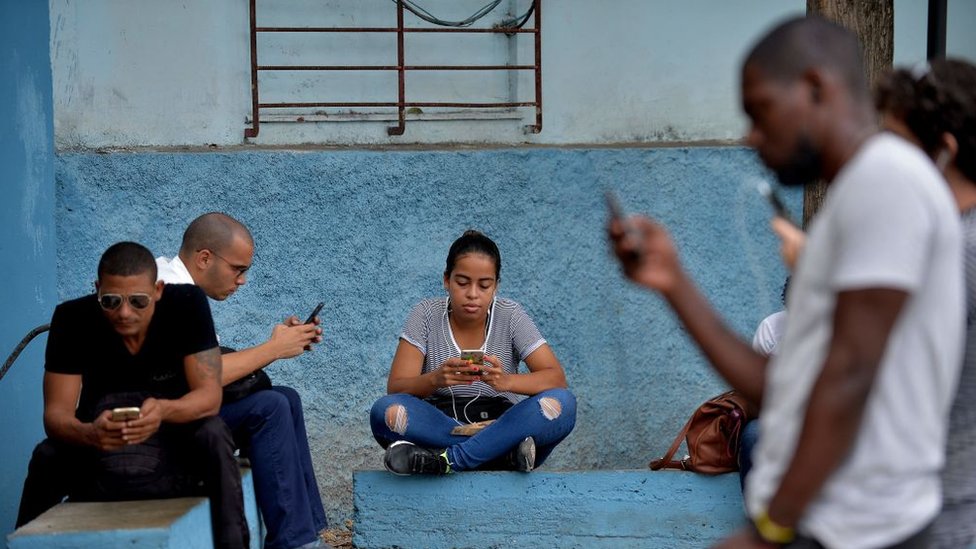 "I have 4G, something that is not so rare in Havana, but in many provinces only 2G and 3G are used. The problem is that it is very expensive and sometimes, as happened on July 11, it is blocked"Says Marta through WhatsApp.
The paradox that access to the Internet represents for the government of Cuba – a threat and at the same time an instrument of control – was evident that Sunday and in the days that followed protests against the government as a result of the health crisis and the shortage of food and medicine.
While the authorities tried to contain mass demonstrations, the activists used the networks to summon more people and publish live videosof crowds in the streets, encouraging protest.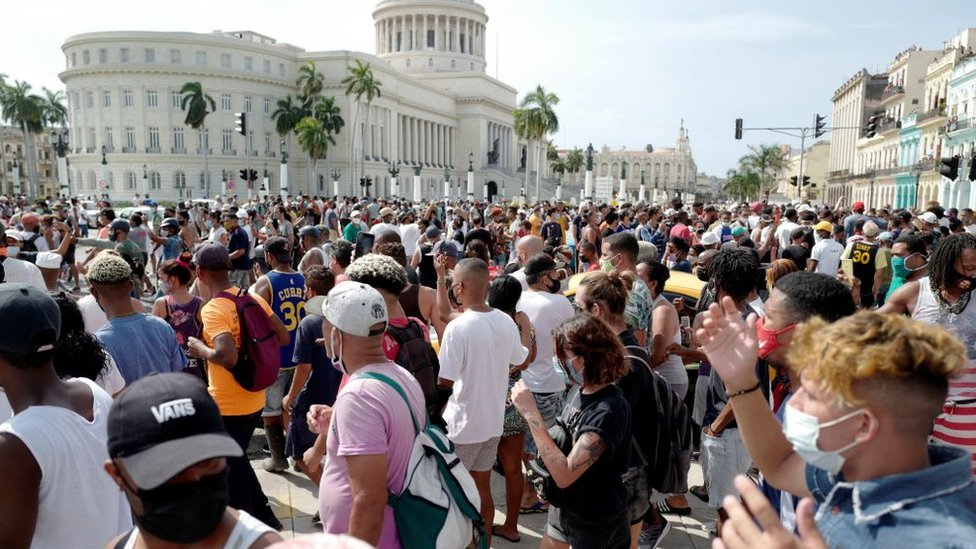 Hours later, the government prevented internet access across the island with a total blackout.
The government of Miguel Díaz-Canel described as "media terrorism" what it considers a social media campaign against his government.
"They knocked down the service completely and there was no way to connect", Recalls Marta, who was in Havana when the blockade occurred.
Network outages were constant, with service eventually restored within 72 hours, but no access to social media.
However, many Cubans like Marta were able to continue accessing the networks "like nothing" when the connection returned, and even visit websites blocked by the government.
The key? The technology behind an acronym: VPN.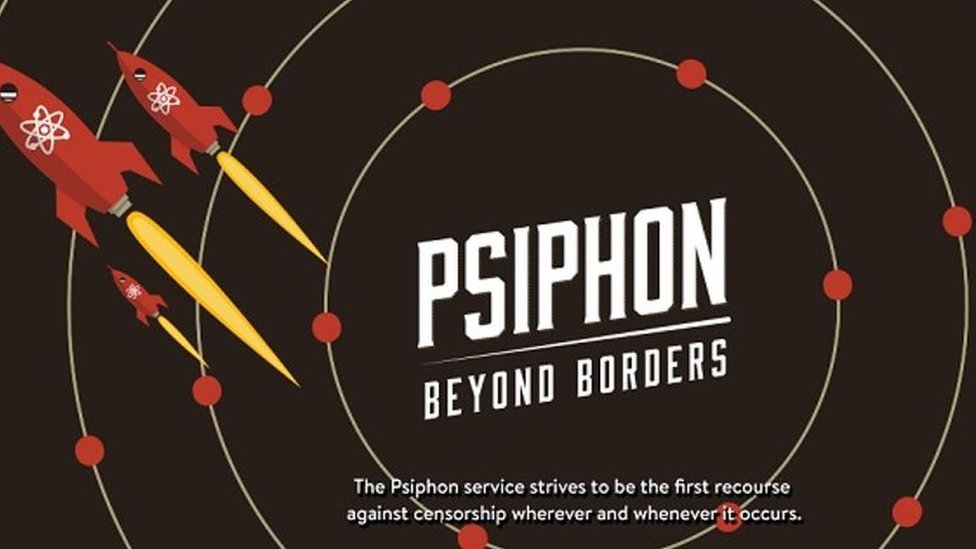 Private networks to evade censorship
VPN, Virtual Private Network, translates to virtual private network. Some allow you to access the internet as if you were in another country, block advertising or view censored content.
It is one of the most common online security tools and works by establishing a connection through encrypted tunnels, so that Internet service providers (ISPs) have difficulty identifying a user and blocking him.
"When they take down the internet, as happened as a result of the July protests, you use a VPN, which allows you to browse sites that are temporarily blocked and visit independent media, which are permanently blocked," explains Marta.
"If I want to see some independent medium, then I activate my VPN and I see it. It can also be used to access some Google services, games blocked by US sanctions and other services that you cannot access from Cuba ".
She wears one called Psiphon. It is the same used by another young Cuban, Roberto Cabrera, who assures that its use has become very popular "especially among the youngest and from the protests".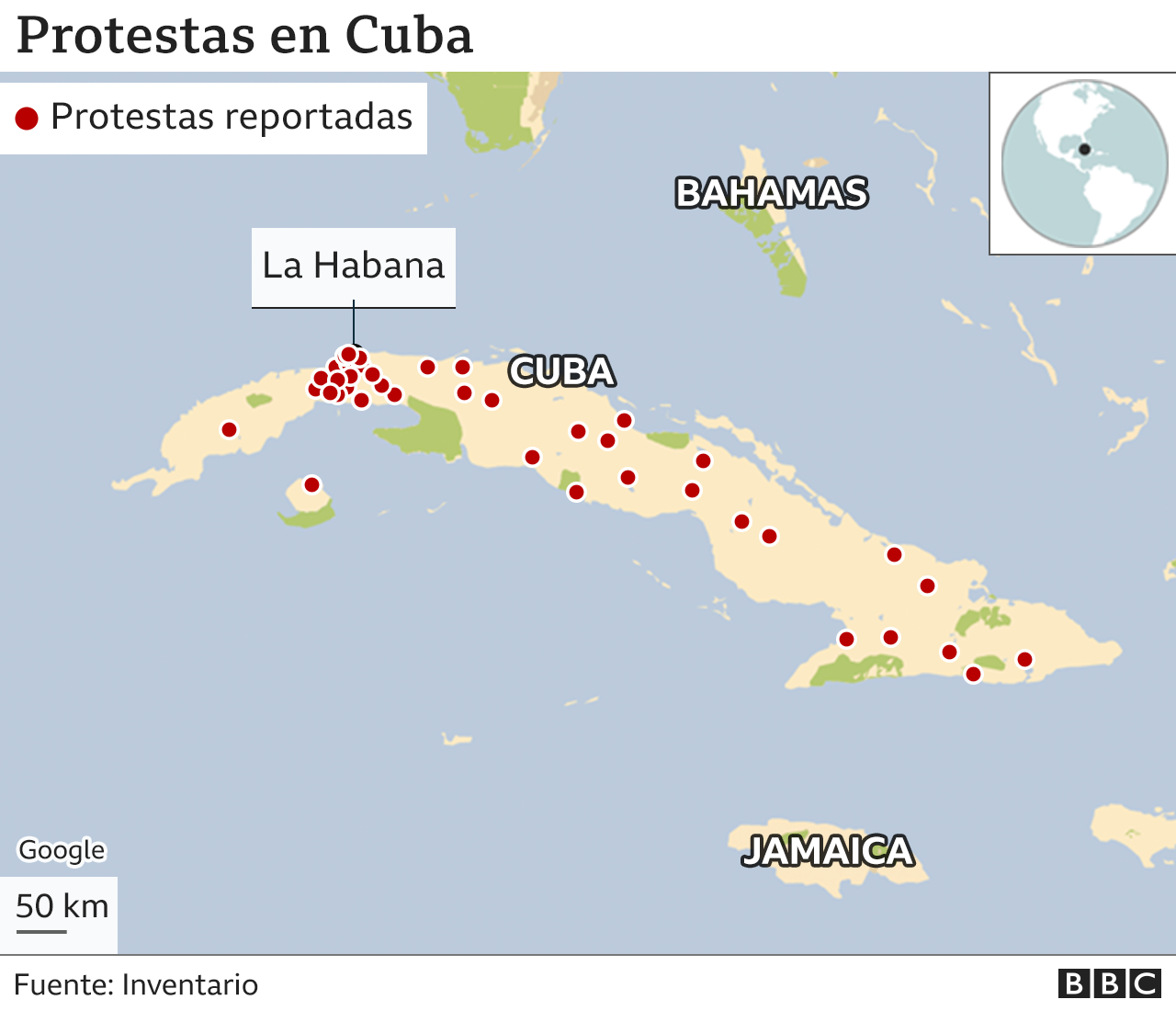 "Service interruptions have become more frequent lately, and we already know that when that happens the most viable option is to connect to the internet through a VPN. The most used is Psiphon ", says Cabrera.
More than 1.4 million Cubans a day they connected to the internet through Psiphon on July 16, a record number, according to data provided to BBC Mundo by the Canadian company.
"It is the highest number of daily users that we have registered in Cuba, where we have a baseline of about 80,000 users a day," says Keith McManamen, strategic analyst at Psiphon.
"Pisphon is very popular in Cuba for three reasons: works well, it's free, and it's easy to use"McManamen tells BBC Mundo.
Currently, 150,000 people connect to the internet on the island with this VPN every day, according to company data.
"It is very easy to use, even for those who are not very good with new technologies. You just have to download it with a very simple process, install it on your device, click on 'start, and you will be connected in a matter of seconds to surf the internet ", says the specialist.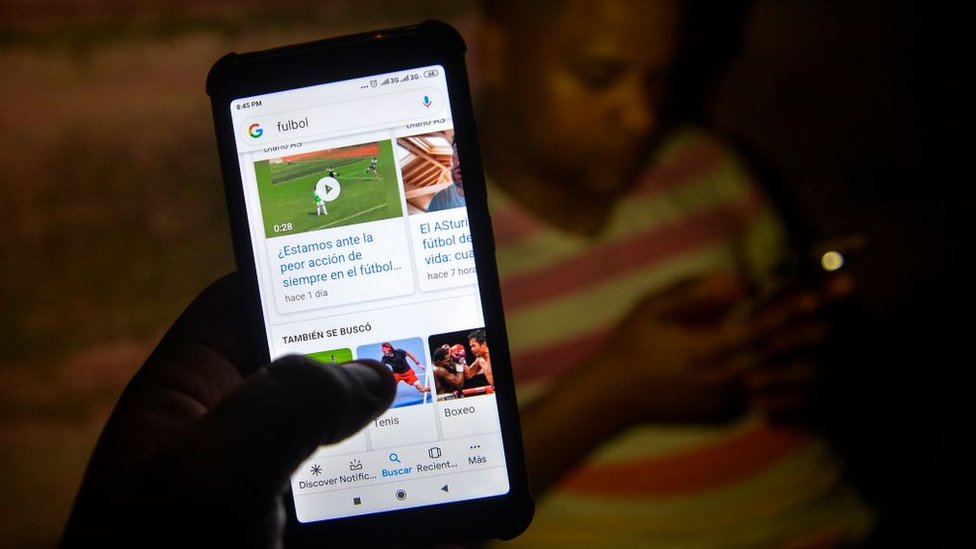 The technological battle
However, connecting with a VPN is not always possible.
In order to work, Psiphon needs a connection to the server first, something that stopped for a few hours during the July protests.
"In a country like Cuba, where network access is highly centralized, you may be prevented from establishing that secure connection to a server in the first place," says McManamen.
"That was what happened for a few hours during the protests: the messaging applications were totally blocked – WhatsApp, Signal, Telegram- with a technique called RST packet (or TCP reset attack), which allows interrupting internet connections ".
"That means that although the people of Cuba wanted to use very robust encryption systems such as VPNs, they could not access the network because that connection to the server has to be done before."
McManamen says that this technique has also been used in countries like China, Iran, Belarus or Myanmar to occasionally block internet access.
These types of blockades are usually very temporary, as they can be costly for the economies of the countries.
According to Ted Henken, professor at Baruch College in New York, USA and author of Cuba's Digital Revolution ("Cuba's digital revolution"), the total internet blockade "cannot be supported for more than a few days."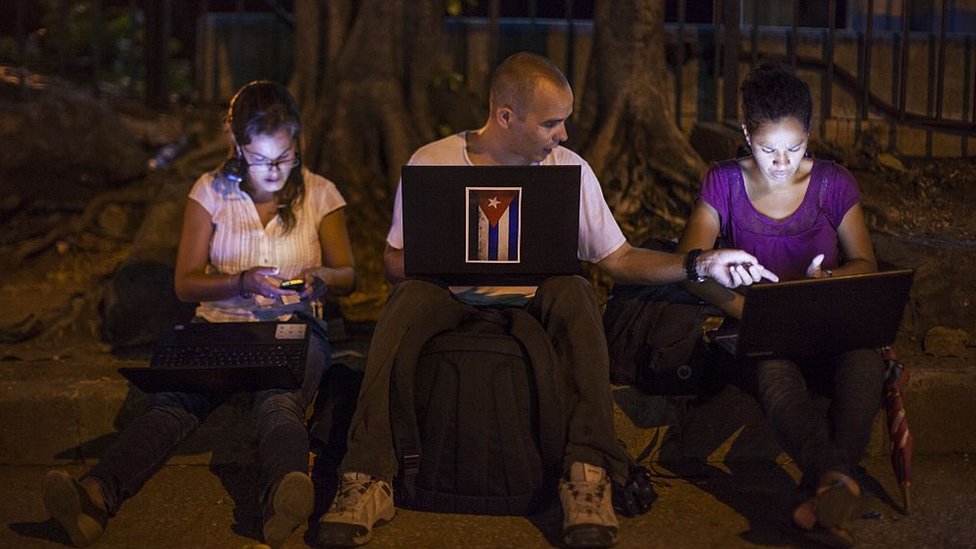 The political battle
Psiphon is the only free VPN in Cuba.
Technologists describe it as a "evasion tool " to provide uncensored access to content on the internet.
Initially developed by the Citizen Lab of the University of Toronto, Canada, in 2007 it became an independent corporation. Today it has 150 million downloads worldwide.
The company received funding from the Open Technology Fund, an independent non-profit organization "committed to advancing global Internet freedom," funded by the United States government.
The agency indicates on its website that Psiphon has received a sum of US $ 1,470,000 in the last six months to develop its internet access technology.
The official Cuban media consider it a tool for "political propaganda" that is being used to "destabilize" the country.
McManamen confirms US funding, but rejects the propaganda question.
"The United States is the largest donor of Internet freedom programs in the world and we receive support in this way, among other sources of funding. These programs usually support R&D (research and development), but not costs or network operations, "he told BBC Mundo.
"We are not a political organization, we are a technological organization. It is not true that they pay us to distribute political propaganda ".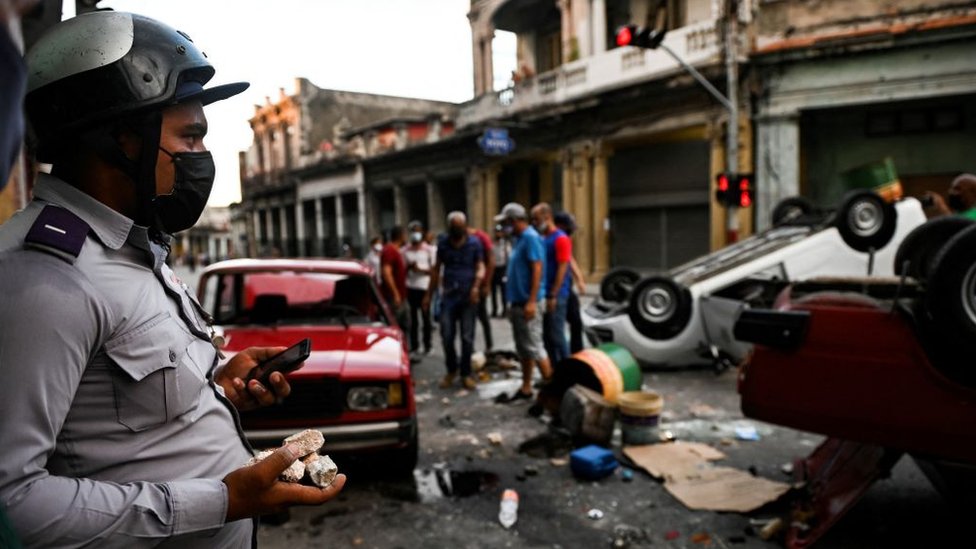 What about Biden's promise?
Meanwhile, the question of whether the United States will be able to deliver on its promise to provide unfiltered connectivity to Cuba remains up in the air.
There are several proposals on the table: change the regulation so that Elon Musk uses his satellite network to transmit broadband from space; use hot air balloons from Google's Loon project to place floating cell towers in the stratosphere over Cuba; or turn the Guantanamo base into a massive Wi-Fi hotspot.
However, the issue is more complex than it seems; there are a number of technical hurdles.
To begin with, Google globes require connecting to terrestrial networks. As for the SpaceX satellites, a satellite phone or a Starlink satellite dish is required, something unlikely that many Cubans can have, especially given the strict government control to those who try to introduce this type of equipment into the country, in addition to the legal conflict of offering internet in a country against the will of its leaders.
"If the Cuban government cuts access there is no way to easily connect from a balloon or a drone," warns Milton Mueller, professor at the Georgia University of Technology, USA, and director of the Governance Project of Internet.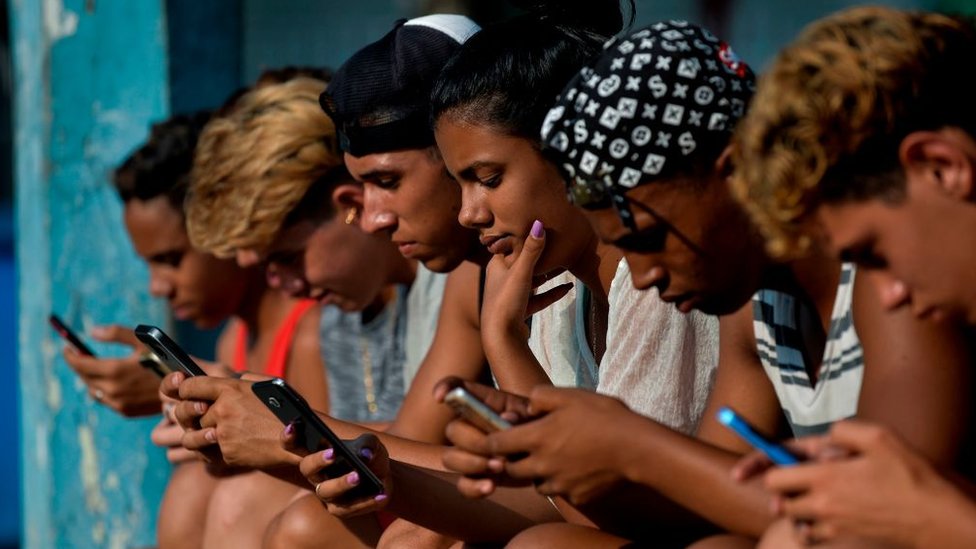 The option of creating Wi-Fi access points in Guantánamo is not the most viable either: it would only facilitate access to Cubans who are located around the embassy, ​​openly exposing those who were trying to evade censorship.
For now, the best option for Cubans to openly surf the internet is still VPNs.
"Governments in some countries are trying to do their best to reverse access technologies and find ways to disrupt the connection," says McManamen.
"We will continue to do what is in our power to keep the internet open and free".
---
Now you can receive notifications from BBC Mundo. Download our app and activate them so you don't miss our best content.