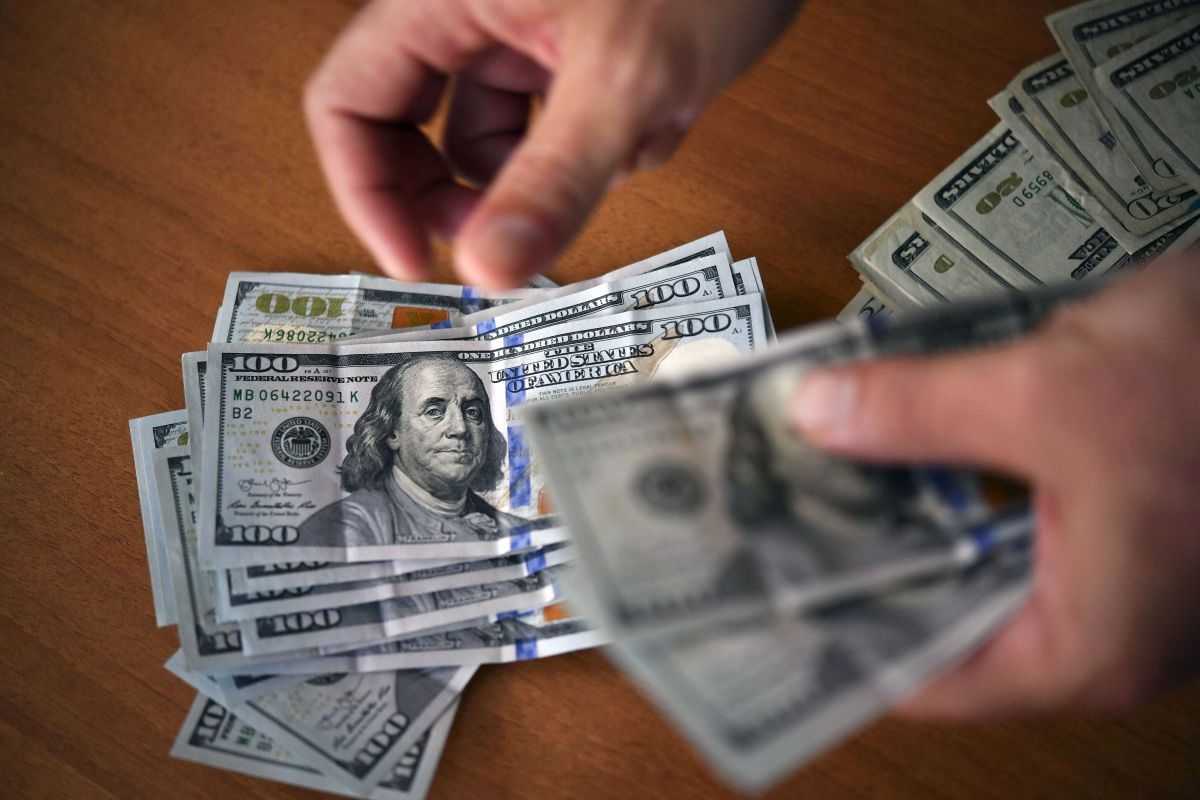 Photo: YURI CORTEZ / AFP via Getty Images). / AFP / Getty Images
The US currency continues in positive territory compared to its price with the Mexican peso, today it advances to 20.22 pesos per dollar. If we compare it with yesterday's price, the green currency had an advance of 0.12%.
At a bank window, for the purchase the dollar is priced at 19.98 units of pesos and for the sale 20.45 Mexican pesos per US currency.
There is caution regarding the speech that is expected from the president of the Federal Reserve, Jerome Powell, which will take place this Friday at the Jackson Hole symposium, the annual meeting of bankers to be held once again virtually and for the second year in a row. This has raised alarms about the true size of the risks that the Covid-19 pandemic continues to imply, now with the new Delta variant.
Analysts expect Powell to offer clues as to when the central bank will begin its reduction in monetary stimulus.
Follow the movement of the dollar against the Mexican peso in real time, use the comparators to find the best exchange rate:
**