Huawei's "heir" is now free.
After nearly three years of house arrest in Canada, Huawei's CFO – and daughter of the Chinese tech giant's founder – was released and traveled to China after years of diplomatic tensions over her case.
Meng Wanzhou was arrested on fraud charges in December 2018 at the request of the United States, when she arrived in Canada, and this Friday it was announced that she and the US authorities they had reached an agreement to suspend the judicial process for fraud against her.
The US Department of Justice withdrew the extradition request it had requested against her, although it maintained that it continues to prepare for the trial against Huawei, which is still in progress. a commercial blacklist.
The United States alleged that Meng misled HSBC bank about the true nature of Huawei's relationship with a company called Skycom, putting the bank at risk of violating US sanctions against Iran.
The 49-year-old Meng's release comes in exchange for the executive's public recognition of these allegations.
"By accepting the judicial deferral agreement, Ms. Meng assumes her responsibility in a scheme to defraud a global financial institution," noted prosecutor Nicole Boeckmann, referring to HSBC.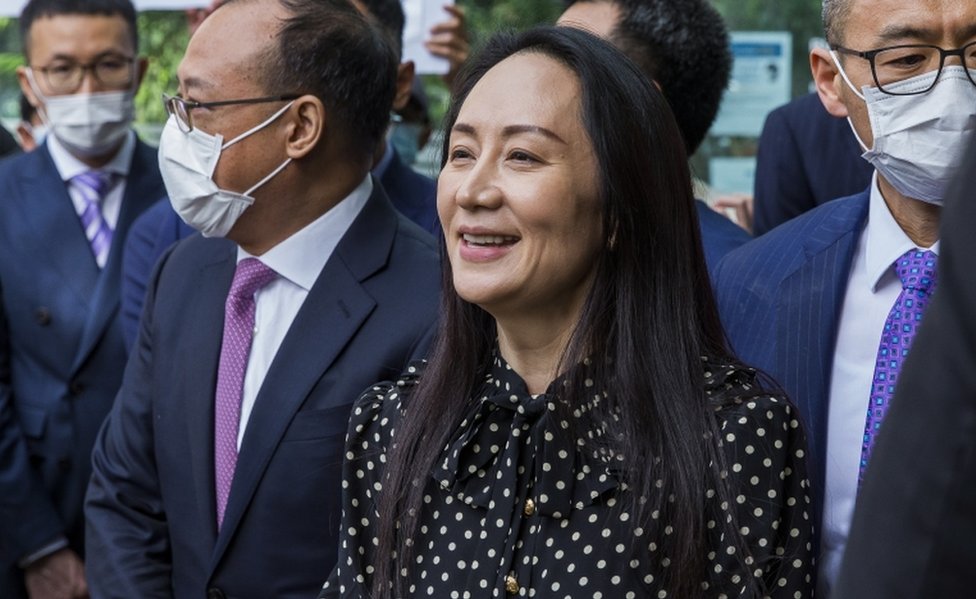 "In the last three years my life has radically changedMeng told reporters after his release became known.
"Every cloud has a ray of light," he continued. "I will never forget all the good wishes I received from people all over the world."
The case of the senior executive strained relations between the two largest economies in the world and Canada.
Shortly after Meng's release and departure from Canada became known, the Justin Trudeau government announced that two Canadians arrested in China had also been released and were heading to their home country.
Former diplomat Michael Kovrig and businessman Michael Spavor had been imprisoned in the Asian country since 2018 and the process against them was seen as a retaliation from Beijing for what happened with Meng. The Chinese government always denied it.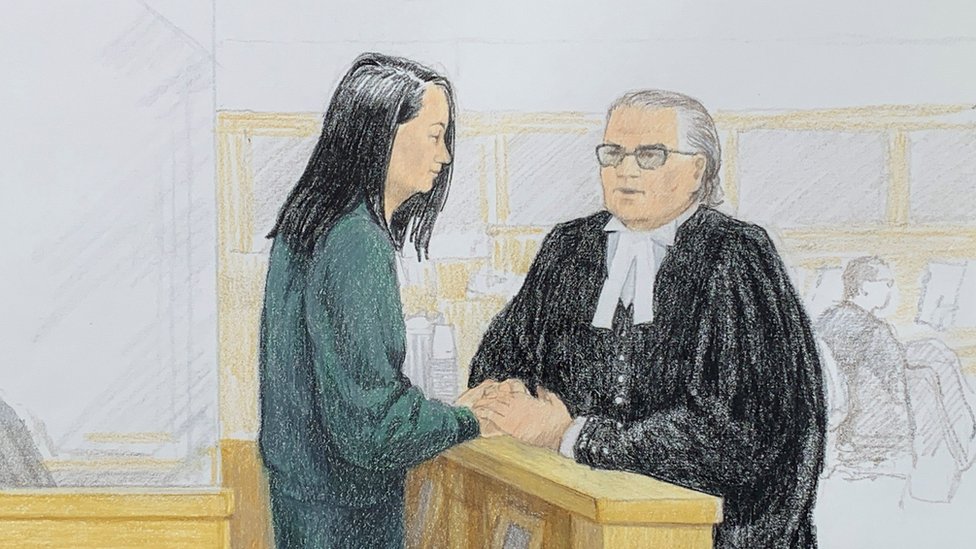 Accusations against Huawei
Meng is the eldest daughter of billionaire Ren Zhengfei, who founded Huawei in 1987 and made it one of the largest technology firms in the world.
Huawei has faced accusations that Chinese authorities could use its equipment for espionage, something that Beijing denies.
In 2019, the US imposed sanctions on Huawei and placed it on an export blacklist, excluding it from key technologies.
The UK, Sweden, Australia and Japan have also banned the use of Huawei's technology, while other countries, including France and India, have taken steps that fall short of a total ban.
A few days after Meng was arrested in 2018, China detained Canadian citizens Michael Spavor and Michael Kovrig, on suspicion of espionage.
In Canada they then accused China of treating them as political bargaining chip, using them as part of what is known as "hostage diplomacy", something that Beijing also denied.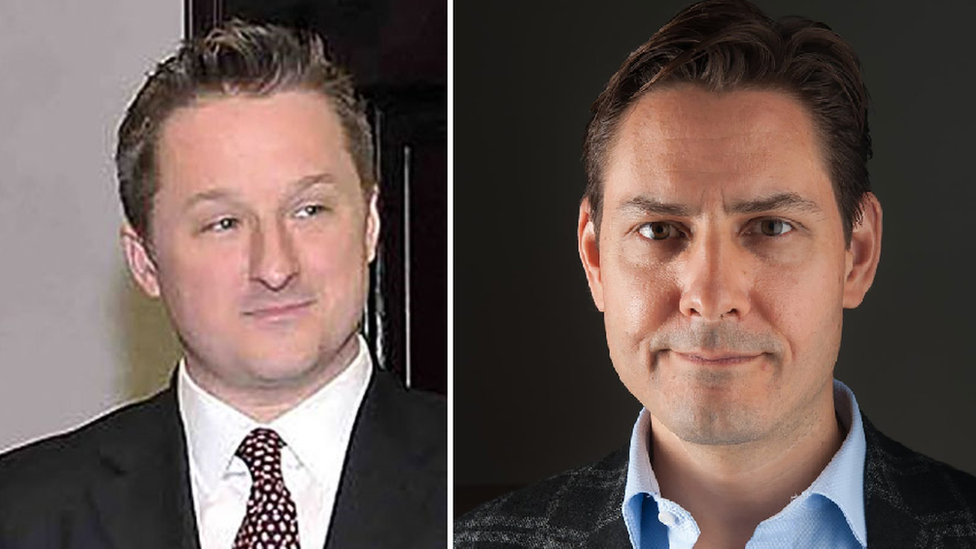 Last month, a Chinese court had sentenced Michael Spavor to 11 years in prison.
Canada rejected the ruling and said the businessman's trial did not meet even the minimum standards required by international law.
At a press conference on Friday, Canada's prime minister said the two had gone through a "Incredibly difficult ordeal."
"It is good news for everyone that they are back home to their families," he added. "Over the past 1,000 days, they have shown strength, perseverance, resilience and gentleness."
Kovrig is a former diplomat employed by the International Crisis Group, a Brussels-based think tank.
Spavor is a founding member of an organization that facilitates international commercial and cultural ties with North Korea.
Low profile
Like many of Huawei's top managers, until his arrest Meng wanzhou kept up a low public profile.
However, more intimate details of his life were revealed in the court following his case.
Meng went from answering phones to running the finances of the world's second-largest cell phone producer in less than two decades.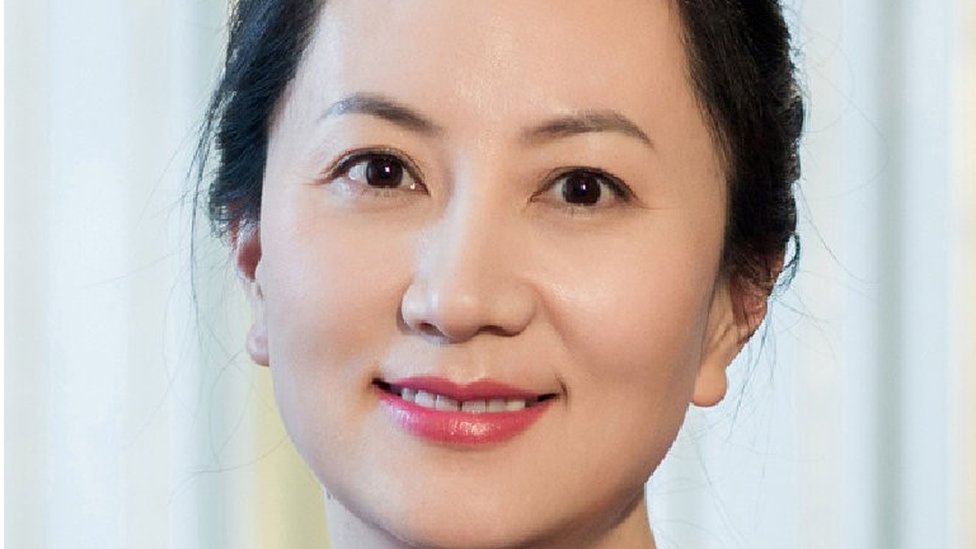 In 1993 he began his career as a receptionist and, after completing a master's degree in accounting from Huanzhong University of Science and Technology, in 1999 he joined the ranks of Huawei, where rose through the ranks of China's largest private company.
Once in the finance department, she was named the company's chief financial officer in 2011 and promoted to vice president a few months before her arrest.
The promotion sparked speculation that Meng Wanzhou was being groomed to lead the company.
In 2018, Forbes magazine ranked her 12th among the most powerful female executives in China.
Change of surname
Until shortly before his arrest, the ties he had with his father and Huawei founder, Ren Zhangfei, were unknown.
At age 16, in a very unusual measure in Chinese tradition, Meng Wanzhou he adopted his mother's last name, Meng Jun, who was Ren's first wife.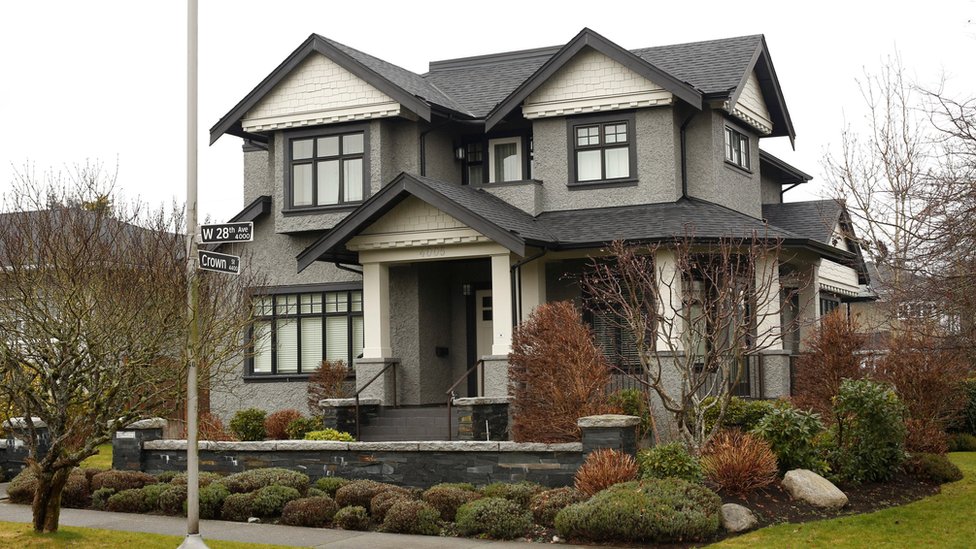 Chinese executives working abroad often adopt a Western name for their overseas activities, so Meng Wanzhou is also known as Sabrina Meng and Cathy Meng.
Meng, who has four children and has been married twice, testified in court that he was a resident of Canada until 2009, when he returned to China.
Two of her children attended school in Vancouver between 2009 and 2012, while her husband was studying for a master's degree in that city.
Once the sons graduated, Meng would spend "many weeks, sometimes months" in Vancouver during the summer, the affidavits explained.
---
Now you can receive notifications from BBC Mundo. Download the new version of our app and activate them so you don't miss out on our best content.


Source-laopinion.com