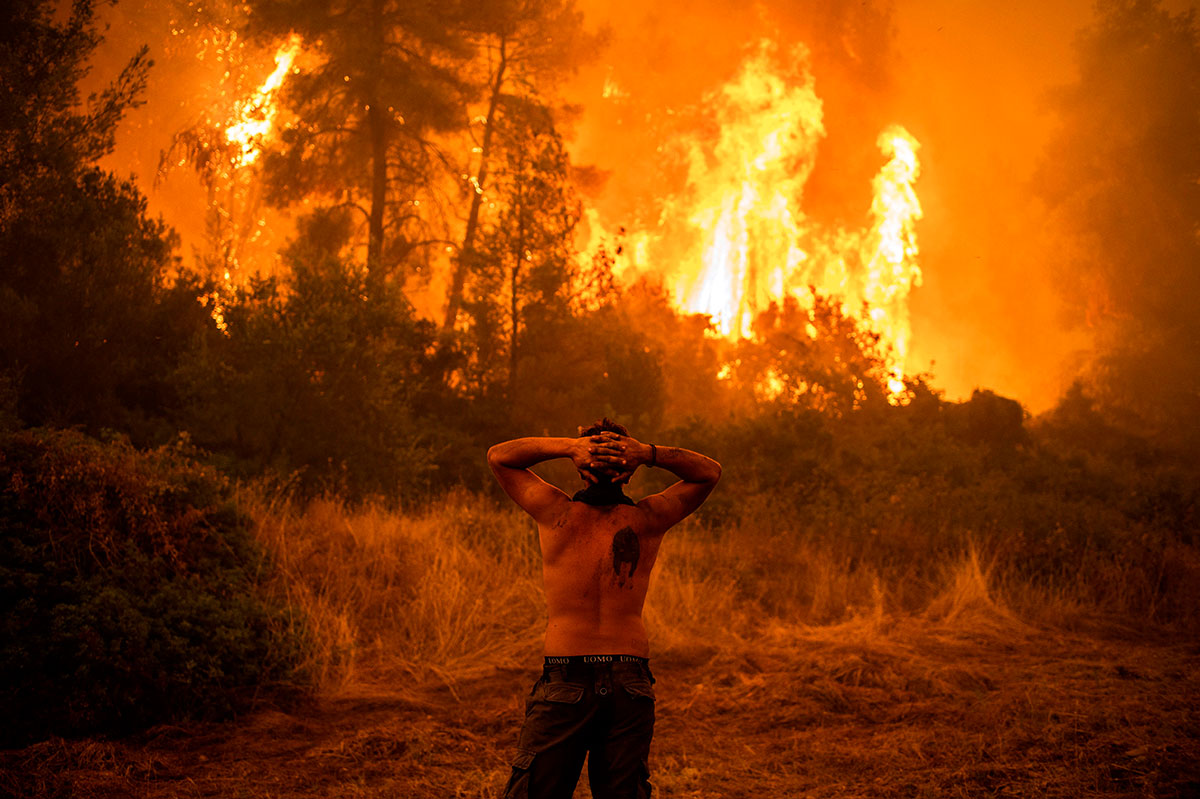 Photo: ANGELOS TZORTZINIS / AFP / Getty Images
The human being has had an "undeniable" role in the warming of the atmosphere, the ocean and the soil, concludes a new report from the Intergovernmental Group of Experts on Climate Change (IPCC), which warns that the rise in temperatures has not been compared in the last 2,000 years.
The study, which takes advantage of improvements in paleoclimatic research, shows that the current temperature rise is comparable to what is considered to be the warmest period in the last 100,000 years, occurred 6,500 ago (the so-called Holocene climatic maximum).
In the last two millennia, the graph shows a stable global mean temperature in the first thousand years, where the optimal medieval warmth occurred, to decrease progressively at the beginning of the second millennium (with the so-called Little Ice Age) and rise again dramatically since the mid-19th century.
IPCC experts estimate that the global temperature is 1.1 degrees higher now than it was in the pre-industrial era (1850-1900), and that human activity has caused the majority of that rise (scientists calculate the "human factor" at 1.07 degrees).
The report considers it probable that human activity has also favored changes in rainfall since the middle of the last century, as well as in the greater salinity of ocean waters or the reduction of glaciers.
Current changes in the climate are "unprecedented" in recent centuries and even millennia, say the scientists authors of the report.
For example, according to IPCC experts, the current concentration in the atmosphere of carbon dioxide, the main greenhouse gas, exceeds 410 particles per million, the highest rate in the last two million years.
Sea level has risen an average of 20 centimeters between 1901 and 2018, but it does annually It rose about 1.3 millimeters in the first seven decades of the last century, now it does about 3.7 millimeters, the report warns., which indicates that the ocean has suffered its greatest warming in 3,000 years in the last century.
In the past decade, the ice area in the Arctic reached its lowest level since at least 1850, underlines the document, which predicts that before 2050 that ocean will be practically without sea ice in at least one of its boreal summers.
With information from Efe.
Continue Reading: "The consequences of climate change are irreversible," warns the UN in the most comprehensive report to date