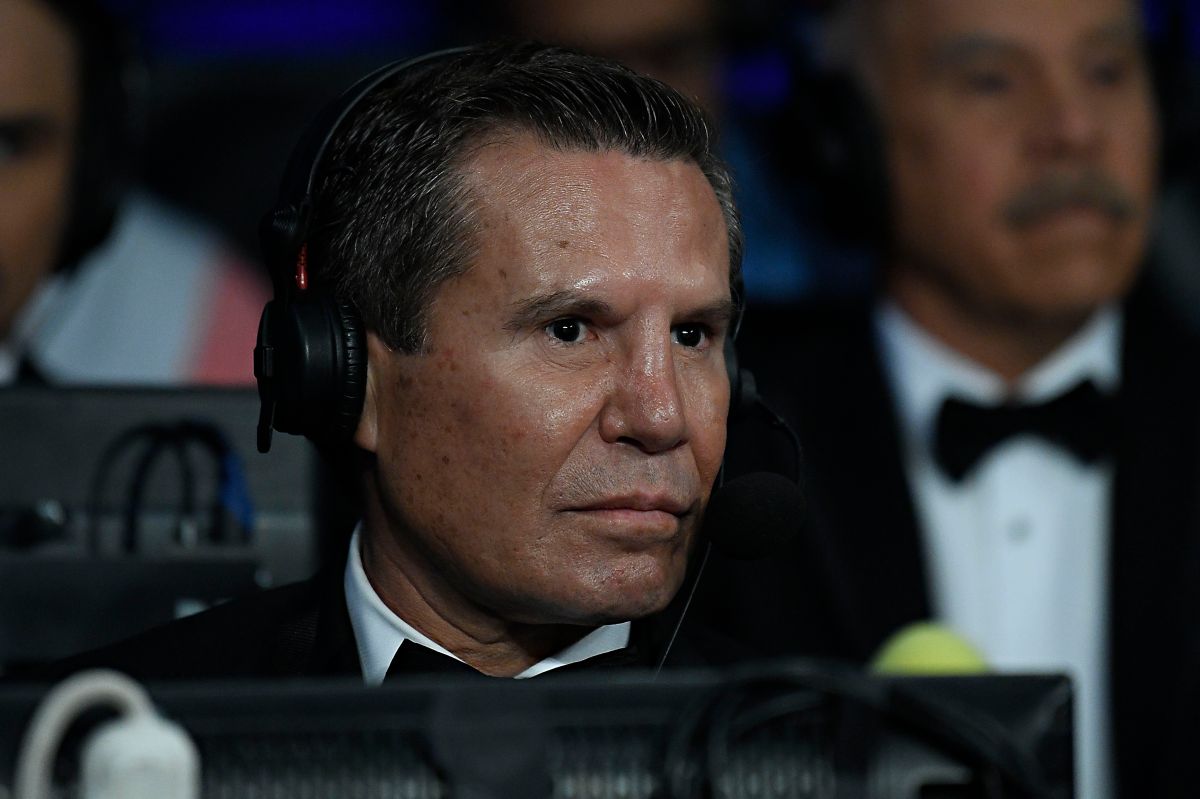 What started as a simple joke unleashed a sea of ​​statements between Julio César Chávez and Jorge "El Travieso" Arce. Both former boxers seemed to have a good relationship, but in recent days they have verbally assaulted each other through social media. Arce lashed out at "mr. Knockout "by disqualifying him for problems he had with drug addiction. His words fell by surprise and so Chávez expressed it.
"I want to clarify that the interview I did where I talk about" El Travieso "was when the exhibition we would have was heating up, But now I do know what you think and feel about me. I already know what kind of bastard he is ", expressed the legend of Mexican boxing.
It all started when Julio César Chávez spoke about today's world champions. The Aztec believes that in modern boxing any fighter can be a world champion. "The Caesar of Boxing" used as an example Jorge Arce and in this sense he disqualified the titles obtained by his compatriot.
Julio César Chávez and Jorge "El Travieso" Arce leave staff. 😳 pic.twitter.com/4py5HdVlHS

– La Esquina Neutral (@esquinaneutral) August 17, 2021
Obviously, "The Naughty" was not going to stay that way. Although Chávez's statements were a bit of a joke, Jorge was affected by the comments and he lashed out strongly against his compatriot. In social networks they criticized the harshness of Arce's words, since the former boxer included Chávez's family and even his drug problems.
Julio Cesar Chavez vs. Jorge "The Naughty" Arce
Finally, all these discrepancies and insults could have an end within the ring. Although the "Great Mexican Champion" announced his withdrawal from the exhibition events, With a tweet he left the door open to witness a fight against Arce.
Let's see what is happening with you fucking dienton we are always joking and I already retired from the exhibitions but if you want we do the 4 so get to train because now if I'm going to make you uglier than you are cheer up fucking dienton and do not get bitter you want to be loved

– Julio César Chávez (@ Jcchavez115) August 16, 2021
You may also like:
Jorge "El Travieso" Arce lashed out at Julio César Chávez: "I'd rather be mean and stupid than have put a 'parakeet' up my nose"
Manny Pacquiao has maintained his idolatry for Julio César Chávez through time
Julio César Chávez Jr. criticized the humiliating way in which his father treats them and assured that he will not be like him