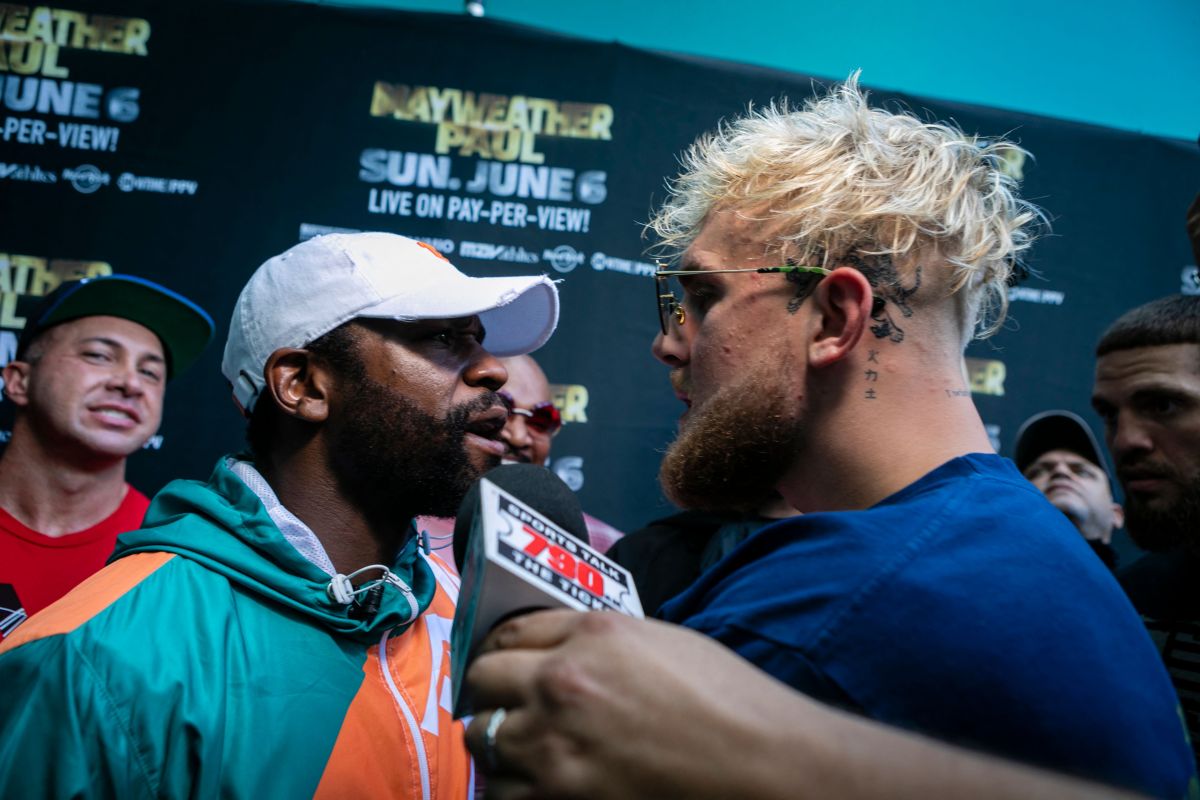 Photo: EVA MARIE UZCATEGUI / Getty Images
If the Paul brothers are experts in something, it is in generate controversy with your statements. Since they both ventured into the world of boxing, every moment they emit a phrase in which they insult and disqualify great professionals of the discipline. This time, Jake Paul lashed out at Floy Mayweather Jr.
"If that's gonna happen (fight Mayweather), but right now my focus is doing real professional fights. I am not trying to make any display. So if he wants to do a real professional fight, at a real weight, I'm ready. But I don't want to fight for money with an old man", Jake sentenced in a statement exposed by USA Today.
Without a doubt, his statements are congruent with a curious "combat list" that he exposed a few days ago. Among the boxers you want to get into the ring with, "Money" is not there and the youtuber explained his reasons for excluding it.
"That is a good question. He, I think he realized when fighting with my brother, that he shouldn't mess with us. He said he would only fight me if I dropped to 154 pounds, which is physically impossible.", Explained the influencer.
The list that Jake Paul wants to complete on the ringpic.twitter.com/r3k0RdK6GP

– SPORTS MINUTE (@DeportesMinuto) August 18, 2021
However, Jake Paul ended sharply by assuring that Floyd Mayweather needed him. "He needs me more than I need him", concluded.
On Sunday August 28, Jake Paul will face former UFC champion Tyron Woodley. The fight will take place at the Rocket Mortgage Fieldhouse. Like it or not It will be an event that will attract the attention of some people who will seek to see one of the influencers of the moment in action again against a fighter on the road.
You may also like:
"Canelo" Álvarez is the first wish on Jake Paul's fight list
Video: a man brutally hit a woman's face in the stands at Heinz Field
Half a million tears: a Playboy model offered $ 600,000 for Lionel Messi's scarf