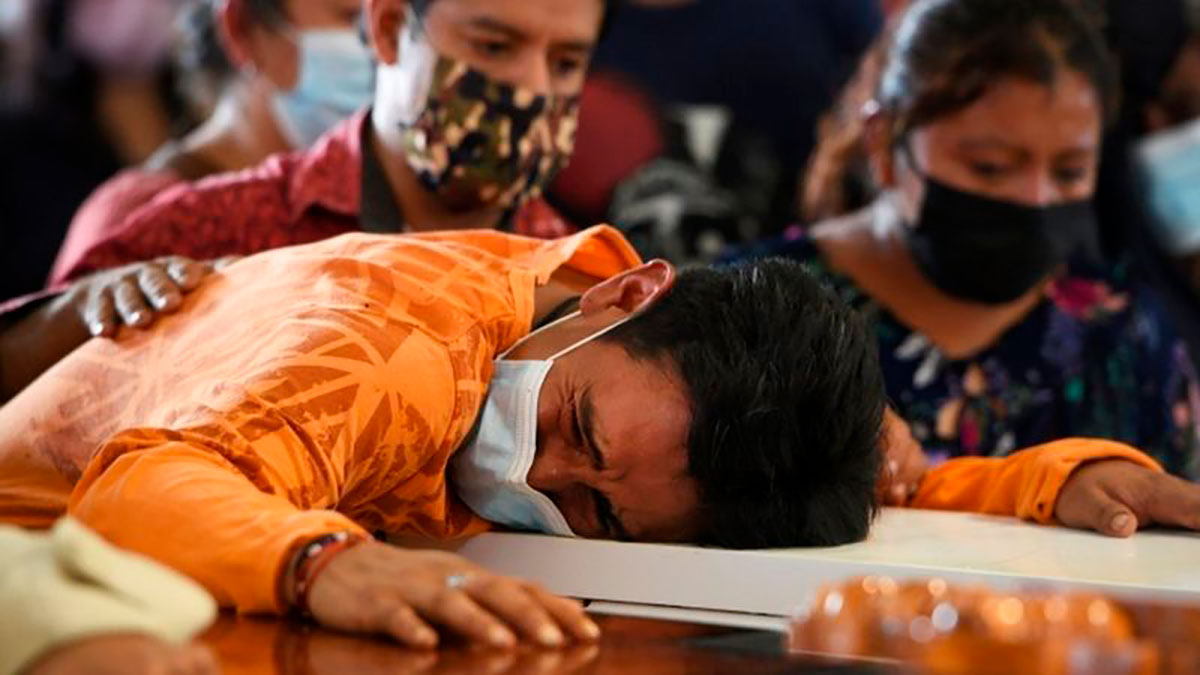 Photo: REUTERS / copyright
Everything happened very quickly and Adán Moreno witnessed his own tragedy.
This Mexican man who lives in the Loma Bonita neighborhood, in the city of Xalapa in the state of Veracruz, lost almost his entire family on Saturday, which was buried by an avalanche caused by Hurricane Grace.
"I heard a knock on the roof and went out to look," Moreno said.
And then "I heard the earth was collapsing", described to the AFP agency.
Fearing that the earth would bury his house, he cried out for help from the neighbors to help him get his family out.
But it was in vain.
"When I returned, I found that my wife and children had already been buried under the mud.", he told the newspaper El Sol de Orizaba.
Moreno lost his wife Dora Isabel, 27 years old, and their children Kevin, 9 years old; Cristofer, 5; Axel Jair, 4; Alexa, 3; and the 2-week-old baby, María Fernanda.
Screams and despair
Hurricane Grace killed at least eight people, including nearly the entire Moreno family, when it struck eastern Mexico on Saturday, causing flooding, landslides and damage to homes and businesses.
The storm made landfall in Mexico for the second time near Tecolutla in the state of Veracruz as a major Category 3 storm with winds of about 200 kilometers per hour.
Later it decreased in intensity without first causing widespread damage.
In the capital of the state of Veracruz, Xalapa, the streets turned into brown rivers of mud, according to local authorities.
As they watched the tragedy of their family amid screams and despair, Moreno and his neighbors they heard a voice what did i ask help.
Search dog rescue teams managed to locate her 7-year-old son, who was freed from the mud with only minor injuries.
"I have no help from anyone (…), I don't know what to do, I lost to my full family"Moreno told the press.
This Sunday, the man accompanied by the residents of the Loma Bonita neighborhood said goodbye to the family at a funeral for a tragedy that shocked all of Mexico.
In several photos Moreno is seen hugging the coffins of his wife and children.
Neighbors say that the family had plans to build a stronger house, because the one they lived in was structurally weak and vulnerable.
Governor Cuitláhuac García Jiménez assured that the father of the family will have all the support of the state, from funeral expenses, to paperwork and even the replacement of his assets.
"All I ask is that you help me carry the messageThe authorities promised me a relocation, I hope they fulfill their promise, "Moreno said during the funeral to the Mexican media Blog Expediente.
---
Remember that you can receive notifications from BBC Mundo. Downloadour app and activate them so you don't miss our best content.