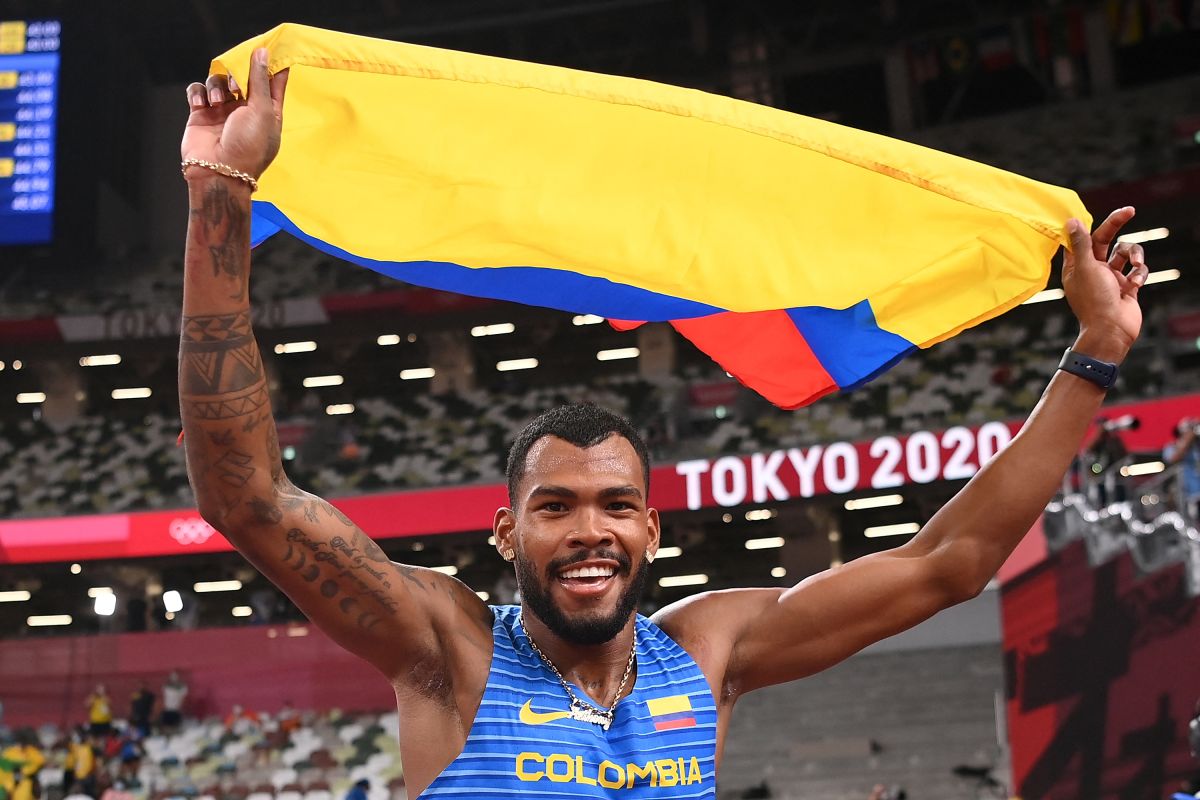 The Colombian Anthony Zambrano, Olympic runner-up 400 as it was in the World Cup, behind the Bahamian Steven Gardiner, he had a memory for his family and for Colombia, to whom he dedicated the new medal, but above all to his mother, who has her birthday.
"I wanted to show my country what I am capable of doing, and I'm thinking of my mother and my family there at home", Commented the athlete from Maicao, who together with Gardiner repeated the positions of the Doha World Cup, two years ago.
For you mother, I love you!

I dedicate this achievement to 50 million Colombians 🇨🇴

Everything is possible!

💛💛💙❤️ pic.twitter.com/O4kQ8BigpZ

– Anthony Zambrano (@ AZambrano400) August 5, 2021
"I am very happy with this medal, that I want to dedicate my family and my country, but above all to my mother because today is her birthday. I want to show the world that Colombia has a lot to say in athletics, "he said.
Zambrano noted that he dreamed of this medal for a long time. "I want them to know that you have to dream, work hard and never give up.. You have to do all things with love and never give up ".
This is how Anthony Zambrano's victory was lived at his mother's house. pic.twitter.com/ufo6BaQS3C

– Julian (@JulianJaraUribe) August 5, 2021
On his bib, he wrote: "I love you mommy, this is your birthday present."
Gardiner crossed the finish line with a time of 43.85 ypor the center of the track Zambrano advanced to arrive second with a time of 44.08, leaving behind a world champion from Granada Kirani james, and the two Americans present in the final, Michael Cherry and Michael Norman, who came fourth and fifth.
You may be interested in:
PSG does not consider the arrival of Messi as an option
Trump lashes out at Women's Team USA: "A radical group of left-wing maniacs"