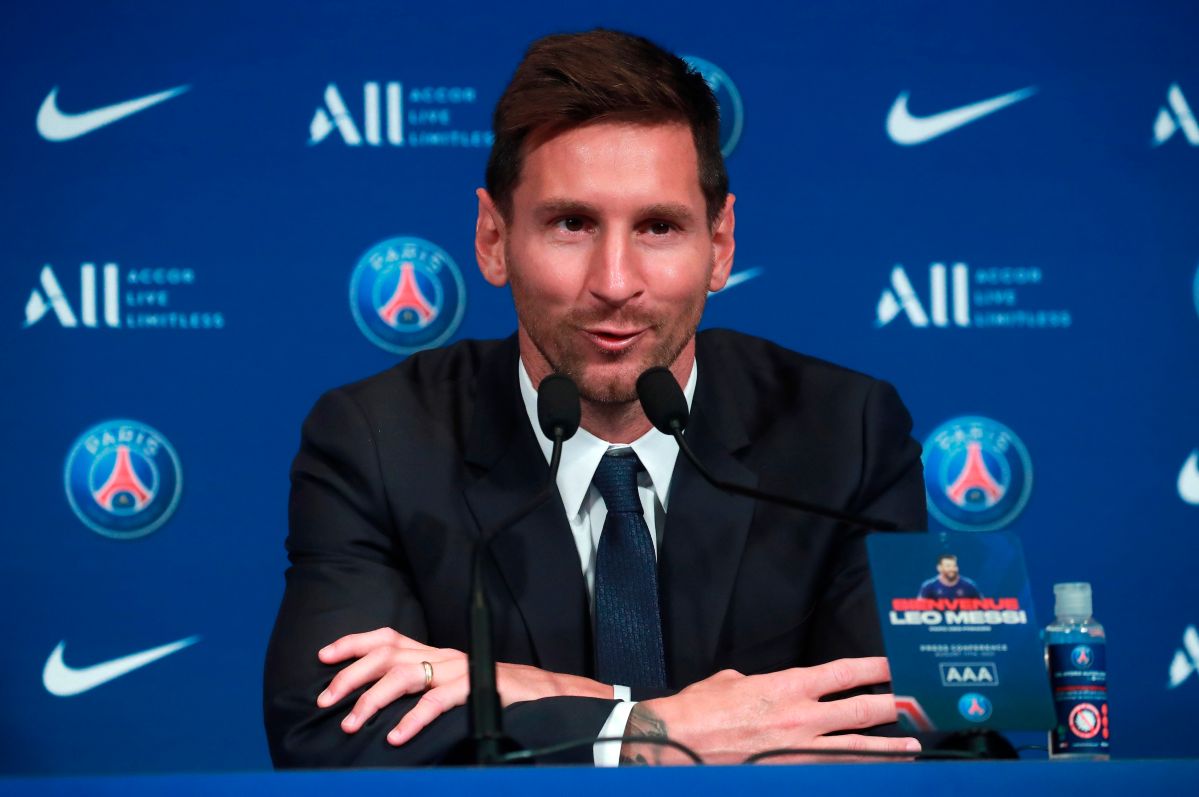 Undoubtedly, the arrival of Lionel Messi has meant a world revolution, since it not only paralyzed the world of football, but has also attracted the attention of other areas such as gaming and streaming. Popular content creator Ibai Llanos was in charge of interviewing Leo on Twitch where more than 300,000 people were connected.
About 1:00 p.m. we have a historical streaming.

Messi will be coming to Twitch for the first time in history. We are going to have a chat with him.

From their new stadium. See you in a while. pic.twitter.com/rH5prmZOTH

– Ibai (@IbaiLlanos) August 11, 2021
The interview was very enjoyable and it seemed more like a conversation between friends, and although he had funny moments, he also went through an awkward moment after Ibai asked Leo a question.
Between the conversation, Ibai asked the Argentine star to sign a pair of PSG shirts with his new number, however, the streamer did not carry with him a marker or marker with which Messi could sign.
However, those who made them available to them were out of ink, thus generating the first awkward moment. "It is not seen" said Messi, to which Ibai replied blushing: "Can't you see it? What an awkward moment. Broken marker ".
Given the situation and seeing that the marker had no ink, they asked him behind the camera if there was not a replacement. "The truth is, I came without a marker. I know it is an uncomfortable moment, we are all having a hard time ", but Messi only smiled at what was happening.
However, the most awkward moment, but at the same time funny, was when they finally could find a marker. While Ibai stretched the shirt for Leo to sign, he jokingly told him: "But go ahead, do you lack strength? Are you tired?". To which the Argentine replied yes.
Messi 🤣🤝 Ibai

💬 "You lack strength Leo, you are tired" pic.twitter.com/Y52m0s1SOy

– Diario Olé (@DiarioOle) August 11, 2021