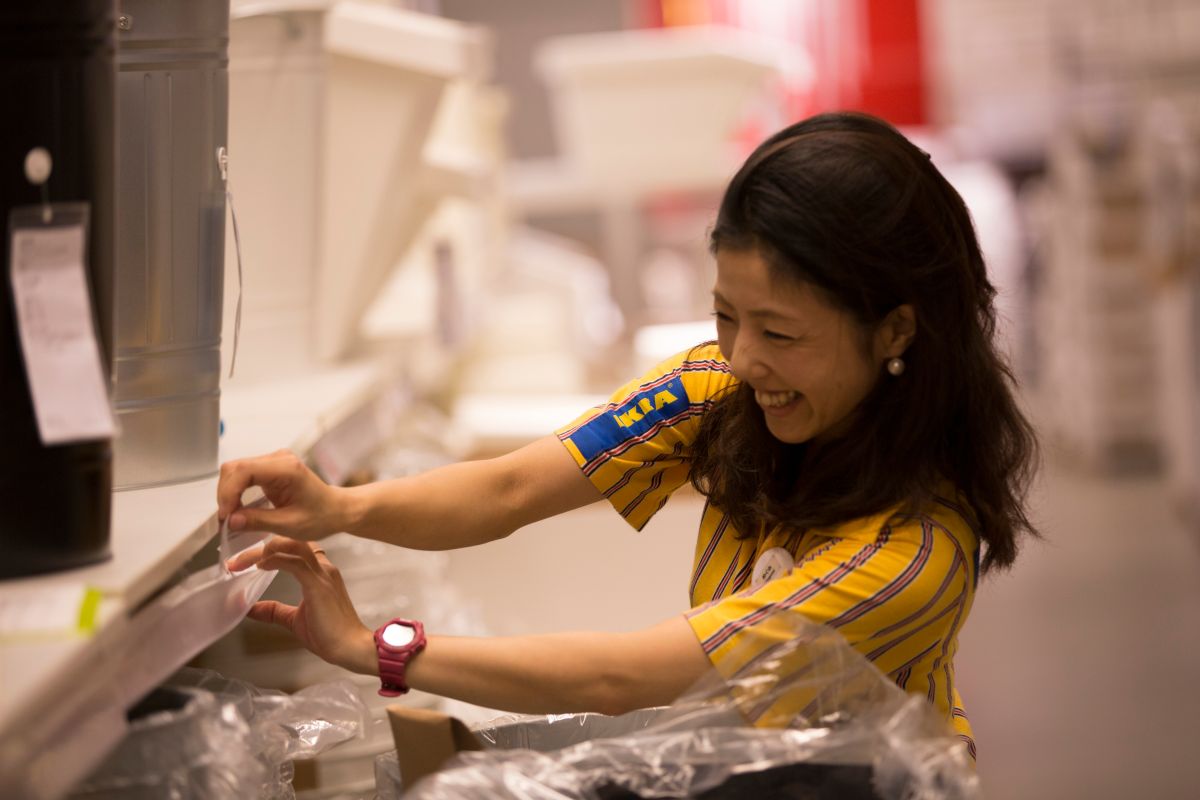 Like many people, it surely happens to you that if you go to an Ikea store with the idea in mind of buying something specific, at the end of your visit you realize that you are carrying more than you thought.
This is because the stores have studied us and know us very well and they have techniques to motivate our consumption.
Here are 10 tricks that the Swedish company uses to help you spend more in its warehouses. Some were uncovered by former Ikea workers in a documentary aired on the German television network ZDF and created a lot of controversy, Yahoo! Finance.
1. Use of large bags
The color of the bags is different in different countries, they can be blue or yellow but what they have in common is that they are large. Its enormous size is not accidental, the company wants always have enough space for other things. According to an ex-worker, customers who use them spend an average of about $ 23 more.
2. The induced travel
As in any type of store, in Ikea it is very difficult to go directly to a product and you have to follow the indicated paths, this is totally induced so that you go looking at everything and end up taking something that you did not think to buy.
3. Featured Products
Through the aisles, Ikea strategically places certain products that may be of interest to you, combining them with suitable accessories, lighting them or highlighting their prices to visually seduce the customer.
4. The simulated houses
The small houses that Ikea exhibits are very successful because many customers play at living in them. In this way they are able to stimulate their senses and make them feel attracted to some of the products on display.
5. The islands of offers
At Ikea we find islands of products a $ 1, $ 2 or $ 3 dollars, prices that are very difficult to resist and that always end up winning over customers.
6. Sustainability
Ikea strives to spread the image that it is a company committed to sustainability and the environment, however, the former employees in the ZDF documentary claim to be unaware of the recycled materials that the Swedish company supposedly uses to manufacture some of its products.
7. Space modifications
From time to time Ikea changes the spaces of its stores to attract the attention of its customers and that they look at products that they had not seen before, with the intention that they finish buying any of them.
8. Furniture with names
Although some are too strange and difficult to remember, this technique allows them to be recognizable so that we can differentiate them from the competition.
9. Restaurant
Ikea makes profits from its restaurant, but another of its objectives is that customers do not leave the store, that they take a break, so that later continue shopping in the store.
10. Starting from scratch
Ikea allows you to design a piece of furniture or an entire room from scratch. This practice, in addition to being key to its success, also causes us to end up buying more products to complete the decoration of certain rooms at home.
You may also like: