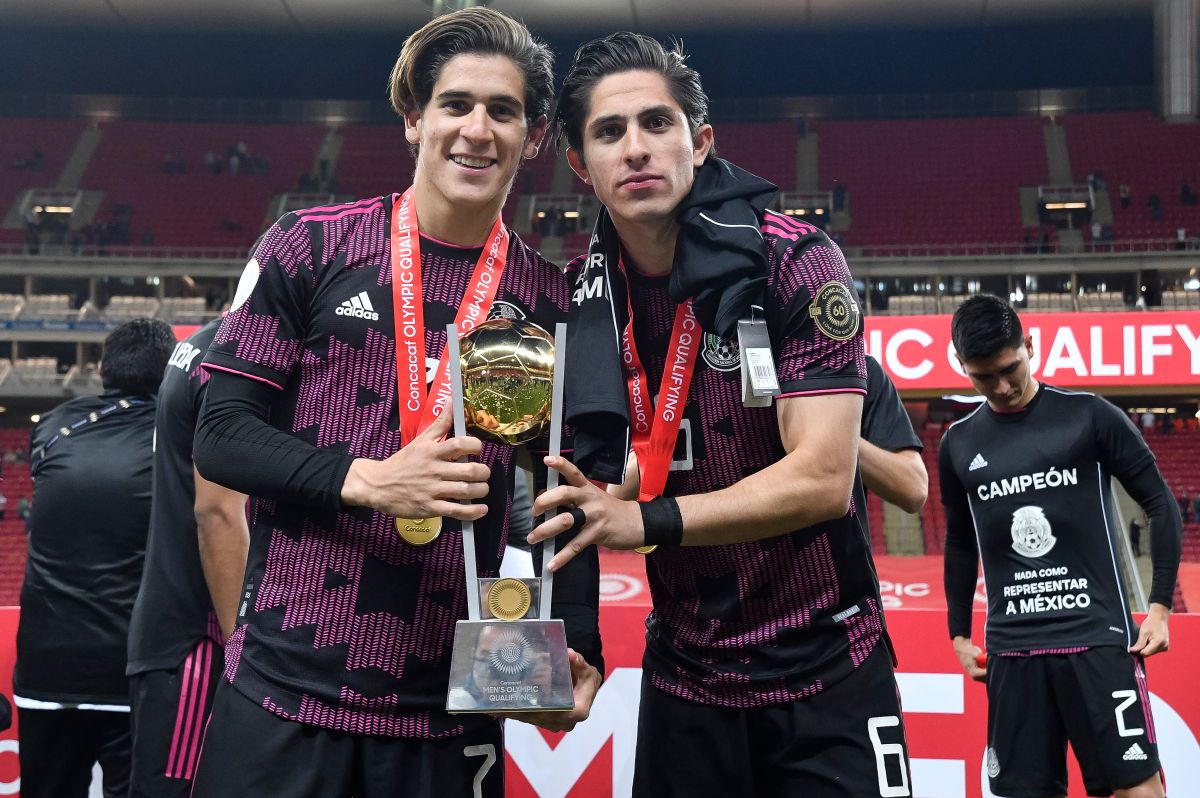 The former player of the Santos Laguna, Santiago Munoz has been on everyone's mouth after his transfer to Newcastle from the Premier League. Without a doubt, he will seek to gain experience in the old continent to be able to take it to his national team. Nevertheless, this is the dilemma in the young footballer. It is among Muñoz's options, leave El Tri in a possible US call.
The 19-year-old footballer surprised everyone with some statements to ESPN. ANDThe forward revealed the possibility of wearing the American colors, despite having worn the El Tri jersey.
✨ 𝗧𝗵𝗲 𝗗𝗿𝗲𝗮𝗺 𝗕𝗲𝗴𝗶𝗻𝘀… ✨

Newcastle United have completed the signing of 19-year old striker, Santiago Muñóz.

Welcome, Santi! 🙌🇲🇽

– Newcastle United FC (@NUFC) August 31, 2021
"Right now if I would correct you. It is not that I am married to Mexico, the truth is that I am not. I am very comfortable with the treatment and everything that they have done to me and I have happened with the national team. Of course it has been difficult but I don't know what could happen in the future", Sentenced the footballer.
Muñoz has had the opportunity to represent Mexico in the lower categories. The former Santos Laguna footballer wore the Aztec colors in the U-23 and U-17 teams, the latter in which he scored 8 goals.
However, the player said that he is pleased that both teams take him into account to represent their country. It is worth mentioning that Muñoz's link with the United States is that El Paso, Texas, is his birthplace.
"I am pleased to be able to be considered by the two teams (Mexico and the United States). It gives me great pleasure and it fills me with great pride, really ", he added.
Santiago has shown very good qualities within Liga MX. Mexican soccer formed a forward who promises for the future, but as things have developed, The USMNT could snatch another footballer from Gerardo Martino and his coaching staff just as they did with Ricardo Pepi.
"But yes, I tell you that I do not know what will happen in the future, I will leave that in the hands of God. Right now I'm here and I'm comfortable, but we'll see later ".
You may also like: