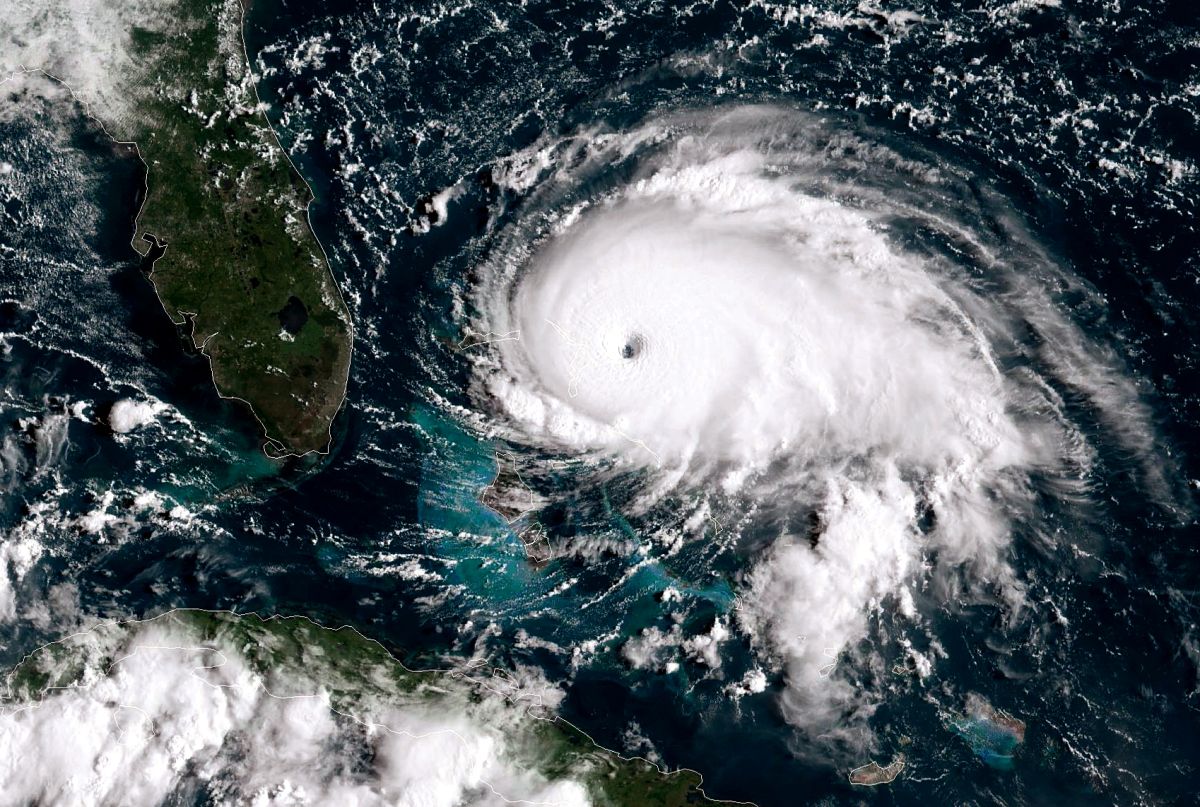 Photo: NOAA / Getty Images
The passage of Storm Henri continues to generate despair in residents of the northeast coast of the United States. Mandatory evacuations are still underway in different areas that are in a state of emergency. New York and Connecticut they are called to be the most affected.
It is anticipated that storm surge hazards, as well as floods, strong winds and power cuts that would be generated in coastal and inland areas, in several of the states of New England.
This Saturday an evacuation order was issued for residents of the Connecticut coastal community of Guilford, located about 12 miles west of New Haven, The Weather Channel reported.
"The City of Guilford Emergency Management Team is issuing a mandatory evacuation for residents living in coastal and / or low-lying areas, as well as other areas prone to historical flooding due to storm surge ", published the official account on Facebook around 6 pm.
"This order was issued because the city cannot guarantee that emergency personnel will be able to contact you if you need assistance," the statement continued.
The same informative process applied in the city of Brandord, near Guilford. Residents in the evacuation area were instructed to evacuate the 7 am on Sunday. The same thing happened in the Madison community.
On New Haven They also advised residents in flood hazard areas to evacuate to a safer location, said the city's mayor, Justin Elicker.
Due to anticipated flooding, the city of New Haven is recommending evacuation of the following areas:
🔴East Shore residents south of Myron Street.
🔴Fair Haven Residents on Haven Street and John Murphy Drive.
🔴City Point Residents on South Water Street.

– Major Justin Elicker (@MayorElicker) August 21, 2021
On Connecticut and Rhode Island there are emergencies announced by their governors. They also declared local emergencies in different areas of New York State.
The authorities advised citizens to stock up on food and other supplies, fill their gas tanks and secure items like boats, as well as move their vehicles to prevent flooding.
Faced with these events, the president Joe Biden convened this Saturday the governors of these three states, and those from Massachusetts, New Jersey and Maine, to a conference call with federal officials specialized in handling these emergencies.
On Rhode Island, Governor Dan McKee, held a press conference this Saturday warning citizens to take the time to prepare and "They must use it wisely".
For their part, the airlines American Airlines and Delta announced that they would waive exchange rates for flights affected by the storm, applied at Boston, Kennedy, LaGuardia and New York airports.
You can also read
Metro-North and LIRR service suspension announced due to proximity of storm Henri
They declare an emergency in New York before the passage of Henri
Mike Pompeo harshly criticized Biden for handling the eviction of Americans in Afghanistan