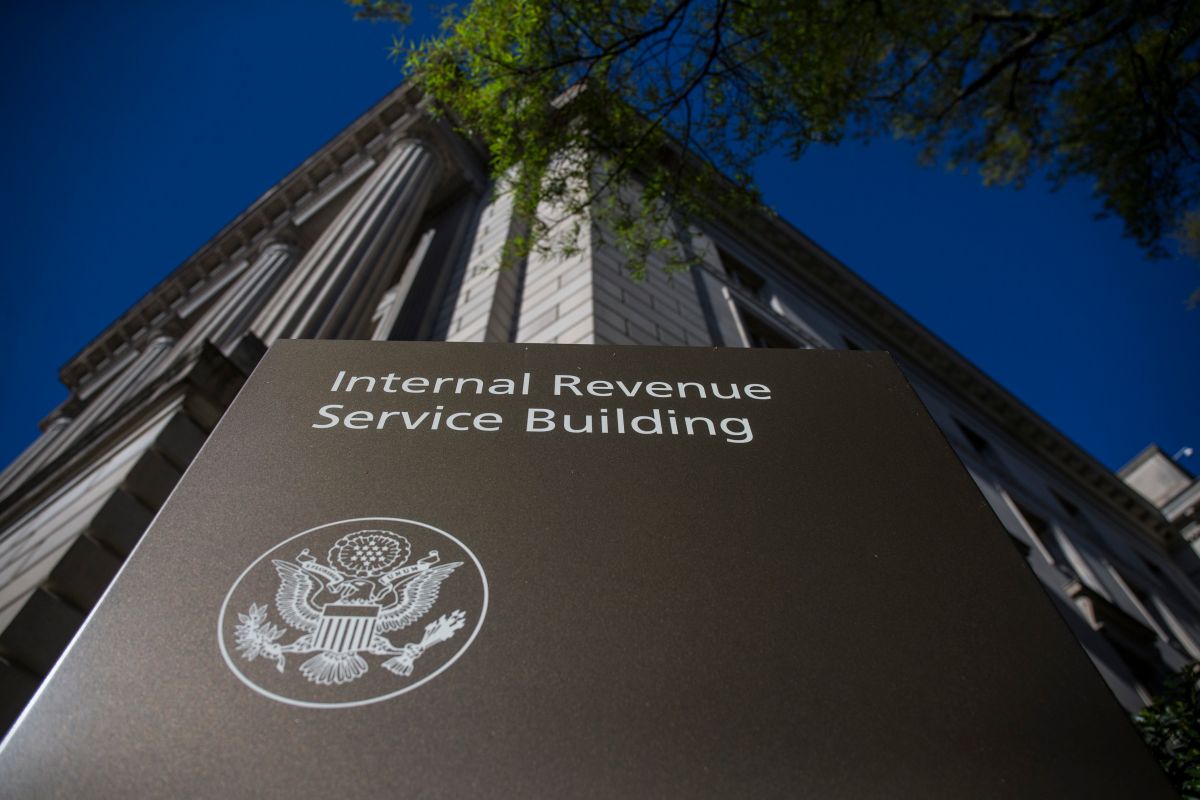 Photo: Zach Gibson / Getty Images
The Internal Revenue Service (IRS) is currently reviewing more complex tax returns claiming dependents and tax credits to send new refunds under the $ 10,200 tax exemption in payment of unemployment taxes under the Administration's "American Bailout Plan." Biden.
On July 28, the IRS reported the release of 1.5 million payments under this concept to Americans.
"In this round, the IRS identified approximately 1.7 million taxpayers to make the adjustment. Of that number, approximately 1.5 million taxpayers are expected to receive a refund. Average refund is $ 1,686", Specified the IRS in a press release.
8.7 million refunds under $ 10,200 unemployment tax exemption
Total, the IRS has issued an estimated 8.7 million refunds under the tax exemption contained in the third stimulus law since it announced the start of the payroll review last May.
In the most recent press entry, the IRS further announced that the two-stage review process now he focuses on the more complex tax returns.
"The IRS started with the simplest tax returns and is now reviewing the most complex ones. The average refund amount is higher for this round because the IRS included an adjustment to the advance payments of the Premium Tax Credit (APTC), "the agency reported.
IRS May Garnish Refund for Outstanding Debts
In some cases, the IRS assessment will result in the refund being garnished.
"These refunds are subject to normal compensation rules. Overdue federal taxes, state income tax, state unemployment compensation debts, child support, spousal support, or certain federal non-tax debts, such as student loans, will be deducted. The IRS will send a notice to the taxpayer if the refund is offset to pay unpaid debts, "the office warned in a previous statement.
In cases where taxpayers are eligible for deductions or credits that are not claimed on the original return, they must file a Form 1040-X, Amended Return of US Personal Income Tax, the IRS clarified.
Most refunds are processed by direct deposit
The sending of refunds under the tax exclusion will continue until the end of summer. Those who supplied their information for direct deposit to the IRS, the money would go to their bank account. Otherwise, the beneficiaries will have to wait for the check to arrive in their mailbox by postal mail.
The $ 10,200 2020 unemployment compensation exemption from income applies to those who earned less than $ 150,000 in adjusted gross income.
"You are eligible to exclude unemployment compensation if you received it in 2020 and your modified adjusted gross income (AGI) is less than $ 150,000. The AGI modified for the purpose of qualifying for this exclusion is your 2020 adjusted gross income minus the total unemployment compensation you received. This limit remains the same for all tax states, regardless of whether you are married and file a joint tax return (it does not double to $ 300,000), "explained the Internal Revenue Service.
It may interest you: