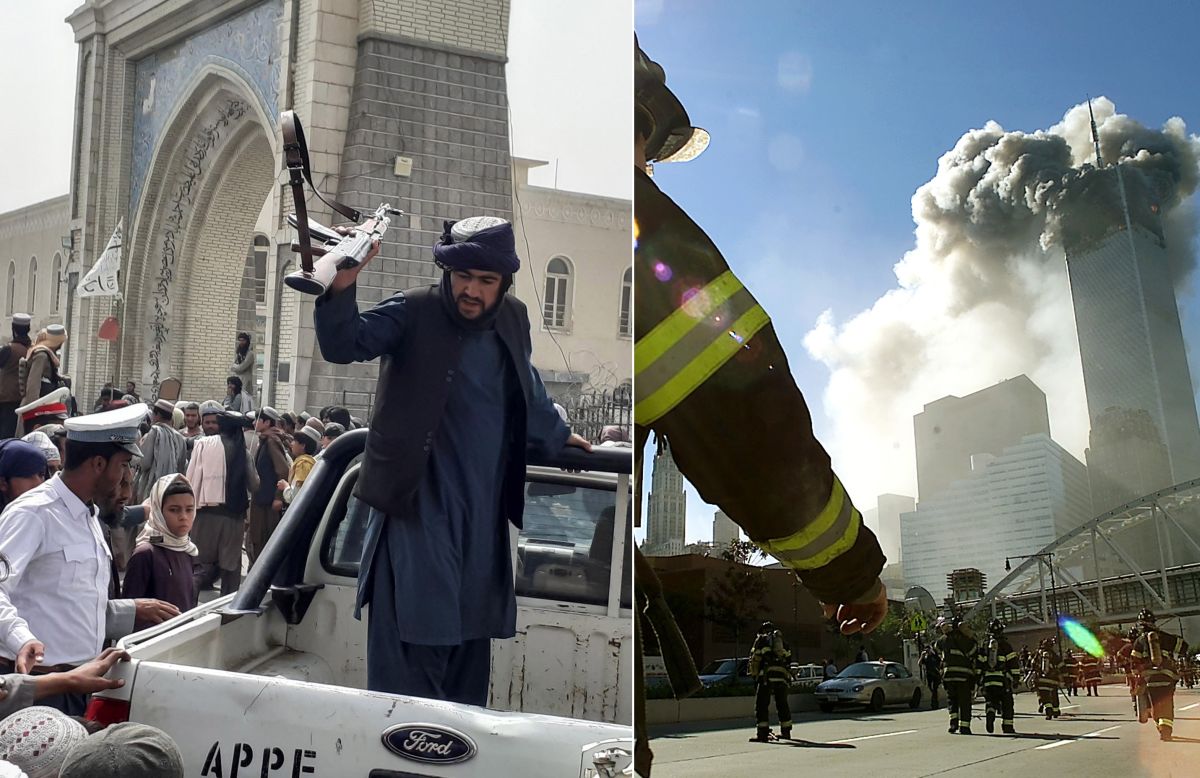 Photo: EFE / EPA / STRINGER / Getty Images
Although there are no reports of a possible immediate attack similar to that of the Twin Towers in 2001, the US authorities are on alert and claim to have implemented a strategy with the Intelligence Community that ensures detection and actions against any threat.
The maneuver comes as experts cited by NPR acknowledge that there is no guarantee that Afghanistan "Do not once again become a safe haven for terrorists, whether for those trying to harm the US or other foreign powers."
The first fear is for human rights in that country, but then for actions against other nations, especially the United States.
"The Taliban are terrorists and they are going to support the terrorists," the former US Secretary of Defense said bluntly. Leon Panetta. "I have no doubt that they will provide a safe haven for Al-Qaida, for ISIS and for terrorism in general… And that constitutes, frankly, a threat to national security for the United States.".
The report also quotes Ghulam Isaczai, Afghanistan's representative to the United Nations, who issued a similar warning last week.
"Deliberate acts of barbarism, the Taliban are assisted by transnational terrorist networks," he warned.
The Secretary Antony blinken gave several interviews this Sunday in the main US media, where he repeated the strategy that the president Joe biden announced on Saturday: increased surveillance by the Intelligence Community, but defended the scheduled withdrawal of the Armed Forces.
"We have and will maintain a significant capacity to deal with any resurgence of a terrorist threat from Afghanistan," Blinken said on NBC News.
He stressed that these actions are similar to what is currently being carried out in other territories with a possible threat to the United States, such as Yemen, in parts of Africa and Syria.
"Our ability to do that is very different and much better than it was after, before 9/11, for example."he insisted. "At the same time, the Taliban have a vested interest in this. They know what happened the last time they harbored a terrorist group that attacked the United States. It is not convenient for them to allow it to repeat itself ".
Blinken insisted that President Biden ordered the coordination of greater vigilance against terrorist groups.
"The president has instructed us all, starting with the Intelligence Community, starting with the Pentagon, to ensure that we maintain vigilance and the ability to see the resurgence of any terrorist threat and to be able to deal with it", He assured.
This Saturday, President Biden unveiled five actions on Afghanistan, including the deployment of 5,000 soldiers to ensure the withdrawal of Americans and Afghan allies, in addition to intensifying surveillance.
"I have directed our military and our Intelligence Community to ensure that we will maintain the capacity and vigilance to address future terrorist threats from Afghanistan.", he exposed.
September 9 will mark the 20th anniversary of the terrorist attack on the Twin Towers in New York and special commemorative ceremonies are expected.