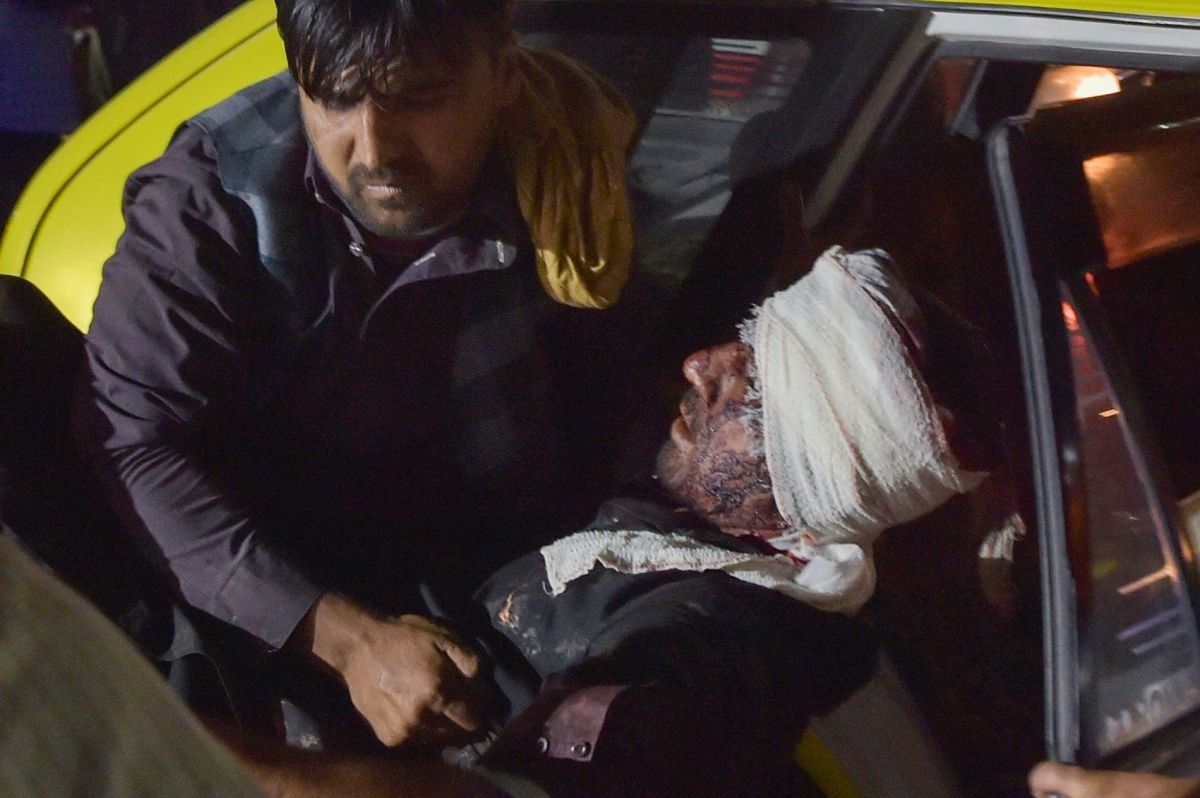 Photo: WAKIL KOHSAR / AFP / Getty Images
At least 60 people were killed, including 12 US soldiers in a triple attack on the Kabul airport on Thursday, which was followed by an armed attack, which the Pentagon attributed to ISIS or Islamic States.
Among the more than 150 wounded – according to Afghan health sources – another 15 US soldiers are counted. The death of the military was confirmed by the head of the US Central Command (CENTCOM), General Kenneth McKenzie.
He explained at a press conference at the Pentagon, in which he intervened telematically, that IS suicide bombers detonated outside the airport.
One of the devices was detonated near the Hotel Baron, near the airport, and the other exploded at one of the access doors of the airfield, in whose surroundings there were thousands of Afghan citizens trying to enter to leave the country on international evacuation flights.
"There was a suicide bomber who was walking through the door and being searched by US personnel when he detonated his explosive vest", detailed McKenzie, who said he had no data on whether it was a man or a woman.
The other outbreak against the Hotel Baron it was also carried out by an ISIS member wearing an explosive vest, the general added.
Once the explosions occurred, he continued, "IS fighters opened fire on civilians and military forces" in the area.
It is the first time that US military forces have been killed in Afghanistan since February 2020, when two US soldiers were killed.
McKenzie assured that the authorities are trying to locate the perpetrators of the attack and explained that they are collaborating with the Taliban to prevent more attacks of this type.
In this regard, he warned that there are still "a series of active threats" against the Kabul airport and detailed that the next blow could come in the form of a rocket attack or a car bomb attack.
Warning this is graphic.
But this is the new reality of Afghanistan. pic.twitter.com/mp44t7SN51

– Ami Horowitz (@AmiHorowitz) August 26, 2021
He explained that the Taliban have thwarted "some attacks" against the airport and revealed that US forces have asked the insurgent group to close some streets near the airport to prevent vehicles that could carry a bomb from approaching.