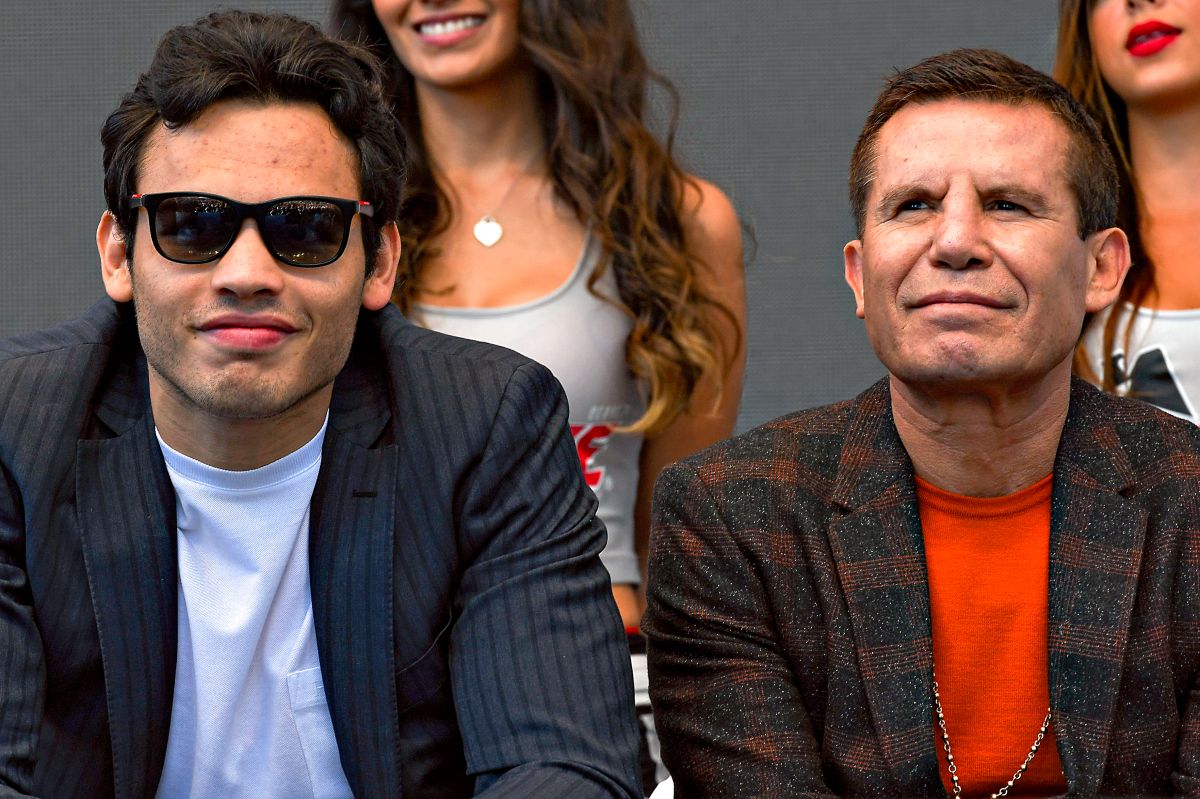 The controversy between two great representatives of Mexican boxing continues. Julio César Chávez and Jorge "El Travieso" Arce had some confrontations on social networks. However, Arce seems to have crossed the line to having made fun of the drug problems of "mr. Knock out". His words generated outrage in Nicole Chavez and he did not hesitate to defend his father.
"I do not want to disrespect you more than you have lacked it by uploading all those things about my father (…) It gives me a huge disappointment and repulsion how your mouth filled up talking about my brothers' addictions (…) You are a father and you have children. I pray to God that they never fall into an addiction (…) it is a disease, in case you didn't know why you sounded a little ignorant in everything you said", Nicole condemned through her social networks.
"I ask God that any of your children never fall into an addiction", "With my family NOBODY interferes, I will not allow you to offend my brothers and much less my father", says the beautiful and intelligent #Nicolechavez champion's daughter @ Jcchavez115 to the #NaughtyMaple well! 💥 pic.twitter.com/ntSvzdtEv6

– Laura Estrada (@LauraEstradaTv) August 19, 2021
On the other hand, Nicole hinted that all these insults from Arce is due to the sports envy that Julio César Chávez has for him. "You said that 'everything my dad got he did because of all the cocaine he had put up his nose', That speaks more about you than about him. That speaks of the fact that I no longer know how many years you have been retired and you have not been able to assimilate that Julio César Chávez is Julio César Chávez", He expressed.
Finally, the daughter of "El César del Boxeo" revealed that Arce has sent messages to his compatriot to apologize for what he said. However, Nicole affirmed that the relationship is broken and that her family does not want to know about "El Navieso".
"It disrespects me that you have the courage to upload the video that you uploaded that you have already been told to delete (…) I'm going to upload all the screenshots with the messages you sent begging my dad for forgiveness (…) do not be a hypocrite, don't go whining for forgiveness because nobody wants to know about you, here, I swear, nobody wants to know about youHe added.
I want to clarify that the interview I did where I talk about the naughty was when the exhibition we would have was heating up but now I know what he thinks and feels about me and the kind of bastard he is

– Julio César Chávez (@ Jcchavez115) August 17, 2021
Finally, Nicole was very affected by the derogatory comments of Arce. "These words were from a daughter of a former addict, a person who has lived through the process of many family members in addiction, who has suffered a lot (…) Then I am not going to allow you to come to make fun of that ", he concluded.
You may also like:
· Jorge "El Travieso" Arce lashed out at Julio César Chávez: "I'd rather be mean and stupid than have put a 'parakeet' up my nose"
· "I know what kind of bastard he is": Julio César Chávez outraged by the insults of Jorge "El Travieso" Arce
Manny Pacquiao has maintained his idolatry for Julio César Chávez through time