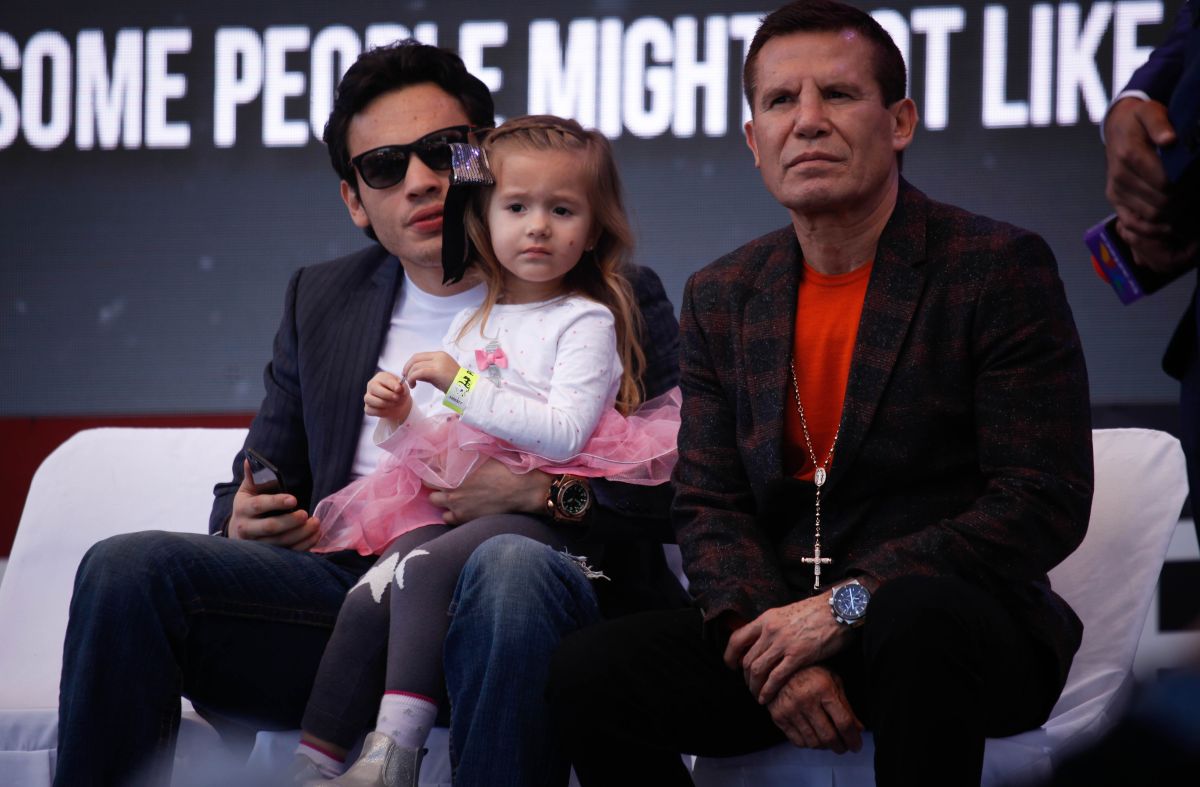 Photo: Luis Onofre / Imago7
Julio César Chávez had a splendid life in the ring. However, outside the ring, the Mexican was involved in the middle of a rather difficult life with addiction problems. Mr. Knockout "revealed that his drug problem almost led him to suicide and even murder family members. In the last days Jorge "El Travieso" Arce made fun of Chávez and his son's addiction problems. But the "Great Mexican Champion" revealed how much his relationship with his children has affected him.
"It has been difficult, it has been very hard at times to have to admit my children. It is complicated, it is difficult. I can't help my children and I say 'My God, what do I do? I have helped so many people, how can I not help my children! ", sentenced the former boxer in a statement made in the program "The interview with Yordi Rosado."
In this sense, the Aztec has revealed that his children they have a certain suspicion for that, although his only daughter defended him in his mishap with Arce. However, Chávez claims that he has always been blamed for his problems.
"Sometimes my children have reproached me a lot. That in one way or another I greatly offended his mother. Yes, but I already complied. I am already 12 years clean. They can't blame me all the time and all my life that they are like this for me (…) At the time I offered an apology to my children and their mother. They know perfectly well that all I have done is be with them through thick and thin, "he explained.
Finally, the famous boxer acknowledged that he made mistakes outside the ring that ended up affecting his personal life and family stability. "Sometimes I have been wrong, I was wrong as a parent, but we are all wrong. They can't be fucking me all my life. That has been my karma (…) I am always giving them a new opportunity and that is how they thank me. He's bastard, the net. It is very difficult and complicated. I have not done more than help them ", he concluded.
You may also like:
"The drug made me a despicable human being, I became a devil": Julio César Chávez told how he acted because of his addictions
"It gives me enormous disgust how your mouth filled with the addictions of my brothers": Julio César Chávez's daughter responded to "El Travieso" Arce
Jorge "El Travieso" Arce lashed out at Julio César Chávez: "I'd rather be mean and stupid than have put a 'parakeet' up my nose"