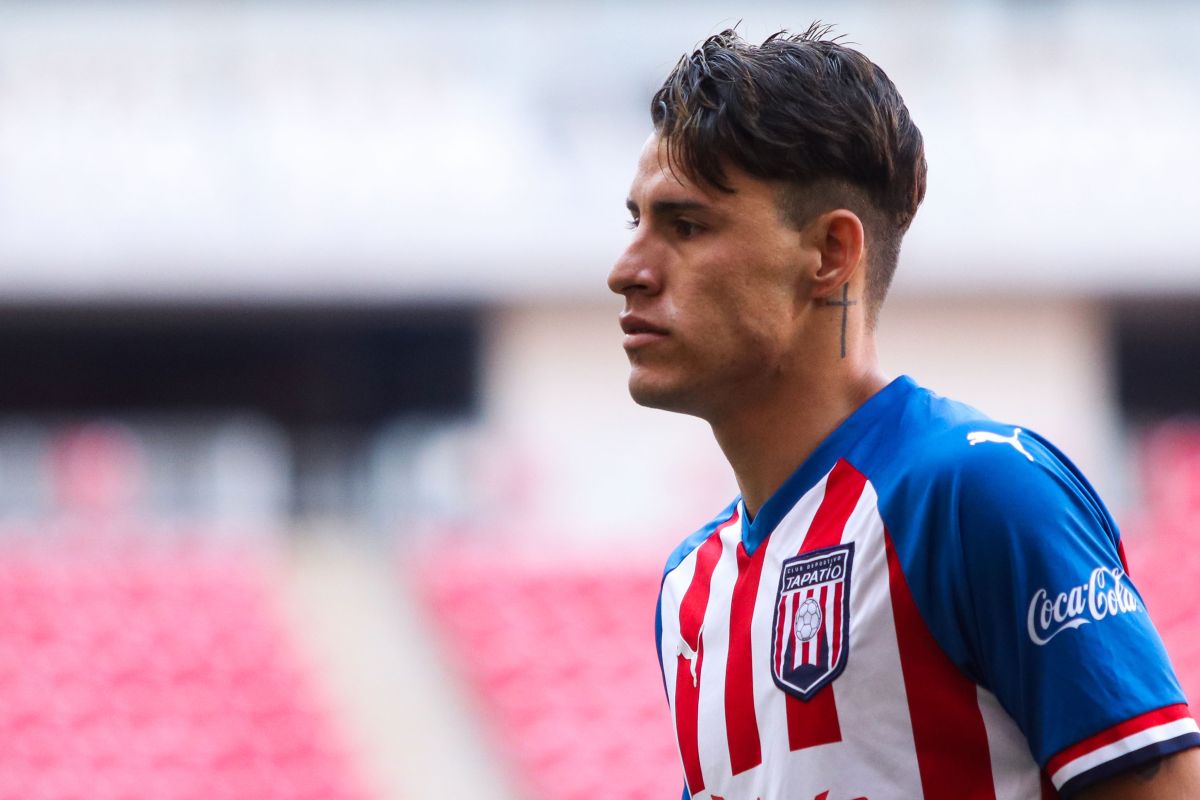 Photo: Fabian Meza / Imago7
Chivas de Guadalajara lives a negative sporting present. The "Sacred Flock" comes from being beaten by Club León 0-3. The bad results have put Víctor Manuel Vucetich on the tightrope. The fans have demanded a greater commitment from the players, something that Cristian Calderón did not like, a footballer who faced the fans who insulted him. In his social networks, the "Chicote" apologized for his reaction, but highlighted the reason for his offense.
"Last night I warmed up to so many insults towards me and my family. But I know my reaction was not right. Really. Sorry. Everyone in the team knows that you have always been there for us and we have not given them what they deserve, "said the footballer after his incident in his club's previous match for Liga MX.
😒 And what did Chicote Calderón expect after such a mediocre performance? That the fans applaud you standing up?

🤐 When you don't give one and you were wrong, you accept the mistake, and you see how to get out of the pothole.

⚠️ It is clear that they do not understand anything and that the Chivas shirt is not for everyone pic.twitter.com/D670OK2q5r

– DIEGOL ⚽️ (@ Diegol90Mx) August 19, 2021
However, the player made it very clear that the reason for his reaction with the fans is due to the frustration that insults are directed at his wife and children.
"I humbly accept all criticism. That they are deserved and have the right to express themselves. But let's do it without violence and, above all, without involving the families, who have nothing to do with this. It frustrates me a lot and it hurts to see how my wife and children have been insulted on their social networks. Here I am to always face them ", declared Calderón.
🚨 BOY APOLOGIZES

Cristian Calderón published this letter due to his discussion with some fans at the end of the match against León

"Believe me, for 'lack of eggs' it has not been" pic.twitter.com/kfQh4YNtJh

– León Iturbide (@Leon_Iturbide) August 19, 2021
Cristian Calderón was fined by Chivas de Guadalajara
According to information from Bolavip, the actions of "Chicote" had consequences. Although the footballer retracted and publicly apologized, this did not prevent him from receiving an economic sanction from the "Sacred Herd". This punishment complies with the internal regulations that exist within the Mexican institution in response to extra sports actions that do not comply with the values ​​of the club.
You may also like:
Chivas sinks in the MX League, Cristian Calderón faced the fans and the memes did not forgive the Sacred Flock
Bombshell in Liga MX: Vucetich is losing credit in Chivas de Guadalajara and Jaime Lozano would be the savior
Renato Ibarra returns to the Eagles of America after being prosecuted for attempted femicide