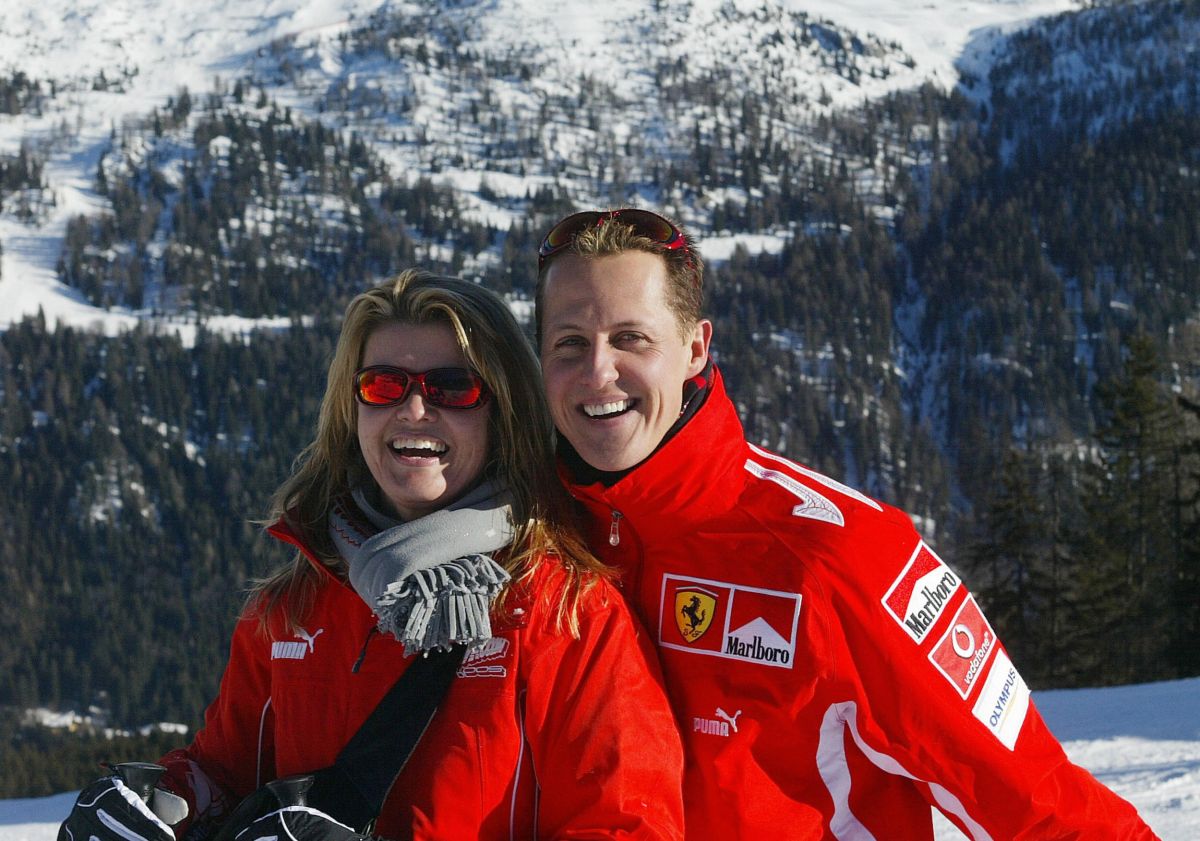 Photo: STR / AFP / Getty Images
Perhaps Michael Schumacher is one of the greatest drivers in world motorsport. The German marked a glorious era behind the wheel. Nevertheless, A tragic ski accident has "Mick" on a bed for almost a decade. His life expectancy was almost nil, but the president of the International Automobile Federation, Jean Todt, considers that the pilot has survived until now thanks to his wife and doctors.
"Thanks to the work of the doctors and the help of Corinna (wife), who wanted Michael to survive, and has, but with consequences. Right now he is fighting against those consequences and I hope that things will improve little by little ", said the former Ferrari boss in an interview with the German daily Bild.
Corinna Schumacher watches on as her son Mick Schumacher drives a Scuderia Ferrari Formula 1 car for the first time. If only Michael Schumacher was there to see it, too. #KeepFightingMichael # F1 #Adelaide pic.twitter.com/IiDRyiNMzY

– Adelaide GP (@Adelaide_GP) April 3, 2019
In the year 2013, Michael Schumacher suffered an accident that completely changed his life. The seven-time world champion flirted with death. Today he is still alive, but suffering the consequences. As Todt explains, the pilot's wife has been the one who has been aware of the conditions of "Mick" and has raised the family.
"He spent a lot of time with Corinna since Michael had that serious accident. She is a great woman already assumed command of the family. I didn't expect that to happen, but it ended up happening and I had no other choice ", indicated the top leader of the International Automobile Federation.
Michael Schumacher and his beautiful wife Corinna Schumacher🖤 pic.twitter.com/8liqYojljV

– Heppenheimlı Zeynep🇩🇪🗼 (@ zeynepkker7) February 28, 2021
Michael Schumacher's tragic accident shocked the world. The German driver was not only recognized for his absolute dominance on the tracks, but he also exuded great charisma outside the car. In this sense, Todt expressed what the Schumacher means to him.
"'Mick' is one of the people who will always have a special place in my heart and also in that of my wife, Michelle ", concluded Jean Todt.
You may also like:
Get to know the luxurious mansion in Mallorca where Michael Schumacher is resting
The end of Sergio "Checo" Pérez with Red Bull could be near