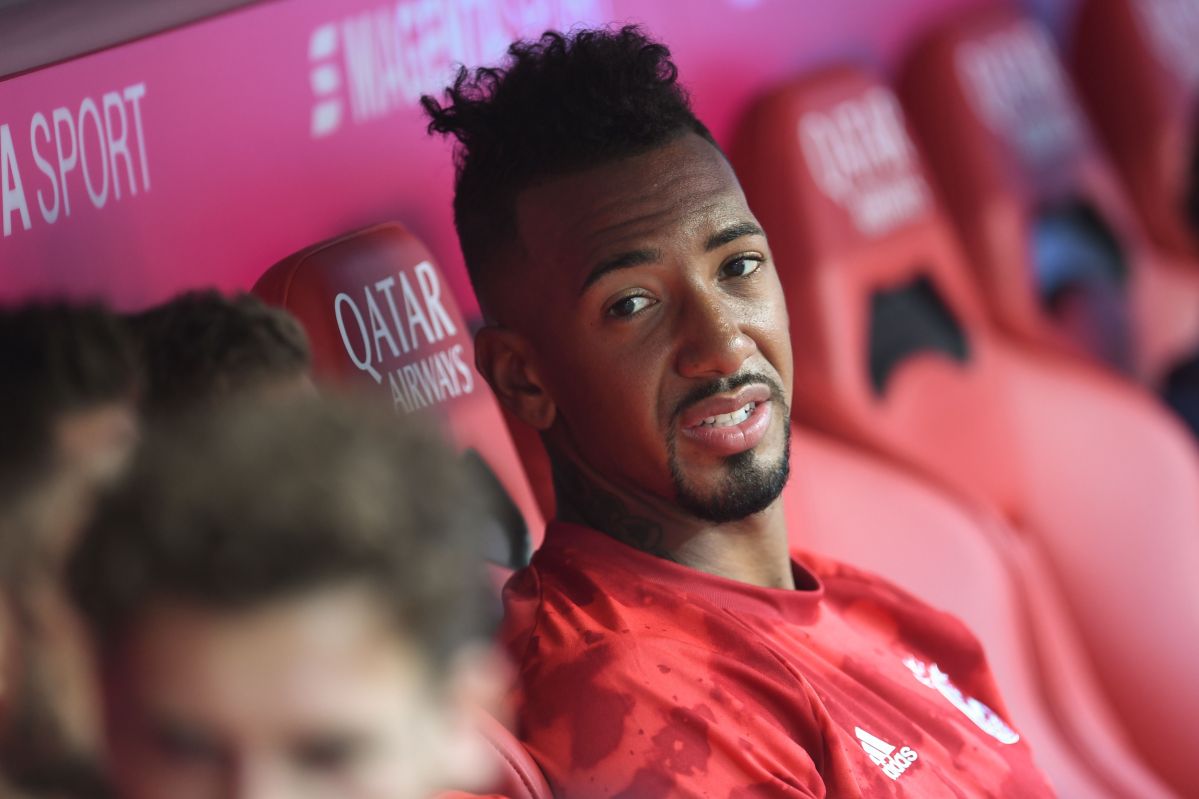 Jérome Boateng, Olympique de Lyon's footballer, was denounced by the mother of his two children for domestic violence. He will appear before the Munich court this Thursday.
The events date back to 2018, where Boateng's ex-partner assures that he hurt her after a violent argument they had during a vacation.
🚨 FILED CHARGES AGAINST BOATENG 🚨

The Munich Public Prosecutor's Office filed a complaint against Jerome Boateng for assaulting his ex-partner in 2018.

The alleged victim was her partner for five years and had two children with her. pic.twitter.com/KOpKvgwtRv

– HalfTime (@mediottime) September 3, 2019
In case of being found guilty, the maximum penalty for charges of this type is five years in prison, and the judgment could be issued this same Thursday.
Jérome could personally go to the hearing according to his lawyer, something that could notably stain his image, since he has a large number of followers on social networks and is also a figure that represents racial diversity in Germany. In fact, he was invited to the Chancellery by Angela Merkel after being attacked for his skin color in 2016.
🗞️ Source : Foot Mercato https://t.co/gNEqX0dqzE

— Instant Foot ⚽️ (@lnstantFoot) September 8, 2021
In 2016, Jerome Boateng won the award for the best player in Germany. Champion of the world and of Europe, he was received by Angela Merkel as a symbol of integration.

Today, without playing for his team and away from the national team, he is accused of mistreating his ex-wife https://t.co/u9G57G6c2N pic.twitter.com/1thF3mZHcC

– ElDesmarque (@eldesmarque) September 3, 2019
However, with the approach of the trial, this Thursday, A new controversy has been unleashed around the footballer and his private life, causing a debate on social networks and in multiple press media.
Boateng was crowned world champion with Germany in Brazil 2014 and won a Confederations Cup. Likewise and during his time at Bayern he managed to lift the trophy of the UEFA Champions League twice (2012/2013, 2019/2020), same times he raised the European Super Cup (2013/2014, 2020/2021) and the Club World Cup (2013, 2020); it won 9 Bundesliga, 5 German Cup and 5 German Super Cup.