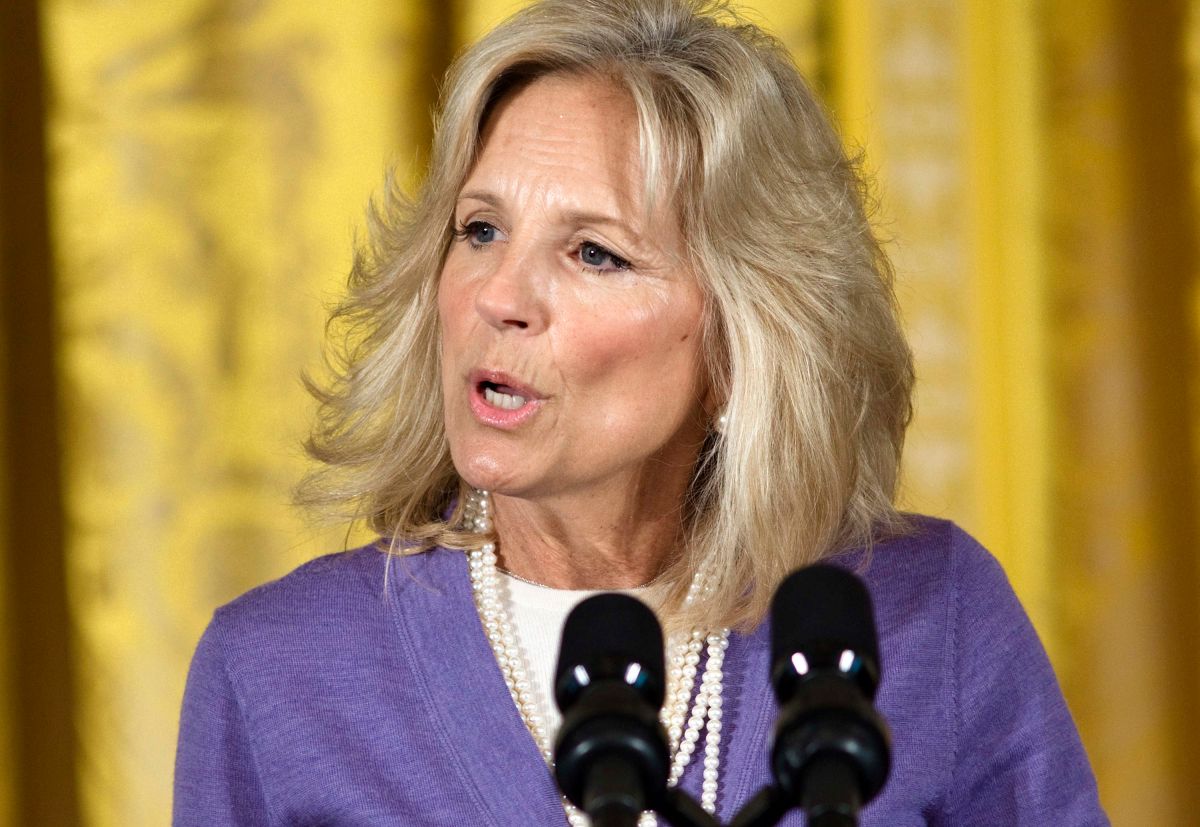 Photo: Brendan Smialowski. / Getty Images
This Saturday, the first lady of the nation, Jill Biden, recalled with nostalgia the terrorist attacks of September 11, 2001, highlighting the strength and calling for unity in difficult times for the country.
In the letter he published on his Twitter account, he described how this experience marked by "shock, pain and resolution", served for the whole country to find unity, supporting each other, and also, pointing out that EE .UU. Has citizens "Stronger together than apart".
Meanwhile, the first lady commented that it has been difficult to unravel what loss and tragedy mean, when nothing is clear and only one more time of the "before" is wanted again.
"Our feelings never follow a straight line. Yet as we remember those we lost due to the 9/11 attacks and contemplate our world changed since then, we can honor their lives and legacies by drawing closer to one another in unity, recognizing that our similarities are endless and our differences precious, "he wrote.
# WeRemember911 pic.twitter.com/1yPHHl8Nmv

– Jill Biden (@FLOTUS) September 11, 2021
https://platform.twitter.com/widgets.js
Shock messages for 9/11
Jill Biden accompanied President Joe Biden, his incumbent predecessors Bill Clinton and Barak Obama, and their wives, on Saturday morning in the events at Ground Zero at ceremonies in New York.
The ceremonies at Ground Zero began with a minute of silence at 8:46 a.m. m, time when the first plane hijacked by terrorists hit one of the Twin Towers.
German Chancellor Angela Merkel recalled the "Terrifying photographs" of the attack on the World Trade Center.
"We knew then that we had to defend ourselves together, in NATO, against these terrorist dangers. We also show this solidarity with Afghanistan, "he said. However, she acknowledged that "although we have been able to defeat terrorism, which endangers our security, at this time we have not achieved all of our objectives," the diplomat recalled.
On the other hand, Scott Morrinson, Australian Prime Minister, paid tribute to the victims.
"September 11 reminds us that we can never take our peace, our freedom and our way of life for granted," he said.
It may interest you: This is how the minutes were lived during the 9/11 terrorist attacks

Read more: "Jill, what's up?": Then-Senator Biden's reaction to the 9/11 attacks