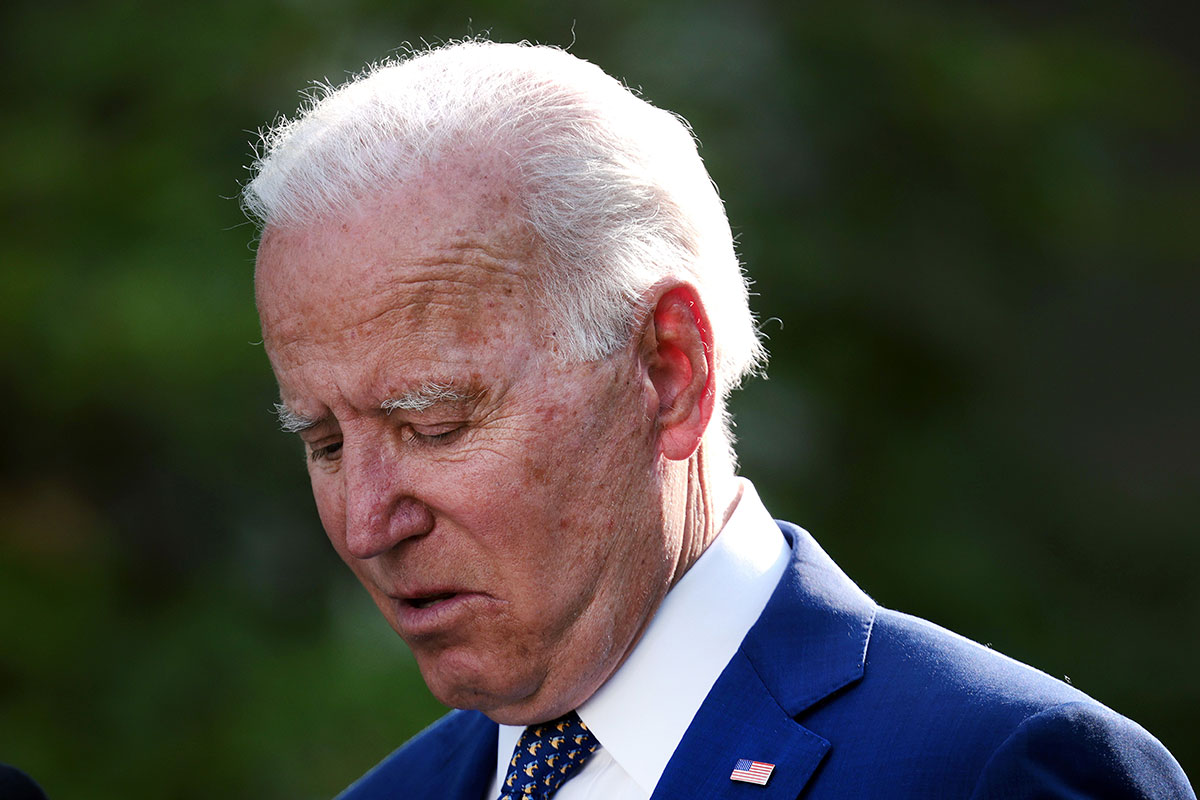 Photo: Win McNamee / Getty Images
President Joe Biden sent his "deepest condolences" for the "tragedy" of the earthquake in Haiti, that has left more than 300 dead, and promised that his government "will be there" to help rebuild the country.
"At a time that was already difficult for the people of Haiti (due to the political crisis), I am saddened by the devastating earthquake that occurred this morning in Saint-Louis du Sud, in Haiti," Biden said in a statement.
"We send our deepest condolences to all those who have lost a loved one or have seen their homes or businesses destroyed," he added.
Biden recalled that he has authorized an "immediate response from the United States" to the 7.2 magnitude earthquake in Haiti, as the White House announced hours before in a statement.
The president appointed the administrator of the US agency for development (USAID), Samatha Power, as in charge of coordinating the response to the earthquake of his government.
Power announced this Saturday that USAID already had a team of "experts on the ground, assessing the damage and the needs" in Haiti. to respond "urgently to them."
Biden said that this team "will support efforts to quantify the damage and rescue those who were injured," in addition to helping "those who must now rebuild."
"The United States continues to be a close and lasting friend to the people of Haiti, and we will be there in response to this tragedy," he concluded.
The earthquake, which was also felt in the Dominican Republic and Cuba, was registered at 08:29 local time (12:29 GMT) about 12 kilometers from the town of Saint-Louis du Sud, with an epicenter of 10 kilometers of depth, according to the United States Geological Survey (USGS).
The USGS assigned the earthquake a red alert on its human damage scale, which means that "it is likely that there will be a high number of victims and it is likely that the disaster will affect a large area," it said on its website.
"In the past, other events with this level of alert have required a response at the national or international level," he warned.
The agency also issued a red alert regarding material damage resulting from the earthquake, and calculated that the economic losses could be equivalent to "between 6% and 70% of the GDP of Haiti", the poorest country in America.
The US National Oceans and Atmosphere Administration (NOAA, in English) issued a tsunami alert that it later raised, determining that the threat of this phenomenon characterized by giant waves had passed.
The earthquake had a slightly higher intensity than the 7-degree earthquake than in January 2010 it left 300,000 dead, the same number of wounded and 1.5 million affected in Haiti.
Continue Reading: Pope Francis asks for help and international solidarity after the earthquake in Haiti