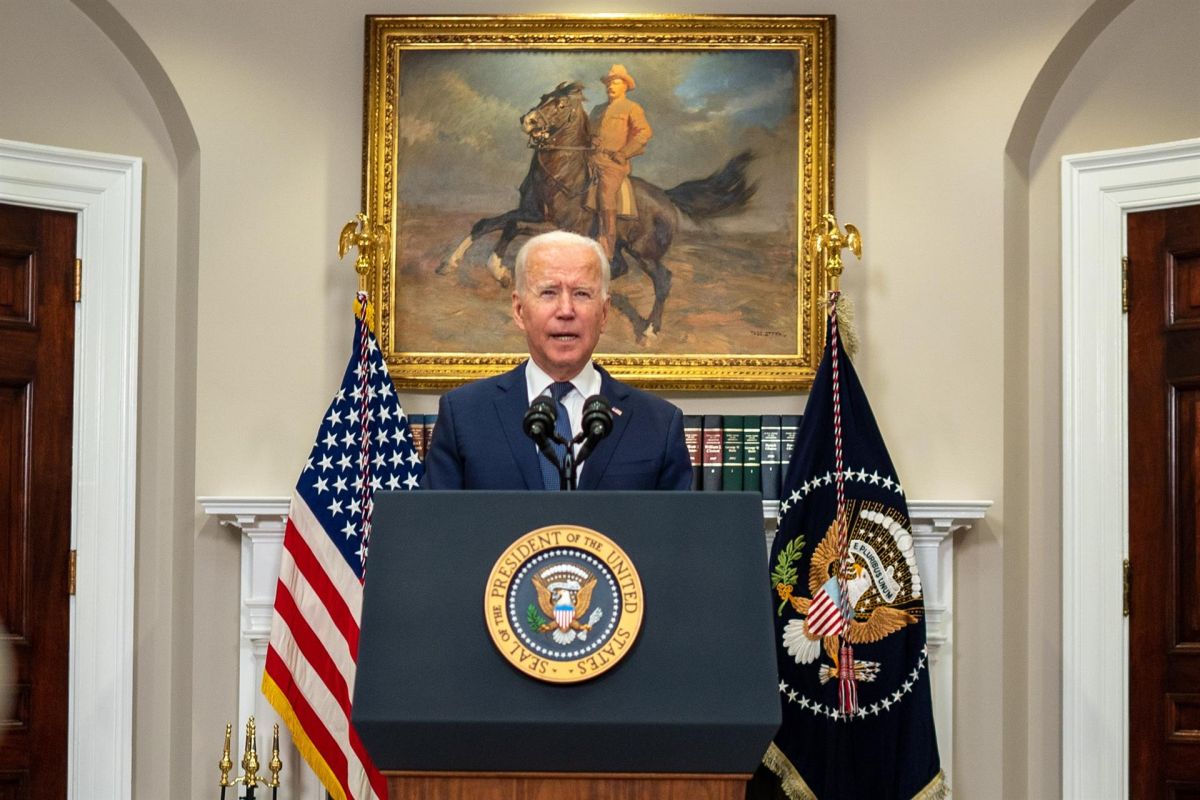 Expectations for the evacuation of citizens in Afghanistan remain in suspense. Although it is not yet known when the process of evicting Americans and Afghan allies from the territory will culminate, Joe biden wait before August 31 It may be the ideal date, although there is a possibility that it will be extended.
During a press conference held this Sunday, the president reported that they have evacuated 11,000 people from the Islamic country this weekend, to complete a total of 30,000 retired citizens of the country. "There are discussions about the extension; our hope is that we don't have to ".
Regarding the security guarantees in the process of escape from Afghanistan, Biden pointed out that the perimeter of the Hamid Karzai airport was expanded to guarantee security, after the episodes of chaos in the vicinity of the place that had left people dead.
"There is no way to evacuate all these people without pain. Many things can go wrong "said Biden, without ruling out the possibility that a terrorist attack could occur in the vicinity of the airfield by fundamentalist groups.
"We are working hard and as fast as we can to get people out. That is our mission. That is our goal"Added the US president.
Situation at the airport "is complicated"
Secretary of State Anthony Blinken highlighted the complicated situation at the airport in the Afghan capital, calling it a "Incredibly volatile", while acknowledging that the Taliban group controls all of Kabul, something that has made the exit process difficult.
Regarding the handling of the action to avoid more episodes of violence at the airport and its surroundings, he told CBS that they need to "get in touch with the Taliban."
One week after the escape of the former president Ashraf ghani, thousands of people remain at the entrance of the airport in search of getting on one of the planes that are preparing to withdraw from Afghanistan.
Estimates by the White House indicate that between 10,000 and 15,000 Americans and roughly 50,000 and 65,000 Afghans are still in Afghanistan that the United States aims to remove from the country in the face of the rise of the Taliban group in power.
You may also like:
Tropical storm Henri was Andrew Cuomo's theme song on his penultimate day as governor
Afghan woman gave birth in the middle of a US Air Force evacuation plane
Afghanistan: Private Airlines to Help Biden Administration Evacuate Americans and Allies