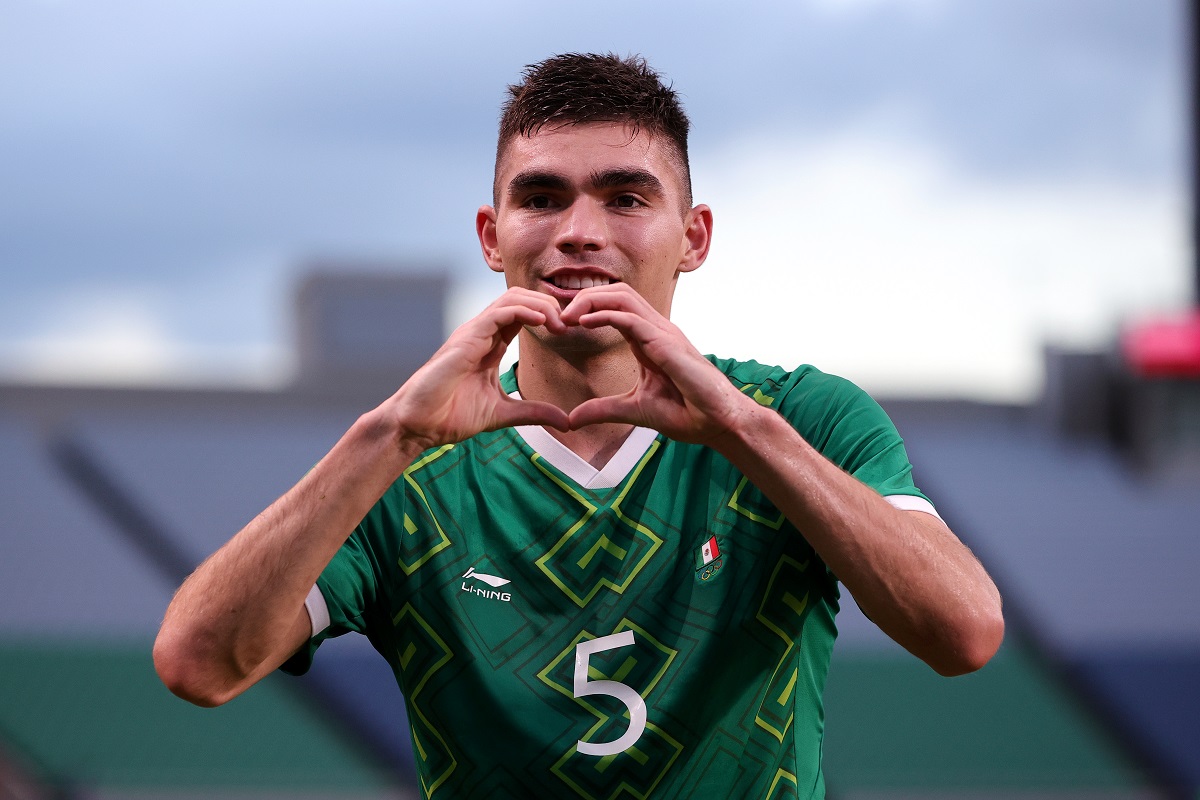 His European dream will begin this season in Italy at the age of 22 and Johan Vasquez does not think to shrink from the responsibility of playing in the A seriesThat is why he will speak with Mexicans who have experience in Calcio.
As he gets ready to make his official debut with the GenoaThe Navojoa-born wants to collect the best advice from his countrymen who have played in Serie A in Italy.
"The fact that a young central defender, 22 years old, comes to the Italian league is for something, I don't think it's luck. I feel ready, in every way ready and I like these challenges. The truth is I am not a person who is going to shrink, "he told TUDN, while affirming that he likes these challenges.
The footballer from Pumas, who sees Genoa on loan, comes from being a bronze medalist at the Tokyo 2020 Olympic Games. He played five games, scored one goal, received two yellow cards and one red card. With that extra experience he traveled to the Old Continent.
"I have to put the bar high to give my plus and have a lot of humility to listen to all those who have gone to Italy. If I can go to these FIFA dates, talk to those who have played in Italy. (Hirving) Lozano, (Carlos) Salcedo and (Héctor) Moreno; have the humility to listen to them, to guide me, "added the defender.
Thank you Pumas, you gave me the opportunity to wait all my life, you believed and you still believe in me. Due to life circumstances, I left this club when I was 15 years old, but fate wanted us to be together and at 21 I got to wear this shirt once again, stronger❤️ pic.twitter.com/7SLp5fTbNi

– Johan Vasquez (@ Johanvasquez23) August 13, 2021
With my mind set on the Tri
Vásquez received a call from Gerardo 'Tata' Martino to congratulate him on his performance in Tokyo 2020, a gesture that he values ​​and motivates him to work harder to wear the national team jersey.
Now he is only concentrating on winning his place in the Italian club to have consistency and to be able to stay a long time in elite football. If he does that, he knows that the door of El Tri will open for him.
¡Mexa support! Johan Vásquez wants guidance from @ HirvingLozano70 , Salcedo and @HectorMorenoh 😎https: //t.co/Q2tWqw2tNn#Genoa | #MexicanosEnEnExterior | #A series pic.twitter.com/l2kMSB5hNz

– TUDN MEX (@TUDNMEX) August 17, 2021
"The World Cup is a year and a half away. This jump for me is fundamental, I will no longer be like the typical boy from Pumas, I think they will see me differently. The hierarchy that sometimes I wanted, little by little I will gain it, and the confidence that I know that I will have from the national team, from the entire Federation, I will have. Now it is up to me to do things well on the court, because I know I am going to have the opportunity ", he emphasized.
His stage with the Olympic team has already passed and he confesses that "today I am 100 percent focused on the major," he concluded.
Read also: Official: Johan Vásquez arrives at Genoa in Italy from Pumas