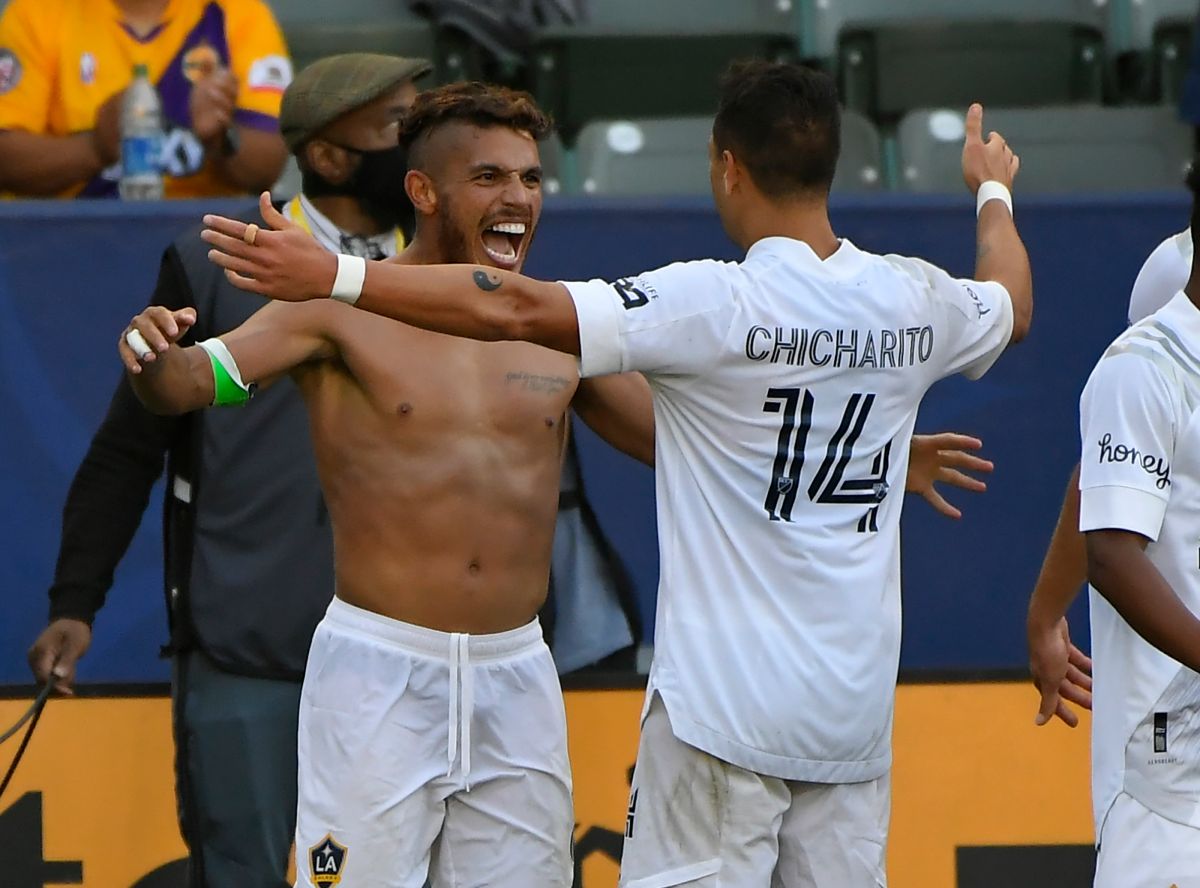 Photo: John McCoy / Getty Images
The experienced soccer player from El Tri, Jonathan dos Santos, had some controversial statements in the framework of the previous days to the All-Star Game between Liga MX and MLS. The Mexican player was asked about the possibility that he plays in the Aztec tournament, to which he revealed that he would like to retire in the United States.
"It would not be bad at all, the truth is that I have always said that I would have loved to play for America. It is true that it is my last year of contract at the Galaxy, but I have also always stated that my wish is to stay in the galaxy for the rest of my life, i would love to retire here. I enjoy the present ", expressed the Mexican player in an interview broadcast by ESPN.
Dos Santos has had a career with few club breaks. The former FC Barcelona player cannot conceive of another place to hang his boots other than the United States. However, he left the possibility of playing in the MX League at some point, but he remarked that his future is not in Aztec lands.
"Never say no, I learned that, never say no, because you never know where you're going to end up, but I don't think so (go to Las Chivas de Guadalajara)"Said the current Los Angeles Galaxy player.
In this sense and, contrary to what happened with his brother, Jonathan does not want to know anything about Liga MX, or at least while maintaining a contract with a North American club. In addition, the player stated his desire to be able to wear the El Tri shirt at the 2022 World Cup in Qatar.
"It is a dream, I hope it can be given. I went to the World Cup in Russia, but I didn't play, for me it is as if I had not been in that World Cup, because I did not play, for a player the important thing is to play and have a complete dream. I have one year left, I'm going to prepare and hopefully I can be there, to look for the fifth game, something that Mexico is waiting for"Concluded the 31-year-old.
You may also like:
UEFA blooper: the organization mistook Giovani for Jonathan dos Santos
A long list of absences would have to assume Mexico in case the European leagues do not give in to their players
Mexico and its special goals: El Tri honored Zizinho in the semifinals of the Gold Cup [Videos]