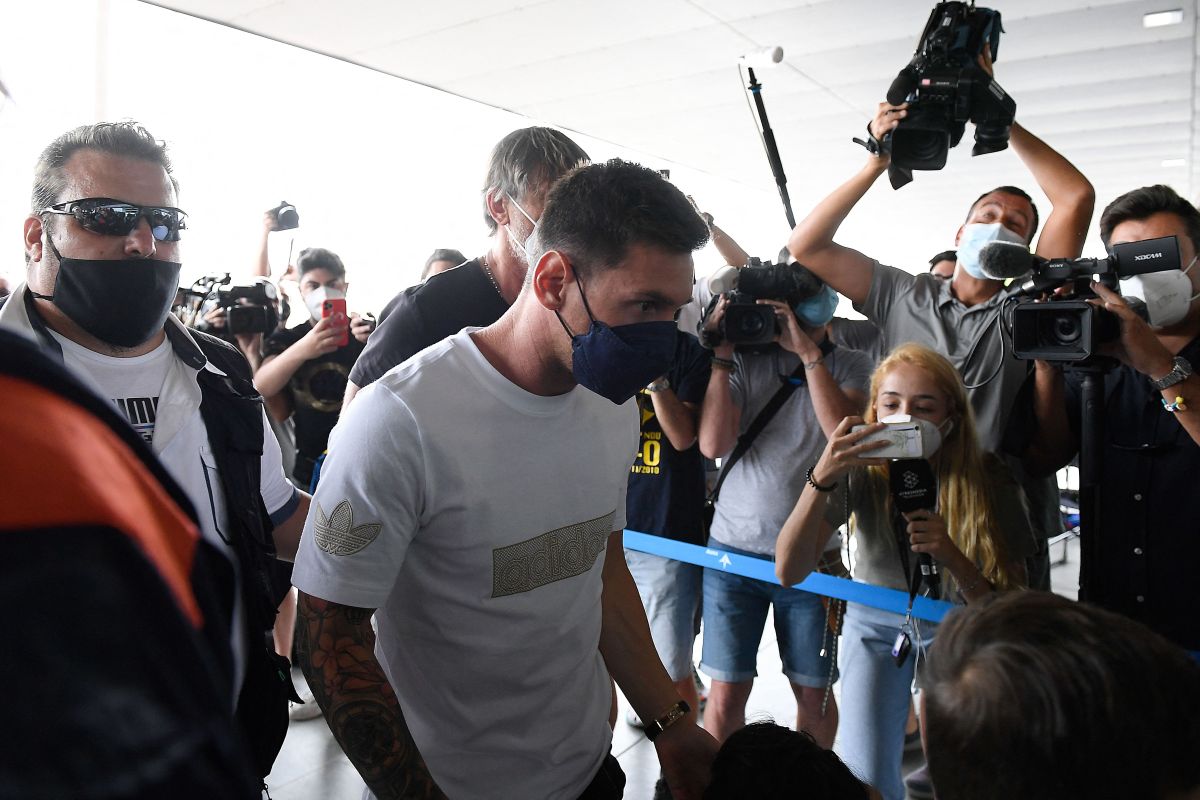 Photo: JOSEP LAGO / AFP / Getty Images
Jorge Messi, father and representative of Leo Messi, confirmed this Tuesday, before embarking on a private flight to Paris, which the Argentine star will play with PSG this season.
Upon arrival at El Prat airport, Jorge Messi answered with a laconic "yes", when a journalist from Atresmedia asked her if his son was going to sign for the Parisian team today.
Lionel Messi is already at the Barcelona airport. It will arrive in Paris at approximately 2:15 p.m. He will have his medical exams and 🇨🇵 PSG will introduce him as our new player.

TIC, TAC, TAC, TIC, TAC, TIC, TAC, TIC, TAC… ⏳⏳ Sorry Barça Fans. 🤭

💙❤ #AllezParis. pic.twitter.com/Gbk3moBPPt

– Paris Saint-Germain 🇫🇷 (@PSG_Goleador) August 10, 2021
And asked by the person in charge of which finally Leo Messi has not renewed by the Barcelona, he replied annoyed several times with a "check at the club, ask at the club."
Finally, the player's representative responded with another question when He was asked if his son was leaving the Catalan capital sad.
"Haven't you seen it?", he answered bluntly, thus recalling Messi's farewell press conference, in which the '10' he admitted between sobs that his wish was to continue at the Camp Nou.
🛫🇫🇷 Lionel Messi is already at the Barcelona airport bound for Parishttps: //t.co/mOODe5Yepv pic.twitter.com/LFHNPFrqRb

– Diario Olé (@DiarioOle) August 10, 2021
You may also like:
They deny a last offer from Barcelona for Lionel Messi and in PSG they already welcome him
Laugh so as not to cry: Lionel Messi finished his cycle with FC Barcelona and the memes were in charge of firing him
Liga MX teams stung ahead in hiring Lionel Messi after his departure from FC Barcelona