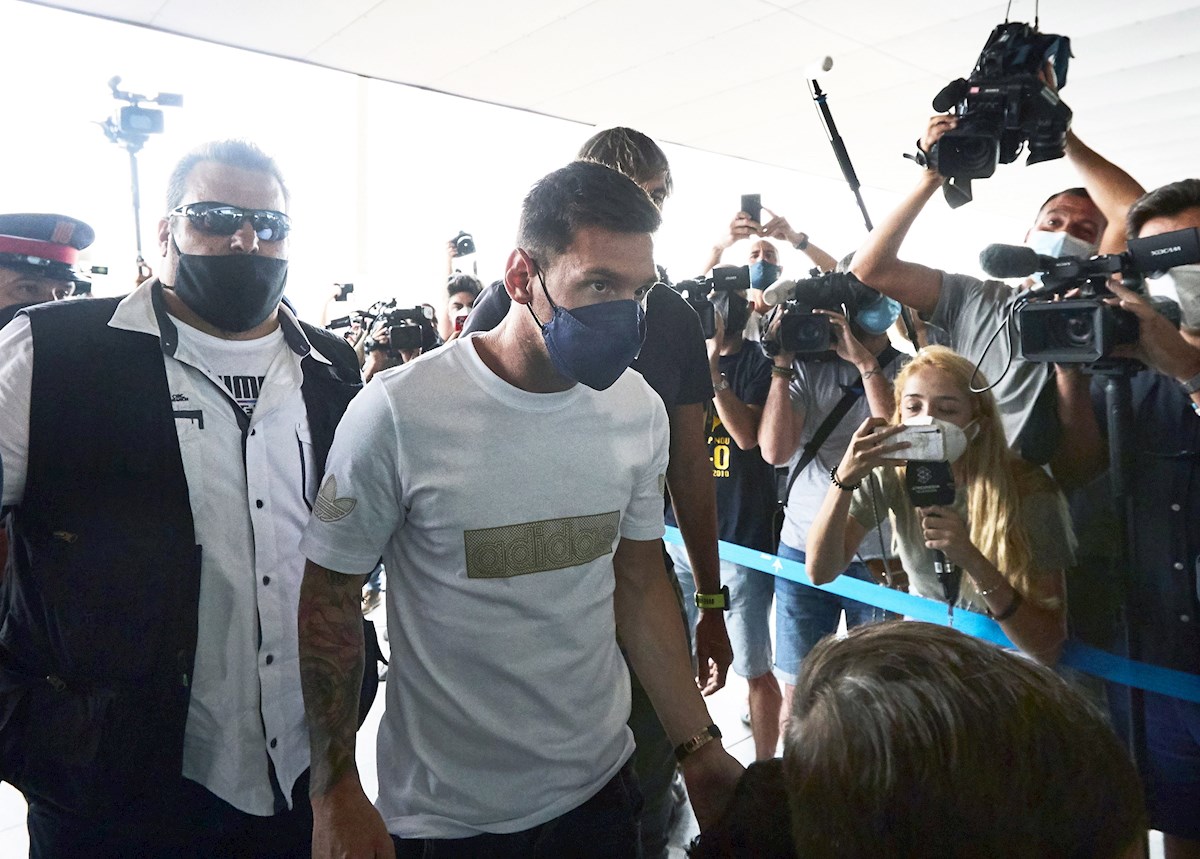 Joan Laporta spoke first and then it was Lionel messi who told his version. Both agreed that the will was to continue the employment relationship together, but certain conditions of La Liga and the club's debt prevented this operation. To Jorge Messi the only culprits are in the FC Barcelona.
This Tuesday the novel was finished and Lionel Messi undertook a trip to Paris to sign his contract for two seasons and a salary of € 35 million euros ($ 41.25 million). His father Jorge Messi was the first to arrive at the Josep Tarradellas Barcelona-El Prat Airport and left one last dart for FC Barcelona.
The journalist María Garrido, from La Sexta, approached him and got three key answers. He asked if his son signed with the PSG club this Tuesday and his answer was blunt: "Yes."
Then he questioned him about who was to blame for Messi's departure to PSG and his Jorge referred to throw the responsibility to the side of the Blaugrana cast: "Find out at the club", and he repeated it a couple more times to emphasize. On his part there is no guilt, according to his statements.
The words of Jorge Messi "Find out in the club who is to blame for this" pic.twitter.com/4b8qmBOw9h

– 𝙁𝘾 𝘽𝙖𝙧𝙘𝙚𝙡𝙤𝙣𝙖 𝙇𝙄𝙑𝙀 (@ VidaBlaugrana10) August 10, 2021
On whether her son was sad: "Haven't you seen him?"
The new story of the top scorer and assistant of FC Barcelona will continue in Paris from this Wednesday, when it is scheduled to be presented to the club's fans.