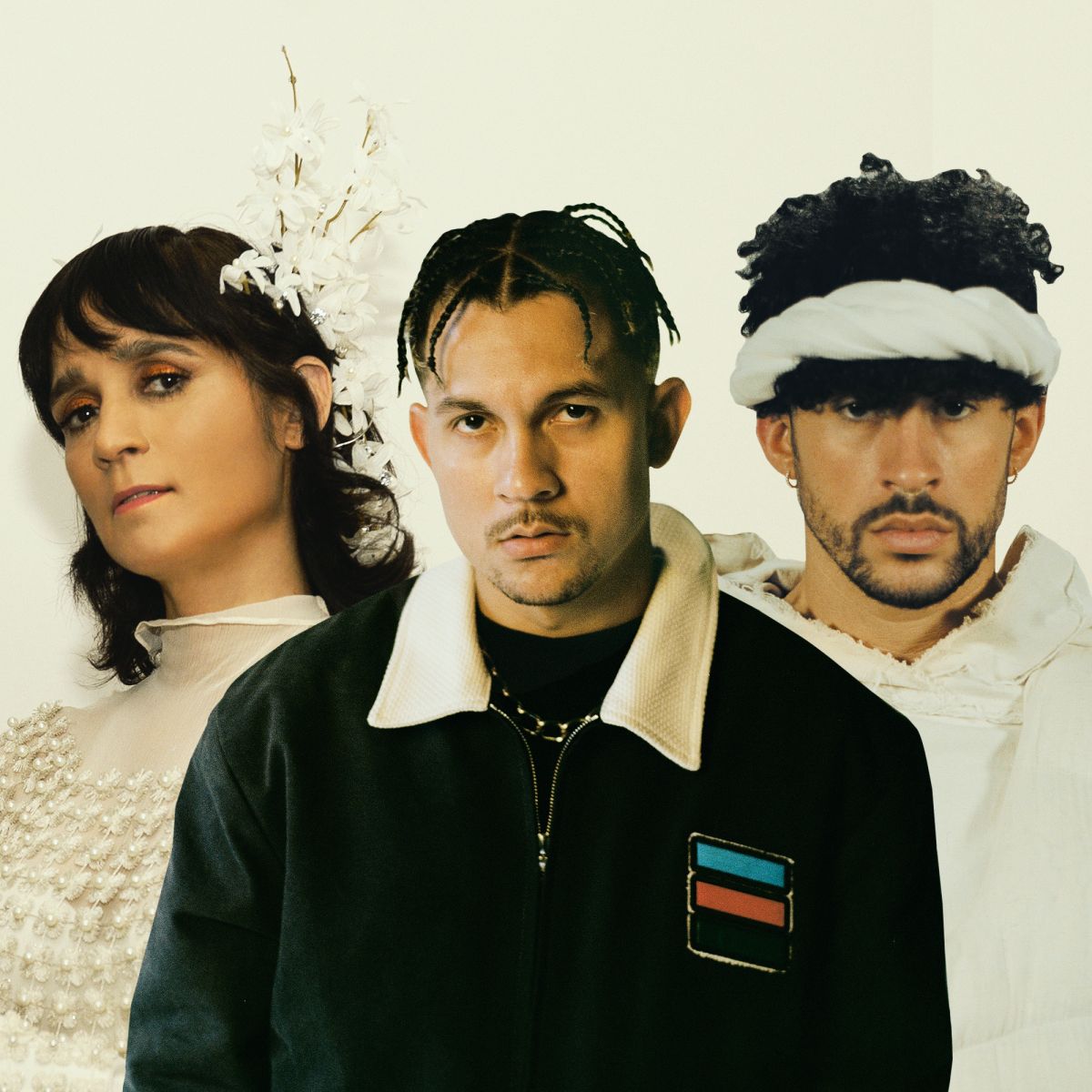 Photo: Emporio Group. / Courtesy
Producer and artist, Tainy, breaks the creative barriers again, this time bringing together two very different artists; your frequent collaborator and global superstar, Bad bunny, and the iconic Mexican singer-songwriter Julieta Venegas so that they say: "I'm sorry baby:/". This is the first single from their first studio album entitled "DATA", Which is expected to release soon. The song's release comes after Tainy was awarded the "Producer of the Year" award at the Billboard Latin Music Awards for the second consecutive year and received four nominations at the 2021 Latin GRAMMY® Awards for "Album of the Year" as producer of "El Último Tour Del Mundo" by Bad bunny, "Song of the Year" for "Agua" and "Best Urban Song" for "Agua" and "Dákiti". "I'm sorry baby:/" along with the official video. Same that is already available on all digital platforms.
With this new success, Tainy is further established as one of the most prominent figures in the music industry. "I'm sorry baby:/"Is one of his most dreamy and nostalgic songs, with soft and surreal rhythms. The producer and artist turns to two equally iconic singers to help bring his vision for the song to life and take it into another world of possibilities. Julieta Venegas lends her dynamic and incomparable voice setting the pace and the landscape of what is to come when the soft and rhythmic vocalization of Bad Bunny enters the theme.
"This song is a dream come true. It has been a long journey to finally release a part of my upcoming first album work and I think there is no better way than to start it. I am a huge fan of these two artists (Julieta Venegas and Bad Bunny) and having been able to bring them to my creative space and create something really different that has not been heard before makes me very happy. ", shared Tainy talking about the song "I'm sorry BB: /".
"Work with Tainy It's always a pleasure. The world knows that when we get together we do magic. What is special about this topic of the others? That in this have the honor of sharing voices on the same track with Julieta Venegas, something I never imagined and that is why it fills me with so much emotion ", expressed Bad Bunny.
"Tainy He contacted me through my publisher, and made me the best possible invitation. He told me: -I have a song with Bad Bunny that I would like you to write something to him, an answer to what he is saying- ". It's a song that talks about not believing in love, wanting just a fun night and that's it, but more than anything out of fear, I like that love is portrayed as someone who cheats: "That bastard always lies to me." As if it were a person. Therefore, my answer was: "I also thought it would be one more night, but something changed. Let's say that in the song I do feel like seeing where he is going, even if he prefers not to stop there, and I love the game ". Tainy he is super generous, according to account Julieta Venegas: "That way of inviting me was ideal for me, working in this way, writing and telling a story through a song. And well, the video is a bomb. I am happy with the song, and with the result. I hope that one day we will sing it live. ", He says. Julieta Venegas on this new topic next to Bad Bunny.
The music video for "Lo Siento BB: /" begins with Tainy, as he begins to load data into a female robot resting in a capsule. This act causes her to enter into a kind of fantasy with the data she is receiving from her music. What follows is a fantasy world full of romantic overtones and a barren landscape that enters Julieta Venegas with her soulful voice, which finally gives way to the main focus of the video, which features Bad bunny into a labyrinthine kingdom and a brooding monster roaming the streets of desolate-looking San Francisco in search of his love interest. The video was filmed by STILLZ and produced by We Own The City.
This week marks a great milestone for Tainyas it reaches its 100-week record at No. 1 on the Top Latin Producers list of Billboard. This is unprecedented and never before achieved by any producer.
There is no doubt that this duo is explosive and that "I'm sorry baby:/", Is shaping up to be a hit on music playlists.
Keep reading:


Source-eldiariony.com