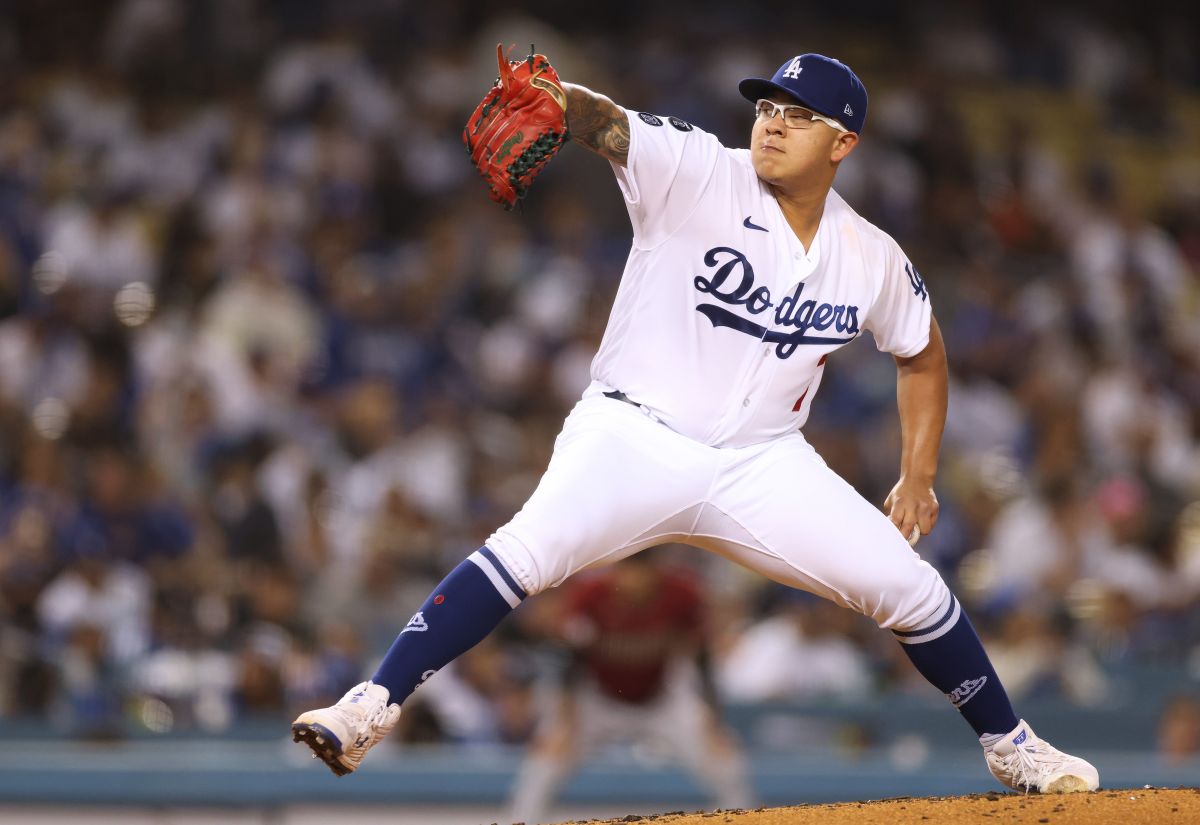 Photo: Harry How / Getty Images
Max Muncy hit his 34th homer of the season and Gavin Lux hit two RBI hits to back the Mexican's work. Julio Urías, who achieved his 18th victory, the first pitcher to do so this season in the Major leagues, with a triumph of the dodgers over Arizona (5-3).
The Dodgers, who one night before they secured their place in the playoffs for the ninth consecutive year, they completed the sweep to reach six straight wins and closed in on the leading San Francisco Giants in the NL West.
On the traditional night of the Cry of Independence of Mexico, Julio Urías "screamed" again in this incredible launch campaign for him, doing enough to win. The Culiacan southpaw pitched 5 innings with 3 hits, 2 earned runs, 5 strikeouts and 2 walks.
Uriah (18-3) He has two more wins than the Cardinals' second-place Adam Wainwright. Gerrit Cole of the Yankees is third with 15.
After the legendary Fernando Valenzuela had been the subject of an emotional ceremony for the 40th anniversary of the Fernandomanía, it was Urías's turn to continue the Mexican night at Dodger Stadium, and although it was not as fine as other times, the left-hander kept the Diamondbacks hitless in the first three episodes.
In the fourth inning, however, two men moved into scoring position and Henry Ramos hit a two-run single that put the visitors ahead. But the Dodgers responded quickly with two runs on his next turn, one for Cody Bellinger's ground and one for Lux's single for the cartwheel.
Muncy increased the lead with his bombing through right-center field and the bullpen took it upon himself to defend the lead, with Kenley Jansen getting the save.
This time the Dodgers were finally able to get close to the San Francisco Giants, who lost 9-6 to the San Diego Padres to see their 9-game winning streak broken. So the Dodgers (94-53) wake up 1.5 games away Thursday with two and a half weeks left in the season.