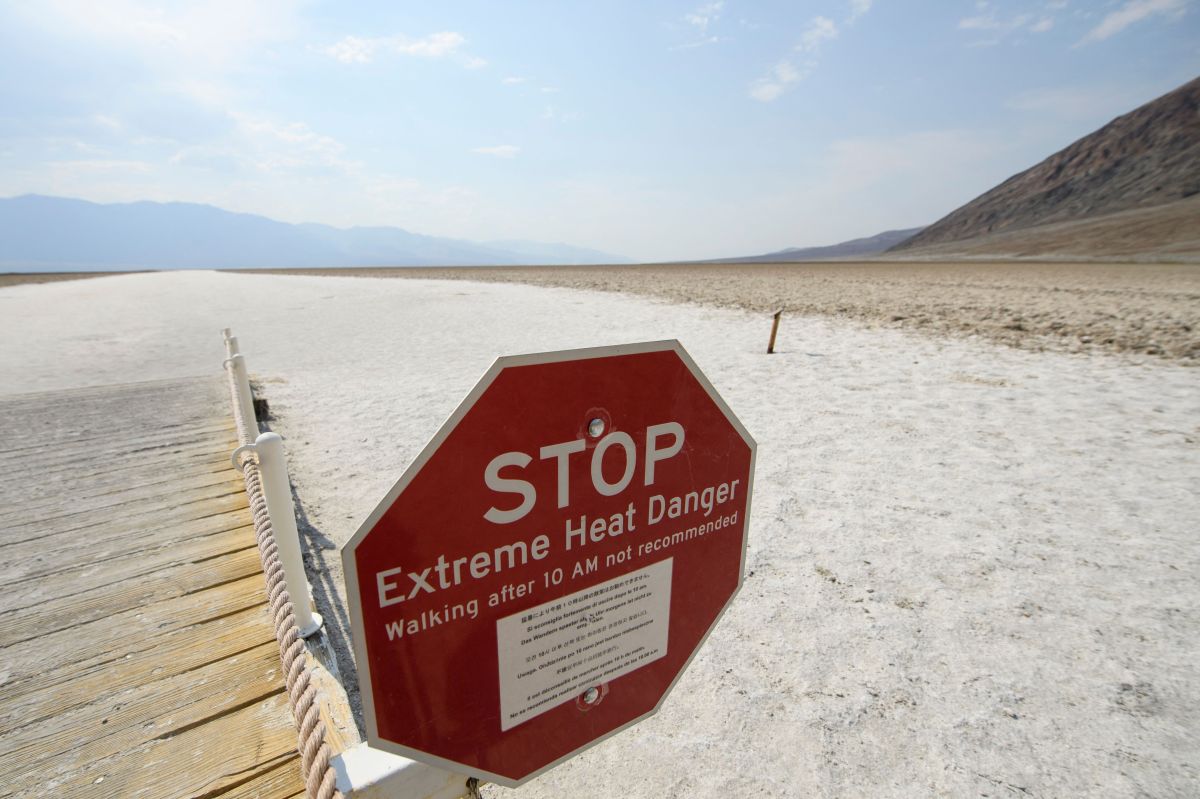 Photo: PATRICK T. FALLON / AFP / Getty Images
If you think you were very hot in July, you were not wrong.
July was the hottest month ever recorded in human history, according to new data from the National Oceanic and Atmospheric Administration (NOAA), released Friday.
"In this case, the first place is the worst place to be," NOAA Administrator Rick Spinrad said in a statement. "July is typically the warmest month of the year in the world, but July 2021 surpassed itself as the hottest July and month ever recorded."
NOAA: July 2021 was Earth's hottest month in 142 years. Read more: https://t.co/Vi38qRxNdQ #climate #StateofClimate pic.twitter.com/BgpAgCHBtV

– NOAA Satellites – Public Affairs (@NOAASatellitePA) August 13, 2021
Spinrad said that climate change has put the world on a "disturbing and disruptive path" and that this record is the latest step in that direction.
Research has shown that warmer weather is making heat waves, droughts and floods more frequent and intense.
The Pacific Northwest is enduring its second extreme heat wave of the summer, and temperatures are expected to top 100 F as wildfires continue to burn in Oregon and nearby California.
As fires burn worldwide in a warming climate, #satellites provide critical data to aid forecasters, decision-makers and first responders.

Learn about the #DixieFire and more with this week's #EarthFromOrbit: https://t.co/BPqr3cJziI pic.twitter.com/91Yv0MTwRN

– NOAA Satellites (@NOAASatellites) August 12, 2021
According to NOAA, last month was the hottest July in 142 years of scientific record-keeping.
The combined temperature of the land and ocean surface in July was 1.67 degrees Fahrenheit above the 20th century average, found NOAA. This was 0.02 degrees higher than the previous record tied in July 2016, July 2019 and July 2020. The agency said 2021 will likely rank among the 10 warmest years on record.
NASA's monthly surface temperature analysis also showed that the global mean temperature anomaly for July 2021 was approximately 1.66 degrees above the July 1951-1980 average.
It was the hottest July on record for Asia and the second sweltering July for Europe, according to NOAA. It ranked among the warmest first 10 months of July in North America, South America, Africa, and Oceania.
The news came days after more than 200 climate scientists published a landmark report on climate change, which found that climate change will exacerbate extreme weather in the coming years and noted that reducing greenhouse gas emissions could prevent the worst outcome. .