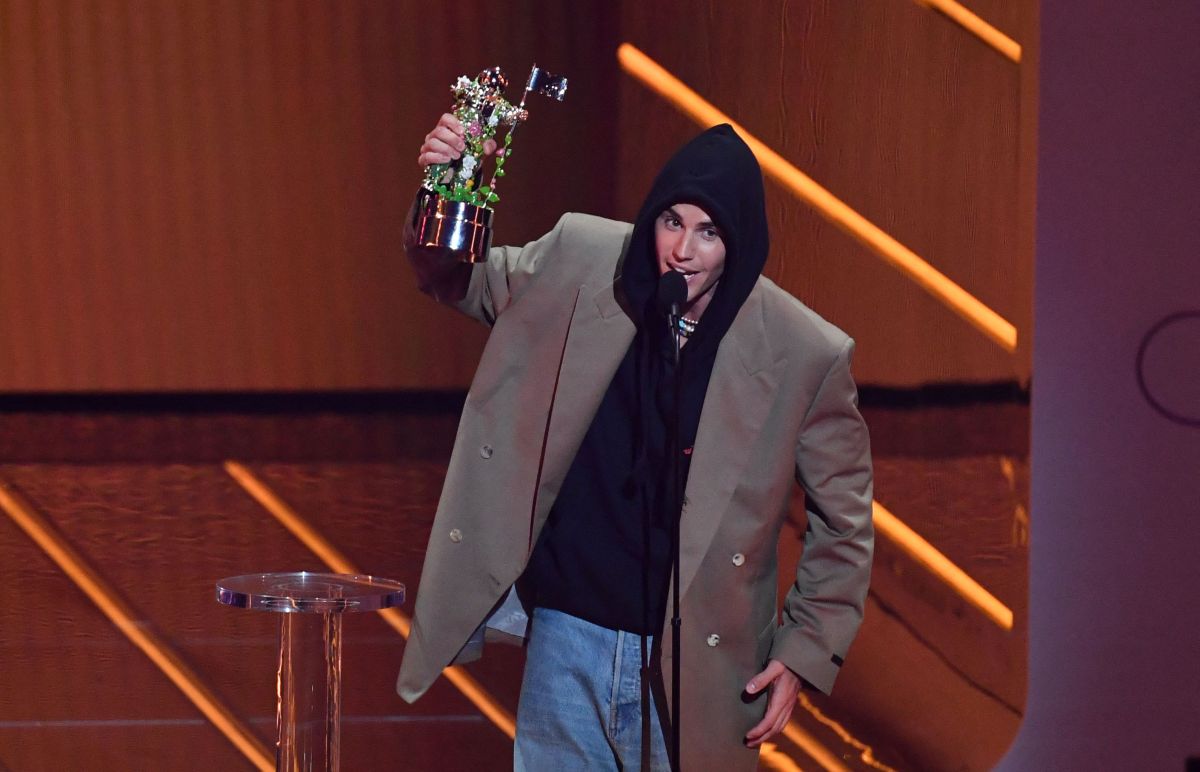 Photo: ANGELA WEISS / AFP / Getty Images
Justin Bieber is the artist of this 2021.
At least that's how they recognized it in the MTV VMAs, during its celebration of 40 years of experience.
"Thank you I really appreciate it. As we know we are going through a lot of things in the world at this moment, I know you have already heard it, but these are times that have no precedent with the Covid and this event is an incredible opportunity, an impressive escape to get all of us together, that is why we are here , we have more in common than we know. Thank you all, "said Bieber on the floor of the Barclays Center in New York.
Of seven nominations, so far, the Canadian has two awards, Artist of the Year and Best Pop, along with Daniel Caesar and Giveon for "Peaches."
🏆 | Justin Bieber won the award in the category 'Artist Of The Year at the awards #VMA #BieberVMAs pic.twitter.com/B7PX3oRahS

– Justin Bieber México ✞ (@ibeliebersmx) September 13, 2021
However, in addition to music and fun, messages with a social conscience were also shared during the celebration, as in the case of Cindy lauper, who asked that women have the opportunity to control decisions about their bodies, as well as assert your rights.
Also, during your thank you speech, Billie eilish, winner of Best Video with Cause for "Your Power", called for greater protection from young women at any costIn addition to reminding them that they all have a power, only it should not be abused.
One of the surprises of the night was during the presentation of Twenty One Pilots, with the theme "Saturday"; while performing it, vocalist Tyler Joseph announced that she is expecting a new baby together with her partner, after receiving Rosie, born last February.
From the Toyota stage, Brooklyn Bridge Park, Ed Sheeran performed "Shivers", while, at Barclays, the couple Camila Cabello and Shawn Mendes delighted with songs like "Don't go yet" and "Summer of love", respectively.
In the Latin part, Ozuna was in charge of putting the audience to dance to the song "La Funka", which was accompanied by teddy bears bouncing.
The Best Hip-Hop and Best Collaboration categories went to Travis Scott ft. Young Thug & MIA, for "Franchise" and Doja Cat ft. SZA for "Kiss me more"
"I really appreciate it a lot and I don't know where to start, I don't want to leave anyone out, but I want to thank everyone for making this possible, my fans for being there," said Doja, wearing a worm-shaped boot.
Despite not having gone to the gala, BTS thanked the award in the Best K-Pop category through a video.
Best K-pop, Group of the year, Song of summer の 3 部門 も 受 賞 し た ん だ ✨ お め で と う 〜👏👏👏 ホ ソ ク さ ん の 髪 が ピ ン ク 〜!#VMAs https://t.co/IdZbVuVfUf

– tubame (@ wwhbantan7) September 13, 2021