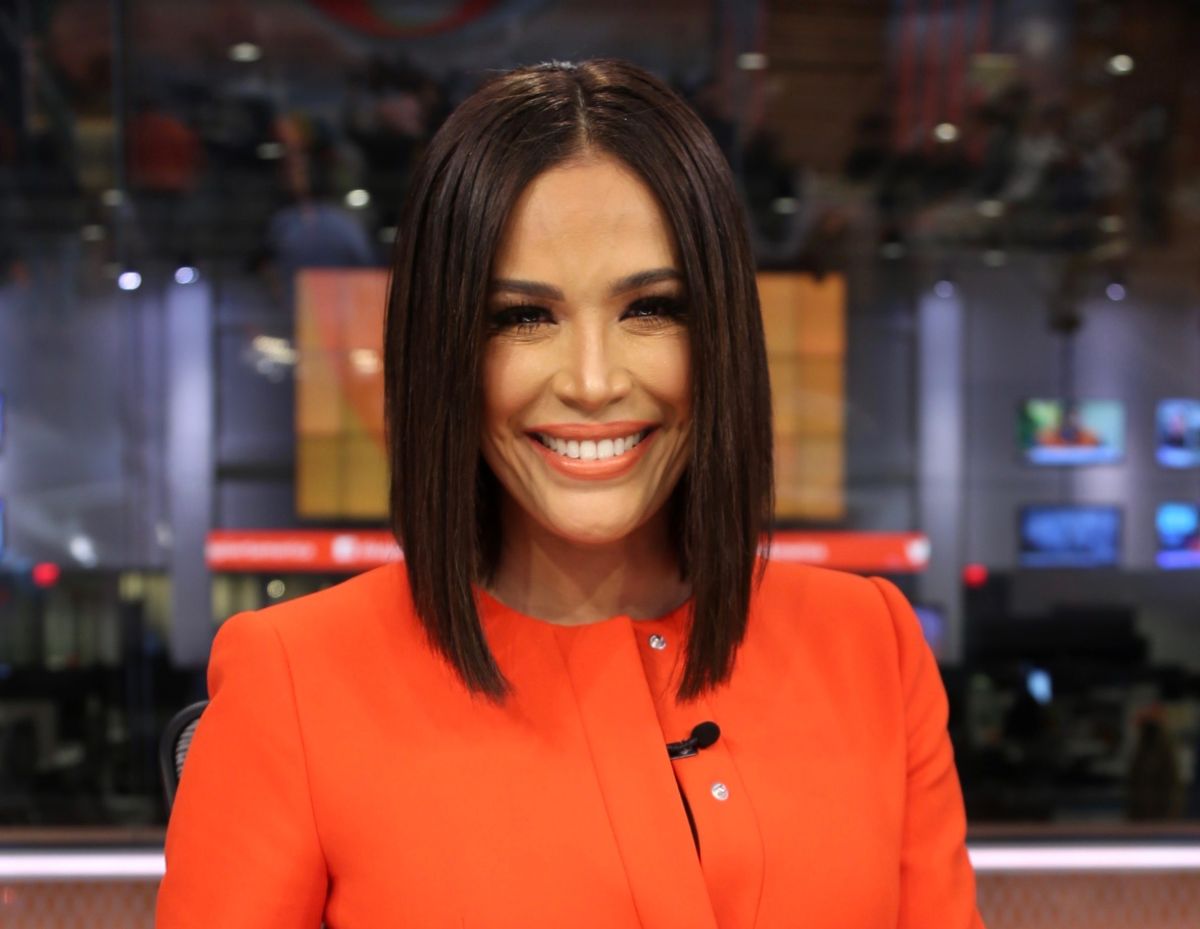 Karla Martinez has joined the initiative, which is part of the Urban Outdoors Menu of the National Pork Board, to share with its public easy recipes that are applicable to the famous "back to school", end of summer parties and why not to the " pool parties ".
We talked to the host of Despierta América about this project and she revealed to us how happy she is to be able to uncover her passion for cooking, and that is how she has shown that by making simple and very useful recipes, anyone can not only learn, but also indulge the family. And is that Karla is very homely, loves to be at home and "take off her heels" to get into the kitchen, although she admits that the good guy on the grill is her husband. But this does not limit her, on the contrary, it motivates her.
Could it be that we will see in the future a new cooking show on Hispanic television with Karla Martínez as the star chef? Could it be that in Karla Martínez we have the Rachael Ray of Hispanic television? What if …
The first recipe she surprised her fans with in this project, which she has been in for some years now, was with some tender juicy grilled pork chops.
But for this second occasion he prepared a tasty chipotle pork tenderloin. Karla told us that at home she is a woman who loves being in the kitchen and thus concentrating her family. She loves weekends preparing the famous family barbecue, and planning them excites her, too.
The Despierta América co-host also said she would very much like to be able to prepare an upcoming recipe with her fellow Univision morning show colleagues. He does not rule out a future, too, to be able to have a cooking show, and thus combine his passions.
Here is the last recipe that Karla Martínez has shared with us thanks to the Urban Outdoors Menu of the National Pork Board.
Chipotle pork tenderloin
Ingredients:
 6 pork tenderloin steaks (1 inch thick each)
 1 cup onion cut into slices
 1/2 cup chipotle peppers in adobo sauce, chopped
 1/4 cup lemon juice
 2 teaspoons minced garlic
 1 tablespoon of salt
 1 tablespoon of pepper
 1 tablespoon of cumin
Ingredients for the mango sauce:
 5 cups of fresh mango cut into cubes
 2 cups diced green tomatoes or tomatillos
 1/4 cup chives thinly sliced
 1/4 cup fresh cilantro, chopped
 1/4 cup lemon juice
 1/4 teaspoon salt
 1 medium ripe avocado, peeled and sliced
Instructions:
1. In a large resealable plastic bag, combine onion, chipotle peppers, juice,
lemon, garlic, salt, pepper and cumin. Add the pork. Seal the bag and cover
all the pork tenderloin steaks with the marinade. Refrigerate overnight or for at least
1 hour.
2. Prepare the grill for indirect heat cooking. Drain and discard the marinade from the bag.
Roast the pork, covered, over indirect heat at medium / high heat for 20 to 25
minutes or until thermometer reads 145 ° F. Let it sit for 5 minutes before
cut it.
3. To make the sauce, combine the mango, tomatoes, chives, cilantro, juice
lemon and salt in a large bowl. Add the avocado little by little. Serve with the meat of
pork.
Here is our conversation with the co-host of Despierta América.
Keep reading:
Toni Costa dances Zumba with Meli Espinoza, and they say that the Chilean looks like Adamari López when she was young
María Celeste shared terrible news on Instagram: "The Covid touched me closely"
The Dukes of Cambridge do not forgive Meghan Markle and have sent her a harsh and global hint