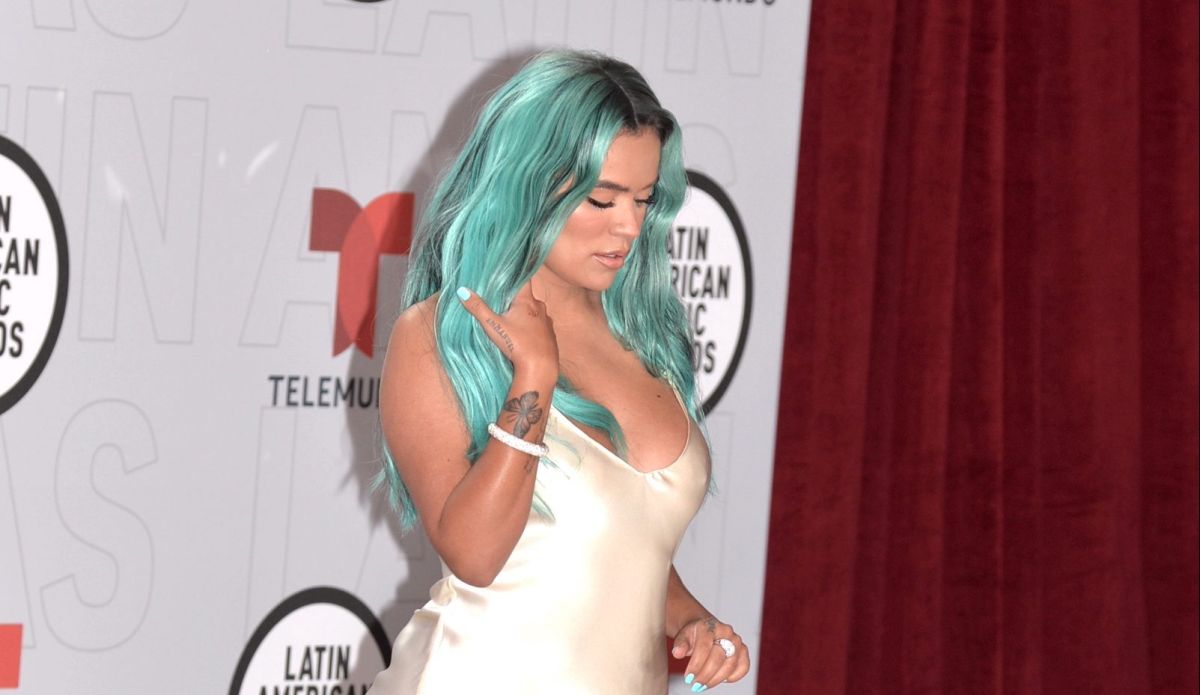 Colombian Karol G yesterday published some stories on his Instagram account where he was visibly affected and Suddenly he burst into tears and almost without being able to say a word and as he could he sent a message to all his fans in his native country, Colombia.
Dressed only in a towel and with her hair half gathered, Karol G He dedicated a message full of great feeling to all his fans and countrymen and in Colombia. Basically he thanked them for all the love and affection that they have given him for more than 14 years when he started in this career. The reggaeton sold out in record time the first presentation in Medellin Colombia and, within hours, he had already sold out the second show that opened in the same location as part of his Bichota Tour.
With this tour, Karol G plans to visit some of the most important cities in the United States, some of which have already been able to enjoy the talent and energy on stage of the beautiful Colombian. Precisely in one of these presentations, Karol G burst into tears on the stage. There is no doubt that this tour implies a very important step for reggaeton, but there are also those who say that it may be because her ex-fiancé, Anuel AA.
It has been seen in social networks supporting his ex girlfriend Karol G and a few weeks ago the Colombian was caught leaving a restaurant with Anuel AA in the city of Miami. There are many who ensure that this could be a marketing strategy, but the vast majority point to the actual breakup of one of the most beloved couples in the world. reggaeton.
The truth is Karol G has left everyone with their jaw on the ground with his music and also with his incredible sensuality and beauty just as he did recently with a sexy bodysuit on the stage. There is no doubt that Bichota brings them to you.
Karol G launches his own brand of chewing gum in Colombia that allows his music to be heard
With minimal dental floss, Karol G came out to sing before thousands of people and exploded the stage in sensuality
Karol G is required to respect Mexican music: she has been silent for days