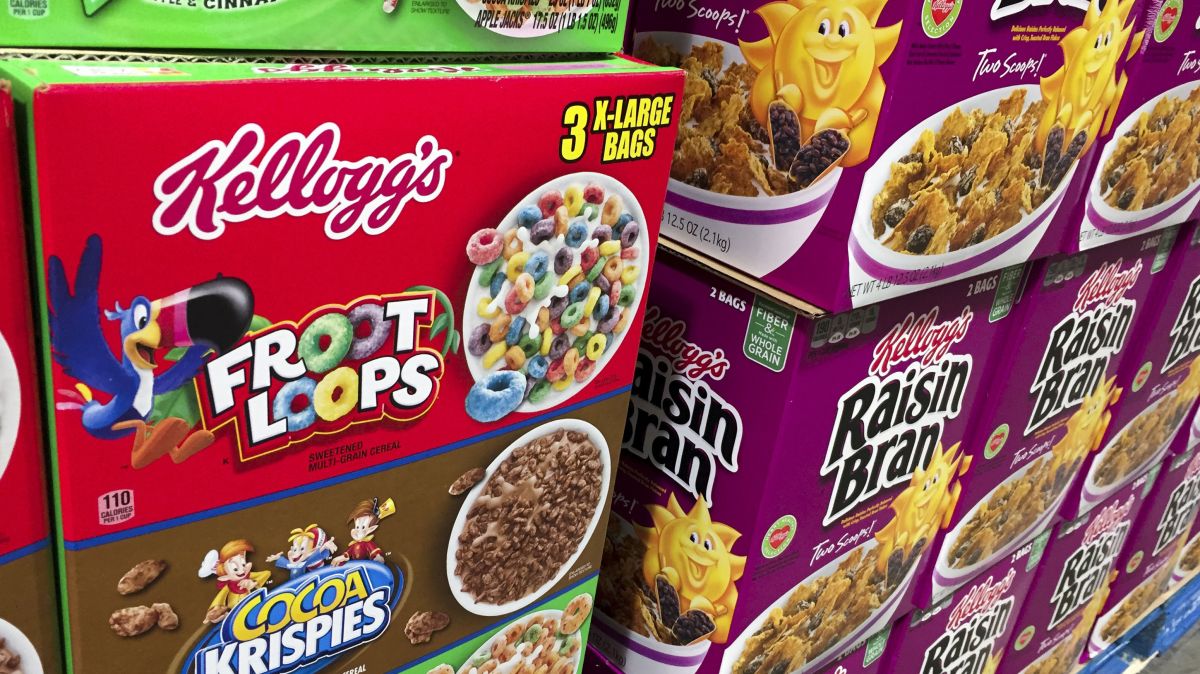 Photo: SAUL LOEB / AFP / Getty Images
Production at Kellogg's cereal plants in the U.S. stopped when approximately 1,400 workers in the country's factories went on strike nationwide over wage and benefit issues, as well as for alleged threats by the company to move production abroad.
The Battle Creek, Michigan-based cereal company that sells brands like Frosted Flakes and Froot Loops said it is implementing contingency plans to keep grocery store shelves stocked with its products.
The strike includes factories in Omaha, Nebraska; Battle Creek, Michigan; Lancaster, Pennsylvania; and Memphis, Tennesseeaccording to the International Union of Bakery, Confectionery, Tobacco and Grain Millers Workers' Union, which represents workers at the plant.
"The company continues to threaten to send additional jobs to Mexico if workers do not accept outrageous proposals that remove protections that workers have had for decades," said Anthony Shelton, president of the union.
Contract negotiations between the union and Kellogg's have been stalled for more than a year, said Daniel Osborn, president of the union's local chapter in Omaha.
"Many Americans probably don't have much of a problem with Nike or Under Armor caps being made elsewhere or even our vehicles, but when they start making our food where it is outside of FDA control and OSHA control, there is a big problem with that, "Osborn said.
He added that he expects the company to try to recruit non-union workers this week to try to restart operations and maintain its grain supply.
Kellogg's company insists it treats its workers fairly and its contract offer would increase wages and benefits.
"We are disappointed by the union's decision to strike. Kellogg offers compensation and benefits for our US ready-to-eat cereal employees who are among the best in the industry, "said Kellogg spokesperson Kris Bahner.
It is not the first time that food production workers have protested conditions during the pandemic.
Workers at Nabisco plants in five states went on strike in August to protest against the plans of their parent company, Mondelez International., to move some jobs to Mexico, among other issues.
And earlier this summer, more than 600 workers at a Frito-Lay plant in Topeka, Kansas, walked off the job, and a striking worker claimed that employees had to keep working even when someone fell dead on the job.
-You may also like:
Former African American Tesla worker to receive $ 137 million in workplace racism complaint
Why are there companies that do not include salaries in job advertisements
Tech company proposes 3-day workweek to attract staff


Source-eldiariony.com