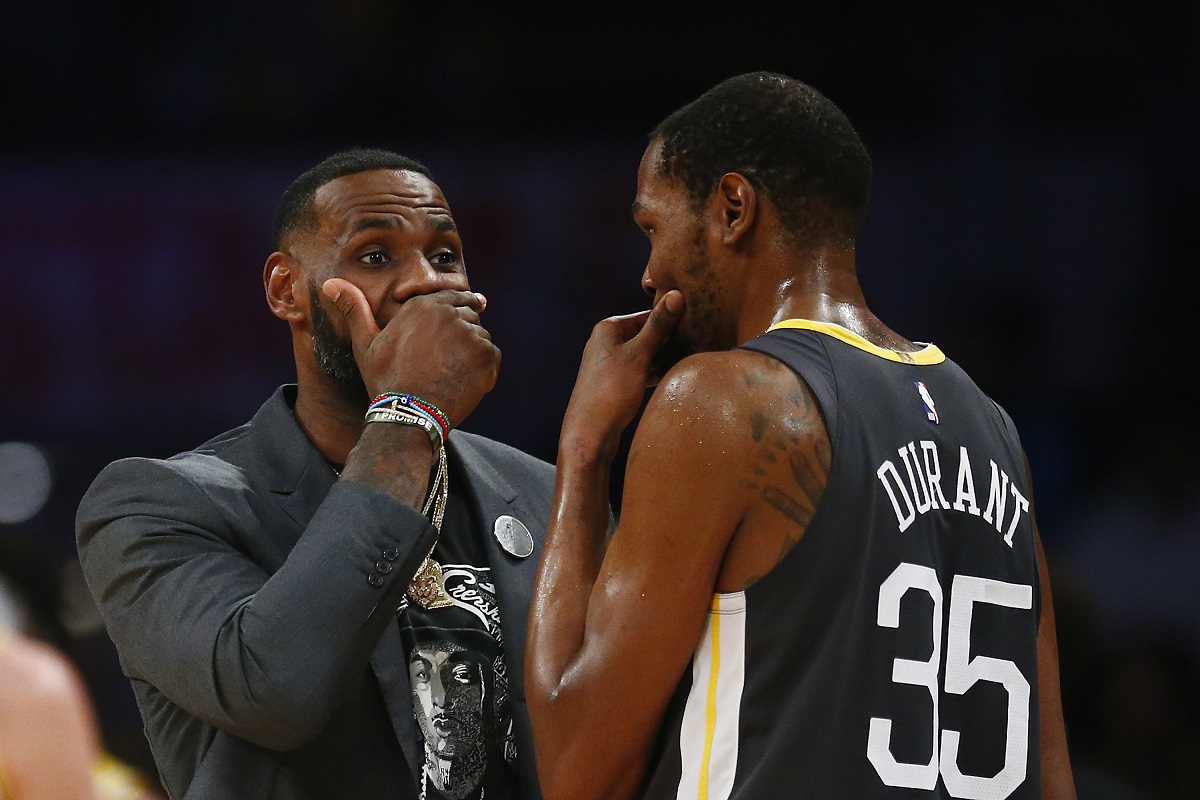 The usual billboard that puts the NBA at Christmas it will be loaded with games with playoff airs and the test is to see Los Angeles Lakers vs. Brooklyn nets As the highlight of the day: Durant-James takes the spotlight.
Now with the arrival of Carmelo Anthony and Russell Westbrook, plus the name of Anthony Davis, the Lakers will have a Drea Team to aspire to win the title. And on Christmas Day NBA they will face the trident: Kevin Durant, James Harden and Kyrie Irving at the Staples Center at 8:00 PM (Eastern).
However, the day will begin at Madison Square Garden at 12:00 PM Eastern. The New York Knicks, led by Julius Randle and reinforced by Kemba Walker and Evan Founier, will host Trae Young's Atlanta Haws in a leading team duel.
At 2:30 PM the champion will take to the ring: Milwaukee Bucks will visit the Boston Celtics. A good chance to see another confrontation between Giannis Antetokounmpo and Jayson Tatum. And at 5:00 PM it will be the turn of Stephen Curry and his Golden State Warriors against the Phoenix Suns of Devin Booker and Chris Paul.
The day will be closed by the Utah Jazz at their home against the Dallas Mavericks at 10:30 PM. Luka Doncic could not miss this special day of five challenges on Christmas night. Donovan Mitchell and Rudy Gobert will try to make the night special for the musical team.
The NBA Christmas card
New York Knicks vs. Atlanta Hawks: 12:00 PM
Milwaukee Bucks vs. Boston Celtics: 2:30 PM
Phoenix Suns vs. Golden State Warriors: 5:00 PM
Los Angeles Lakers vs. Brooklyn Nets: 8:00 PM
Utah Jazz vs. Dallas Mavericks: 10:30 PM
October 19 is the official start of the championship and the all-star game is the weekend of February 18-20. April 16 is scheduled to start the playoffs.
🎄 The NBA will feature five games on Christmas Day with ESPN or ABC televising each matchup! #NBAXMas # NBA75 pic.twitter.com/c52Oa3xwG9

– NBA (@NBA) August 17, 2021
Read also: Chicago shock: Chris Bassitt received a line on his face at over 100 MPH