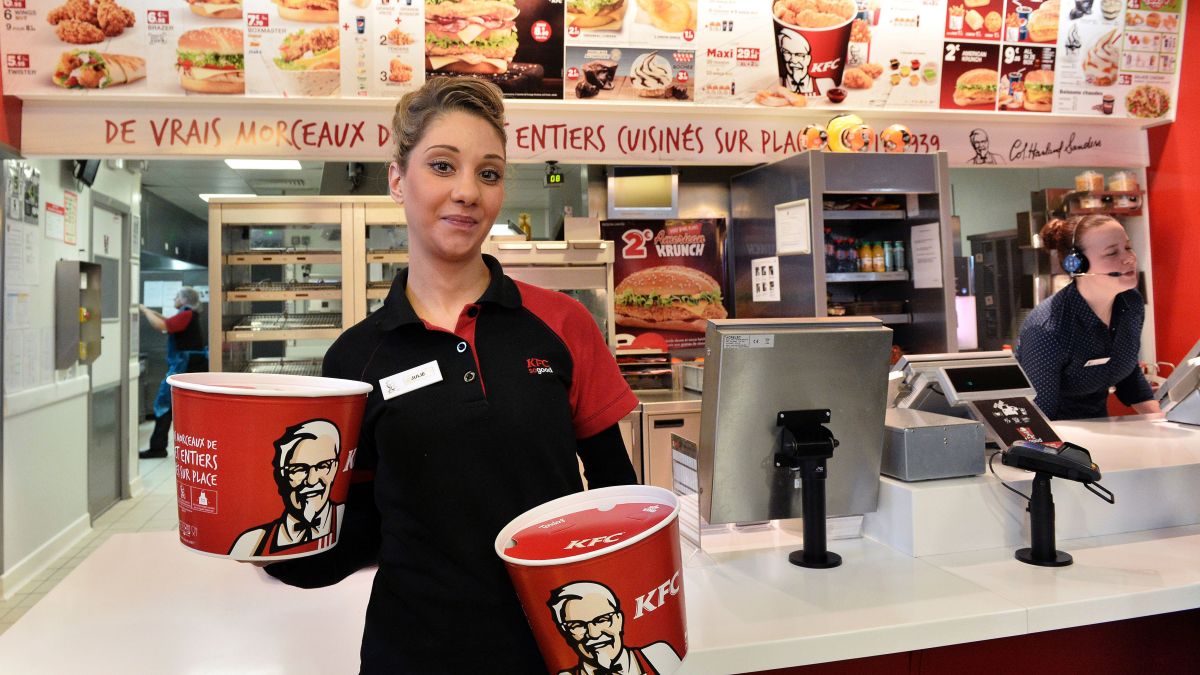 Photo: JEAN-FRANCOIS MONIER / AFP / Getty Images
Colonel Sanders famous fried chicken chain, KFC, is offering its employees a benefit to help them have better finances. This initiative will be carried out with the financial technology company SaverLife.
The fried chicken chain launched a charity program called MyChange, with which it hopes to help KFC employees create emergency savings funds and develop long-term saving habits.
MyChange is available to all KFC employees, both corporate and franchise, and offers access to the SaverLife digital platform.
SaverLife is a California-based non-profit organization that seeks to promote long-term and short-term savings among people who struggle with their finances.
With the MyChange initiative, KFC employees will have the opportunity to open a savings account with SaverLife and access their website library, which contains financial education materials.
In addition, the program will have the Savings Match Challenge, in which KFC is committed to matching the monthly savings of all employees in SaverLife savings accounts, dollar for dollar for up to a maximum of $ 40 per month for up to six months.
According to a report from the Federal Reserve Bank, more than a third of all citizens in the US do not have or cannot maintain adequate emergency funds, which means they would have to go into debt to cover an emergency expense of $ 400. Dollars.
Remember that an emergency fund is an amount of money that is recommended to have saved for the sole purpose of coping with something unforeseen, such as a major repair to your house or car, or to treat you in a hospital for an accident, among other things.
In other words, with this benefit program, KFC wants its workers to be financially well prepared with the aim that they have a more stable future in their economy.
–You may also be interested in: California: the state with the largest number of Costco stores in the country