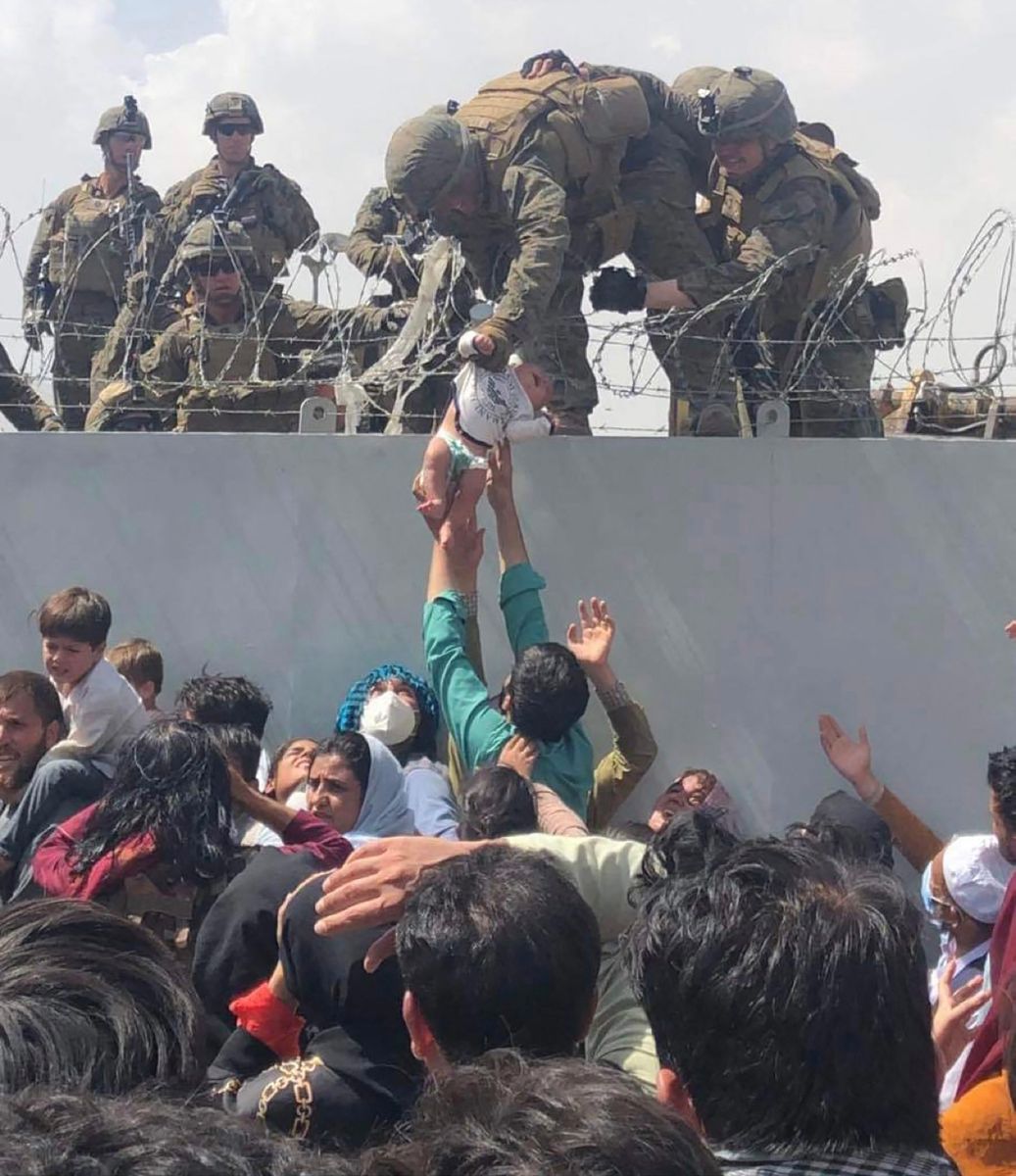 Photo: Omar Haidiri / AFP / Getty Images
HOUSTON, Texas – One of the 13 U.S. soldiers killed in Thursday's attack on the main gate of the Kabul airport is a Hispanic Marine from Texas identified as David Lee Espinozalocal authorities reported this Friday.
Espinoza, 20 years old and a native of Laredo, he lived with his family in Río Bravo, according to a statement released this Friday by the mayor of this city, Gilbert Aguilar Jr., on the official website of the municipality of that city.
"Beside your bed, old glory, your name is engraved in stone. He gave his life for the country, he gave everything. He fought and died for what he believed in, "says part of the letter. "The city of Río Bravo mourns the loss of a hero."
Espinoza attended Lyndon B. Johnson High School in Laredo. He is survived by his brother, his mother Elizabeth Holguín, and his stepfather, according to local media.
Texas Democratic Congressman Henry Cuellar also reported the soldier's death on his Twitter account in a message in which he explained that Espinoza had enlisted for military service shortly after finishing high school.
"He did it with the intention of protecting our country with determination, dedication, service and courage," said the congressman.
Texas Attorney General Greg Paxton also reported Espinoza's death through the same social network and urged citizens to "pray for this family in this deep pain."
"This gruesome loss has touched our own state," remarked the Republican.
The Laredo Police Department also posted on its Facebook page a message about "the unfortunate loss" of the soldier along with a photograph of Espinoza and another where the front of the police headquarters with the US and Texas flags can be seen. at half mast.
The attack by the jihadist group Islamic State (ISIS) at the Kabul airport, where a crowd tried to get on one of the evacuation flights to flee the Taliban regime, caused at least 170 deaths, in addition to dozens of wounded who are still admitted. in hospitals in the Afghan capital.
Although there is still no official data on the impact of the attack perpetrated on Thursday in the vicinity of the Hamid Karzai international airport, sources close to the Taliban confirmed to Efe on Friday that "at least 170 people died and 150 more were injured, "including US soldiers.
It may interest you: