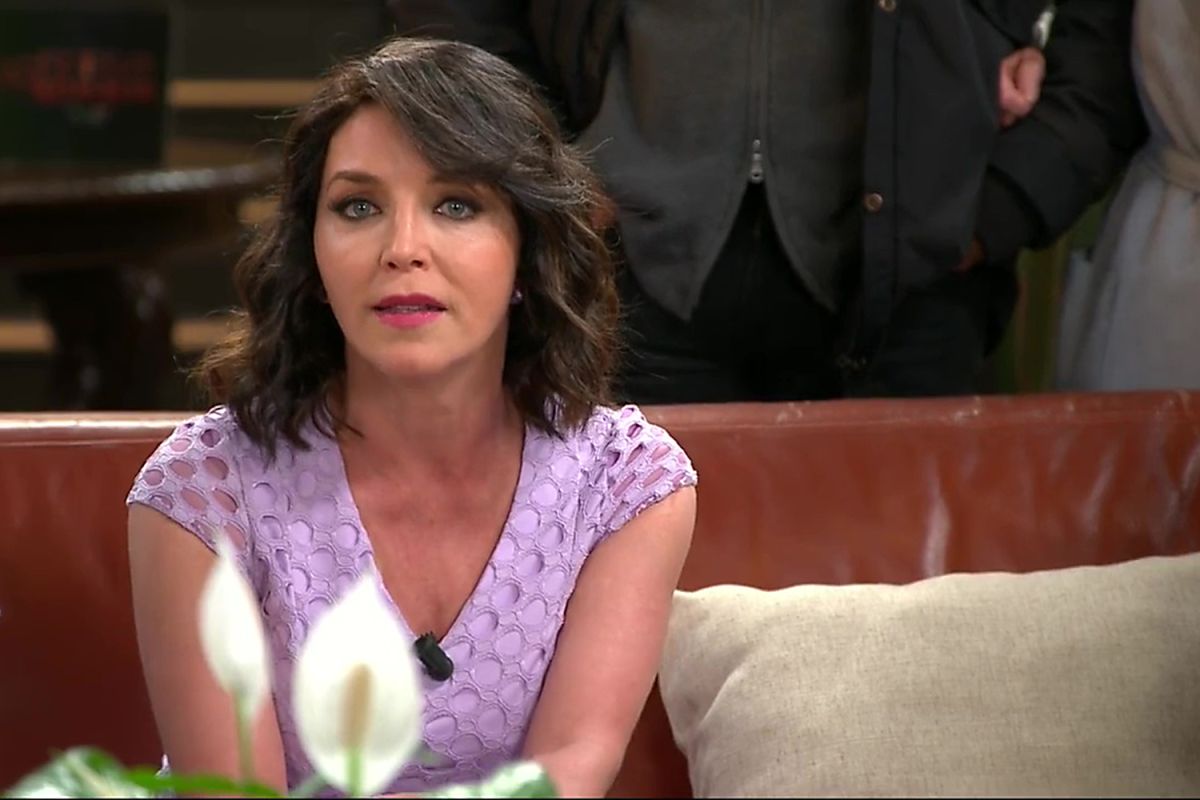 To discuss the arrangements that have been made to the face or bust, Laura Flores placeholder image She is frank, she does not hide the surgeries that have been performed in order to look fresher, although she clarified that everything has been in moderation.
The singer, who is celebrating 44 years of artistic career with a new single entitled "Say I Love You", acknowledged that everything in excess is bad.
"The arrangements that (the surgeon) has made me have been very moderate: the eyes, eyelids, neck. This type of thing that what you want is to look better, but that I do not eat eternally young because it does not suit me, but I do want to look fresh", Expressed Laura.
The actress also said she was very happy with the image she currently looks at at 57 years old.
"Thank God people have been benevolent (with their comments), I mean, it's okay, right? I have a lot of friends who are not artists, who are mothers or executives of a company and almost all of them have done something and it makes me very cool. I jokingly say: 'If not, what do plastic surgeons live on without us?'
The interpreter shared that surgeries are not magic, that there is always a discipline that complements the work of a good doctor.
"No magic, one has to take care", He assured. "I am very disciplined with my sleep schedules, my diet, with exercise. No alcohol, no drugs, no cigarettes. If J.Lo weren't the disciplined woman that she is, you can't. There are a series of things that one must do to take care of oneself, I know many ruined liposuctions ".
Laura recently had her breast implants changed since 1992.
"I am very happy because I asked my surgeon for smaller ones and making them smaller is not an easy thing. I am very grateful because they look normal, natural, I'm not interested in bringing the throat from outside ", he said. "Since I was little I was always very flat, I feel happy with what I have and therefore I try to be very moderate."
She knows that each person decides what to wear or take off, but in her case she has the advice of a professional.
The singer was also happy to deliver new music to her followers who have remained true to her career.
"I am taking advantage of the fact that it is my anniversary, I am 44 years old as an artist, they are a stream of years! and that's why I'm releasing this song that I wrote a long time ago, "shared the artist, who participates in TV Azteca's MasterChef México.
"To say I love you" It is a theme that invites you to believe in love and to find the ideal person again.
"I am happy because I found a man who, in the first place, supports me, loves me and I love him, and that is the key," said Laura when speaking of her husband Matthew Flannery, whom she married last December.