Photo: China Photos / Getty Images
Guanajuato (Mexico), Oct 12 (EFE) .- Mexican authorities reported this Tuesday the arrest of Carlos "N", alias the M1, boss of the Santa Rosa de Lima Cartel, a criminal group that operates in the central Mexican state of Guanajuato, and is associated with at least 50 executions.
"The M-1 was considered a priority criminal target as it was considered a generator of violence in the state," state prosecutor Carlos Zamarripa said at a press conference.
The Santa Rosa de Lima Cartel (CSRL), with a presence in the southeast of Guanajuato, stars in a bloody fight with the powerful Jalisco Nueva Generación Cartel (CJNG) to control the territory for drug trafficking and fuel theft.
However, since the capture of its leader, José Antonio Yépez Ortiz, alias el Marro, which occurred in August of last year, its power has been decreasing.
Just last August 8, authorities reported the capture of Fernando Emmanuel, nicknamed the "Panther", who had assumed the reins of the criminal group, and now the arrest of M1, who was also one of the leaders, is added.
The subject, originally from Mexico City and who was also known as Chómpiras or Ruco, was arrested in the city of Celaya along with another man nicknamed the "Avión", 39 years old.
You may also like:
· Blue, Marro's successor, is arrested; They blame him for massacres in Guanajuato
· VIDEO: "Pure people from El Mencho", CJNG warns the Sinaloa cartel
Both are indicated as responsible for the triple femicide that occurred in that municipality, on October 6, among other crimes.
What's more, the Guanajuato prosecutor indicated that "M1" is associated with at least 50 executions occurred in the municipalities of Celaya, Juventino Rosas, Villagrán and Cortazar.
"Among the criminal history of this criminal is his participation in various events, where more than fifty executions refer to his nickname, the 'M1', with cards that have been collected from various criminals," he said.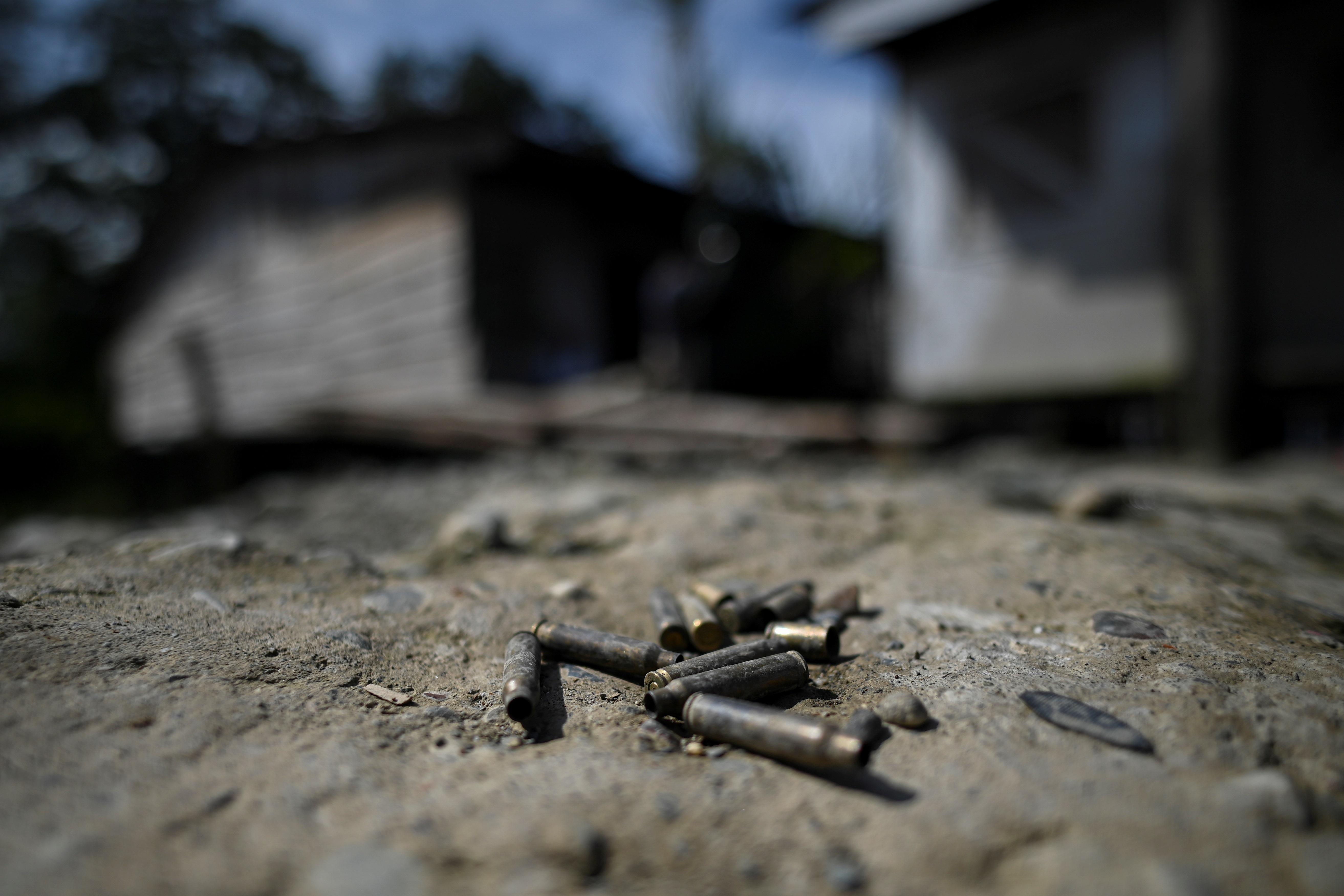 Guanajuato, located in the central region of Mexico, is the state that accumulates the most intentional homicides since 2018 and, according to local authorities, nine out of ten have some link to the dispute between organized crime gangs.
This year, from January to August, it accumulates 2,383 murder victims, averaging 9.8 cases per day, according to official figures. EFE


Source-eldiariony.com