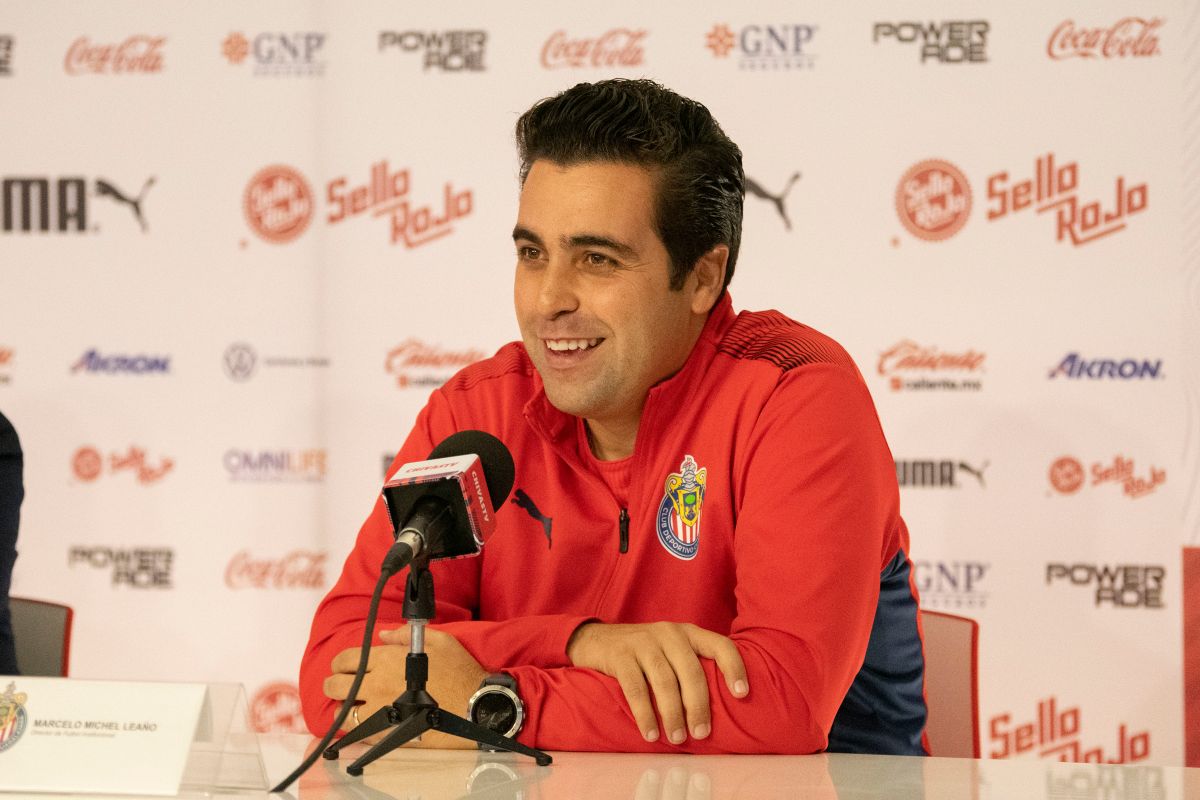 Guadalajara's coach, Marcelo Michel Leaño, highlighted the strength and responsiveness of his team to seek a tie against Atlas, despite playing with two men less in the match on date 12 of the Apertura 2021 tournament.
"I am proud of my players, they never gave up, they showed what is the essence of this club, they fought despite adversity, they did not lower their arms and it was something that made us vibrate. We show an important response capacity despite playing with two men less, "he said at a press conference.
Guadalajara fell at home to Atlas 0-1 in the so-called "classic Guadalajara" in the one that the local stayed in disadvantage during the first 30 minutes of the game after the expulsion of defenders Hiram Mier and Cristian Calderón.
Leaño assured that the team remains in good spirits despite the fact that they have failed to win two of the last seven games.
"I do not have to raise a group that is raised, they saw it in the game, it is a team that is alive, we have shown that he knows what is being played, that he knows what this shirt is and that he is going to defend it to the death, "he said.
Leaño admitted that they must work harder to maintain the level of concentration they showed in this meeting, especially during the second half.
"I cannot reproach them for anything, a total surrender, perhaps I should work more so that we manage to maintain that level of concentration and that emotional intelligence to know how to correct the mistakes we are making, "he said.
The rojiblanco team is placed in the 11th place of the tournament with 14 points out of 36 possible with three wins, five draws and four defeats.
The interim strategist, who replaces coach Víctor Manuel Vucetich for matchday 10 of the league, declined to discuss the possible arrival of a new manager during the league's bye week.
In spite of everything, there is a statistic that sets off the alarms in the sacred herd, and that is that the rojiblanco club accumulates more expulsions than goals in the three games in which Leaño has led as interim coach.
The Chivas will reappear on the 13th date of the Apertura, in which they will host Toluca, on October 17.


Source-laopinion.com