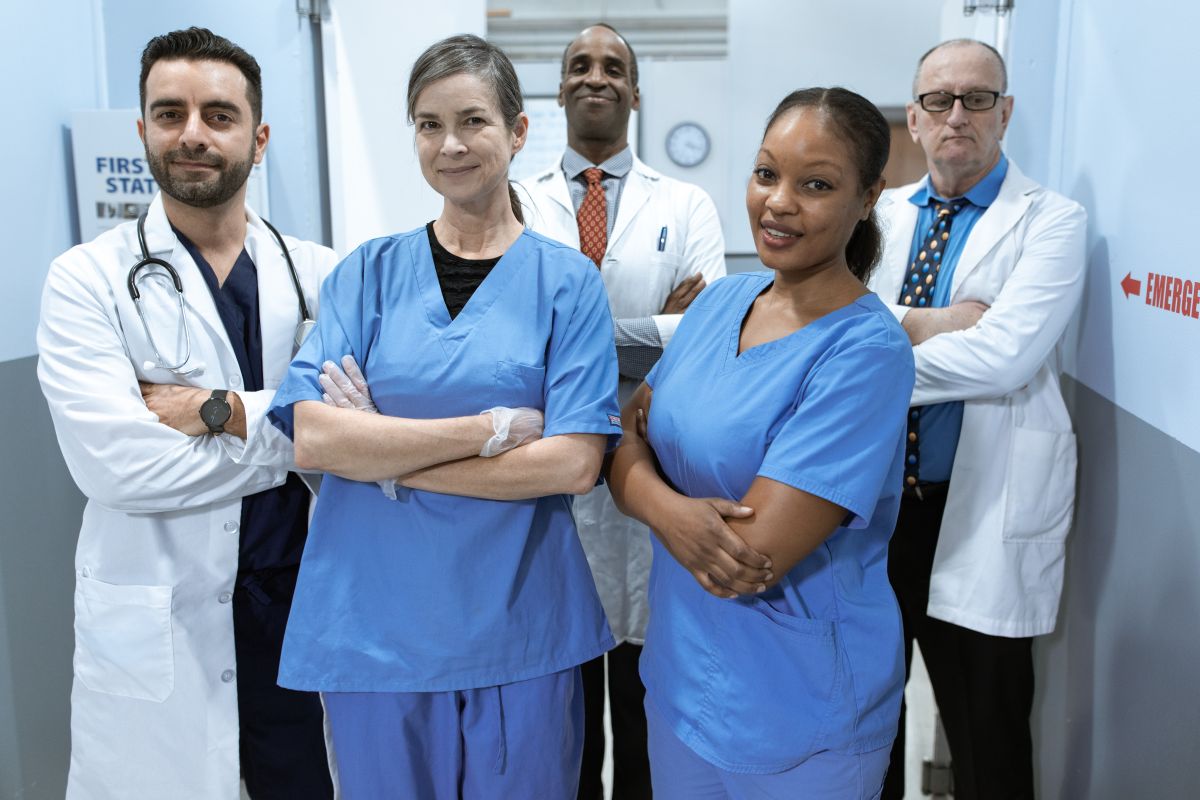 Photo: Rodnae Productions / iStock
Covid-19 radically changed the labor landscape in the United States, the Bureau of Labor Statistics (BLS) has indicated that the country will experience stunted growth over the next 10 years, but also that the demand for certain jobs will increase enormously, published CNBC Make It.
According to a new BLS analysis, the United States will add 11.9 million jobs by 2030, many in the industries that were most affected by the pandemic, such as waiters, cooks, fast food employees and hostelries. .
However, he points out that there is a list of jobs that will be in great demand during the next decade and that are divided into three industries: renewable energy, data and healthcare.
Wind turbine service technicians top the list of the most in-demand jobs in the next ten years, and that group of workers is expected to increase by 68.2%.
Other occupations, such as business analysts information security and data scientists, they will become more popular as people continue to work from home and online.
One area that sees a good future is that of medical care, driven by the aging of the population that the country will experience in the coming years.
Jobs with a better future, projected growth rate for the decade and salaries:
1. Job: Wind Turbine Service Technicians
Projected growth rate: 68.2%
Salary: $ 56,230
2. Employment: Nurse Practitioners
Projected growth rate: 52.2%
Salary: $ 111,680
3. Employment: Solar photovoltaic installers
Projected growth rate: 52.1%
Salary: $ 46,470
4. Employment: Statistician
Projected growth rate: 35.4%
Salary: $ 92,270
5. Employment: Medical Therapist Assistant
Projected growth rate: 35.4%
Salary: $ 59,770
6. Employment: Information Security Analyst
Projected growth rate: 33.3%
Salary $ 103,590
7. Employment: Home Health and Personal Care Aides
Projected growth rate: 32.6%
Salary: $ 27,080
8. Employment: Health services administrators
Projected growth rate: 32.5%
Salary: $ 104,280
9. Employment: Data Scientist
Projected growth rate: 31.4%
Salary: $ 98,230
10. Employment: Medical assistants
Projected growth rate: 31.0%
Salary $ 115,390
You may also like:
Hunting for the highest paying jobs
Jobs in the oil and gas sector are the highest paying but offer the highest risks
Workers vs. robots: which are the jobs that will not be automated in the future