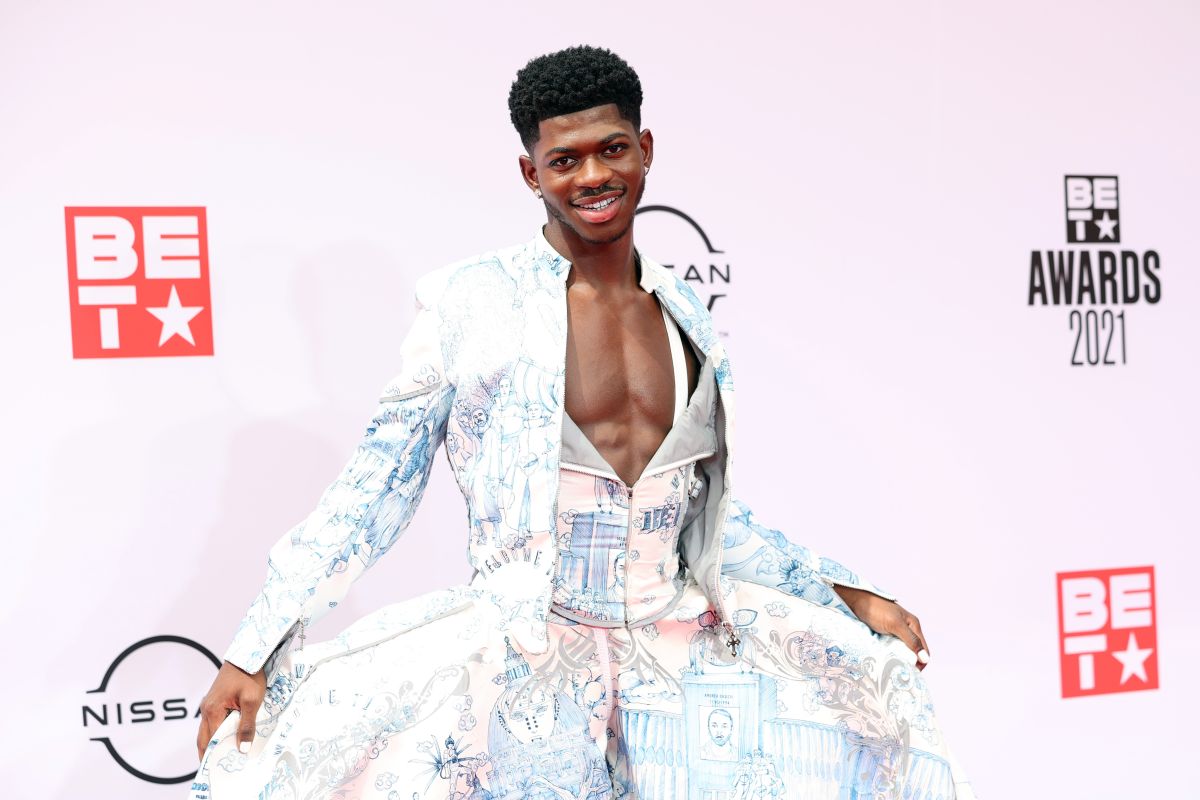 When it seemed impossible that Lil Nas X give rise to a greater controversy than that caused by the video clip of his single 'Montero (Call Me By Your Name)', in which he appeared twerking on the lap of the devil himself, managed to outdo himself with the announcement of his next musical work.
The artist starred in a photo report in People magazine with a bulging belly, simulating that of a pregnant woman, to reveal that is in the final stretch of gestation and that 'will go out of accounts' on September 17: the date his new album is scheduled to be released.
The reactions, especially those of anger, have not been long in coming and the 22-year-old rapper has been responding to many of them through his Twitter account.
SURPRISE! I can't believe i'm finally announcing this. My little bundle of joy "MONTERO" is due September 17, 2021 🦋💕🥲 pic.twitter.com/dry8lAhpPr

– MONTERO 🦋 (@LilNasX) September 2, 2021
First of all, the singer couldn't help but laugh at everyone who They accuse him of seeking to be the center of attention at all costs and that, ironically, they make it so by criticizing him, and he also responded to those who accuse him of offering a bad example for the new generations.
To add fuel to the fire, Lil Nas announced that this Sunday, September 5, he will organize "A baby shower", without clarifying if it will be a real event related to his album, to encourage anyone who lives in the Los Angeles area and who is interested in attending to contact him for an invitation.
In the end, he ended up deciding that he will take a break from the virtual sphere because "So much negativity is not good for the baby."
What is clear is that everything Lil Nas X crea is an authentic fantasy of the most personal, since it has always been in charge of giving its touch to all its projects.
KEEP READING: